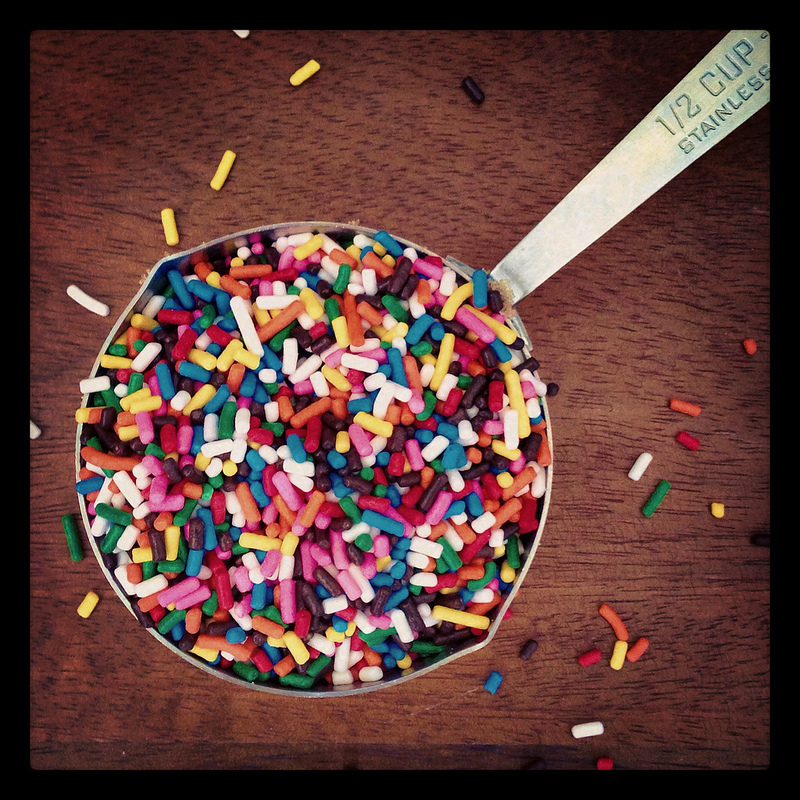 Hey everyone! Taking a tiny break from posting baked goods to bring you a post filled with this, that, and other miscellaneous things. I've gotten a lot of emails regarding the things mentioned below, so I thought it might be helpful to write a post addressing some of the issues. Plus a few other things sprinkled in. No pun intended. :)
I don't, nor will I ever, accept advertising for this blog. I'm not trying to be difficult about it, I just don't want ads and I don't want the pressure of having to blog more than I already do — or worry about site traffic.
I'm not a bakery, meaning that I don't have a shop and cannot bake and ship to you. I can't make your kid's birthday cake, I can't do special orders, etc. I am more than happy to answer questions you may have and send encouragement — if you'd like to try to make something yourself. You can do it!
Another thing I'm not? A recipe writer. I bow down to those that write their own recipes, but that is not me. I have a file folder of recipes (from Pinterest, my favorite blogs, etc) that I'd like to try. I try them. If they work out and taste delicious, I blog about it. That's how it goes around here.
I also get a lot of questions about how to start your own baking blog. I don't have a formula to follow. Just jump in and do it — knowing that it will suck in the beginning. Meaning you won't know what you're doing, your photos will not be the best, and you'll screw up. Get comfortable with being uncomfortable (that's also the motto of law school, by the way… ha!). Make friends with other food bloggers. Most of them are amazing, generous, wonderful people. Ask questions. But know that you will improve if you stick with it. I cringe at some of the photos I posted 5 years ago when I started this blog. Cringe. But I leave them up because it shows progress — and it's important to show people that you're not perfect. Even now I think that some of my current photos suck. I have off days. Things don't always go according to plan. It's happens.
I just started my second year of law school (first day of school is today actually!), so I may not be posting quite as much as I did over the summer. I have some cute Halloween and Christmas goodies planned though. Fall is my favorite time of year, so I'm going to try to blog as much as I can.
And finally, thank you all for the feedback, emails, and comments. I love my readers and I hope that you continue to enjoy this blog!