I'm back. Back to blogging, back to baking. Just in time for the fun holiday season! I was going to make cake pops (a la Bakerella.com) for my school Christmas party and frankly, they were a disaster. But since I'm a believer in showing the failures along with the successes, here we go.
You start by baking a 9×13 cake from a box mix. Can be any flavor, but I chose red velvet because it was the most festive. Once the cake has cooled completely, crumble it up in a big bowl.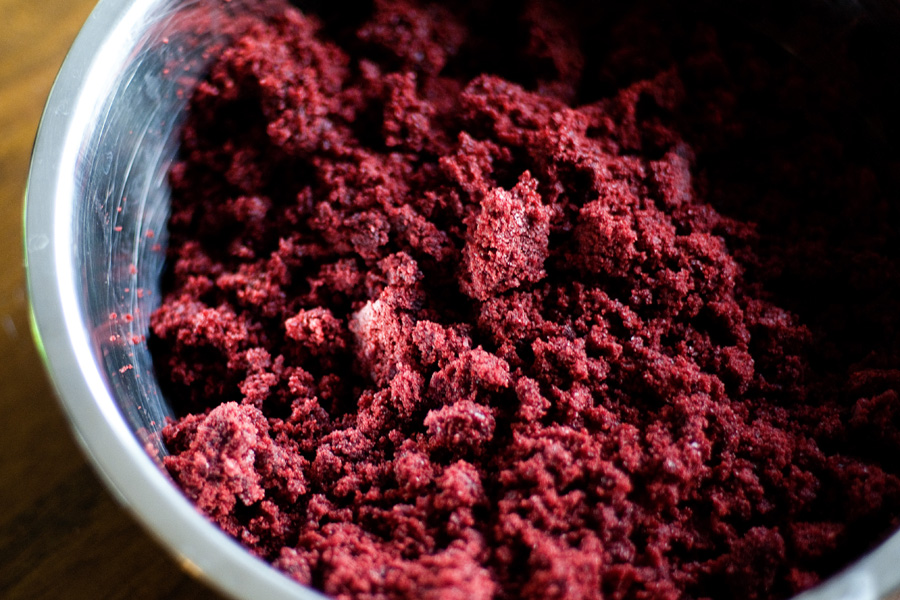 Then add one tub of cream cheese frosting to the cake crumbles. Mix thoroughly – mix with your hands, it's the easiest, despite how messy it will get!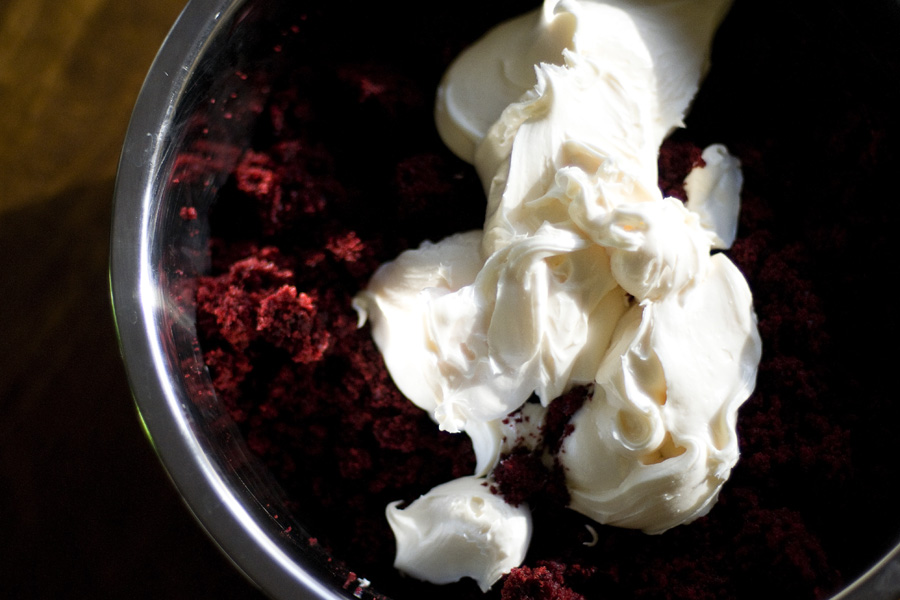 Next step is to shape the cake + frosting mixture into balls. Line them up on wax paper and refrigerate them for a few hours.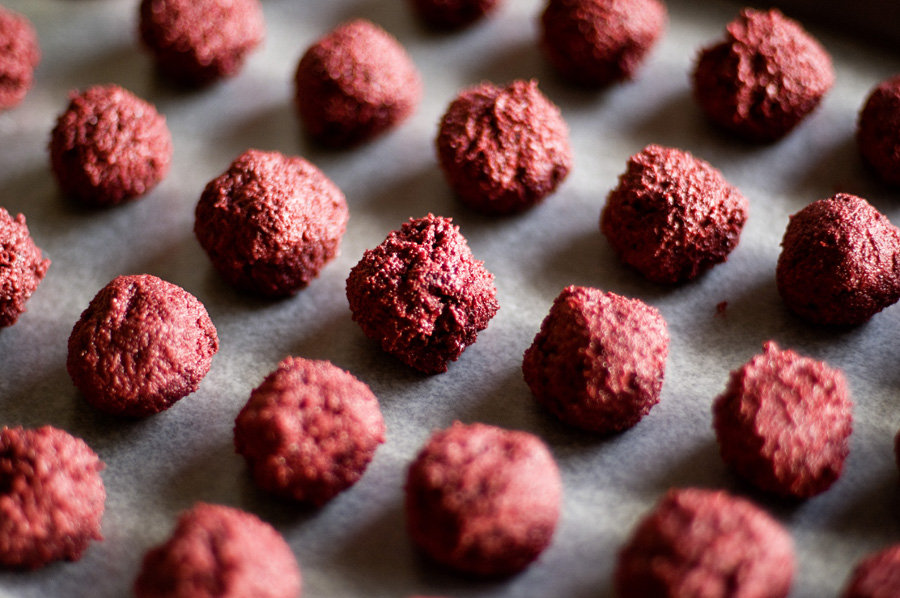 And here's where it all went wrong! The next steps involve melting chocolate and coating the cake balls with chocolate. Well, the chocolate wouldn't stick to the cake balls. The lollipop sticks that I used kept falling out. The chocolate coating went on too heavily and just dripped off. It was a mess. And frankly, I didn't think they tasted all that great. The combination of cake + frosting + chocolate + decorative sprinkles was just too much.
So lesson learned. I'll leave this one alone and let Bakerella and all of the other chocolate/candy experts tackle it!