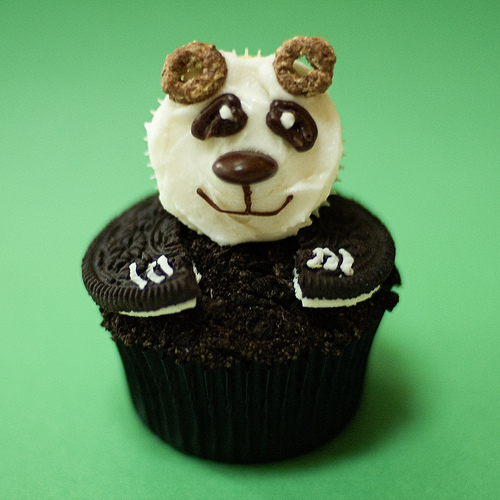 Supplies needed:
– Chocolate O cereal
– Oreo cookies
– White frosting and chocolate frosting
– Brown M&Ms
– Toothpick
1. Frost a large cupcake and cover the cupcake with Oreo crumbs (you can use a food processor to grind up the Oreos).
2. Frost a mini cupcake with white frosting.
3. Pipe on the eyes and mouth with chocolate frosting. Add a brown M&M for the nose and attach the cereal Os to the top of the mini cupcake.
4. Attach the mini cupcake to the larger cupcake using a toothpick.
5. Cut an Oreo cookie in half and place one half on each side of the cupcake. Pipe "claws" with white frosting.