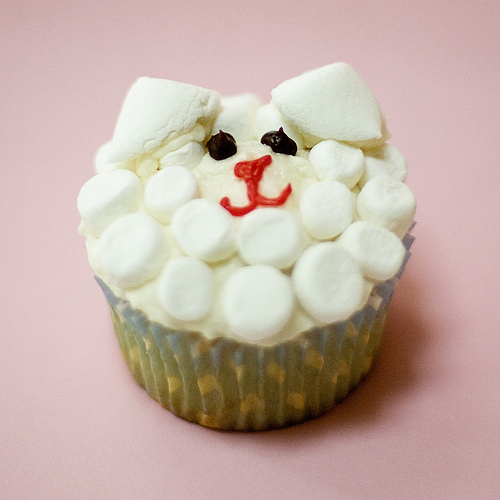 Supplies needed:
– white frosting
– mini marshmallows
– large marshmallows
– chocolate frosting, red frosting
1. Frost a cupcake with white frosting.
2. Pipe eyes, nose, and smile onto the cupcake with chocolate or red frosting.
3. Cover the cupcake with mini marshmallows. It's easier for the marshmallows to stick if you cut them in half — and place the sticky side of the marshmallow into the frosting.
4. Cut "ears" out of a larger marshmallow and "glue" onto the cupcake with frosting.