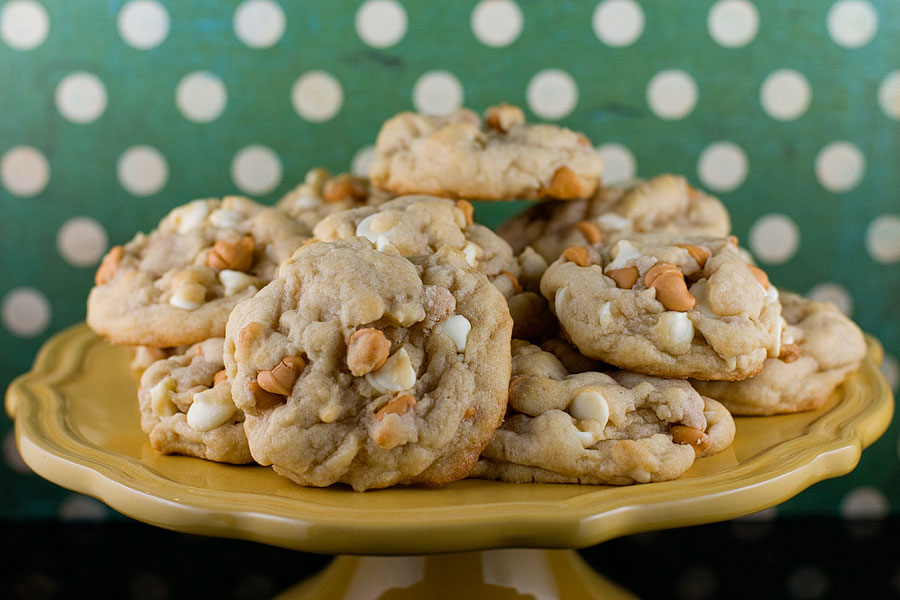 Butterscotch chips are one of my favorite treats. They are one of those no-self-control-I'll-eat-them-right-out-of-the-bag foods for me. These cookies were so good. Super sweet (duh, given that there's butterscotch AND white chocolate chips in them!) and perfect for the holidays.
White Chocolate Butterscotch Cookies
Recipe source: I Heart Naptime
Print Recipe
1 cup brown sugar
1/2 cup butter softened
1/2 cup vegetable oil
2 eggs
1 tsp salt
1 tsp baking powder
1 tsp baking soda
1 tsp vanilla
1/2 tsp almond extract
3 cups flour
1/2 bag white chocolate chips
1/2 bag butterscotch chips
1. Preheat oven to 350F and line baking sheets with parchment paper.
2. In a large mixing bowl, cream together butter and sugar. Beat in one egg at a time. Mix in oil, vanilla and almond extract.
3. Mix dry ingredients in a separate bowl. Slowly mix into wet ingredients. Once smooth, fold in chips.
4. Bake for 7-10 minutes, or until lightly browned.