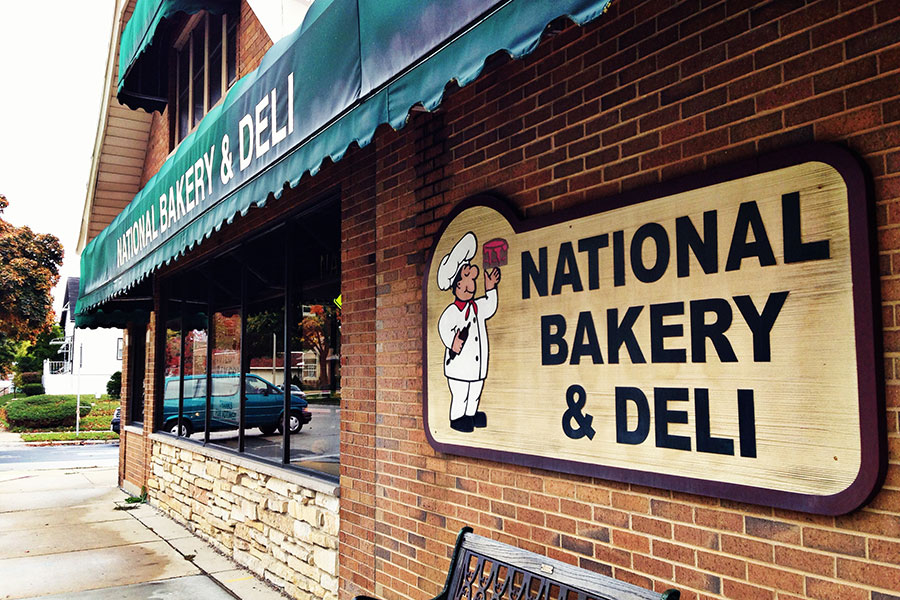 National Bakery has become one of my favorites in Milwaukee. In addition to bakery treats, they also sell deli meats and sandwiches. They have three locations in Milwaukee, but I always visit their 16th Street store. Every time I've been here, it's been a pleasant experience because I think they have the nicest staff of any business in Milwaukee. Seriously. Here are more thoughts!
Their seasonal sugar cookies are really tasty – and some have the old school air-brushed designs!
So. Many. Pastries. You name it, they sell it — donuts, danish, coffee cakes, tarts, tortes, muffins, etc.
They also have plenty of pre-packaged cakes, cupcakes, and other treats — in case you need to pop in and grab some treats for a party or event.
There's a nice parking lot next to the building, as well as plenty of street parking.