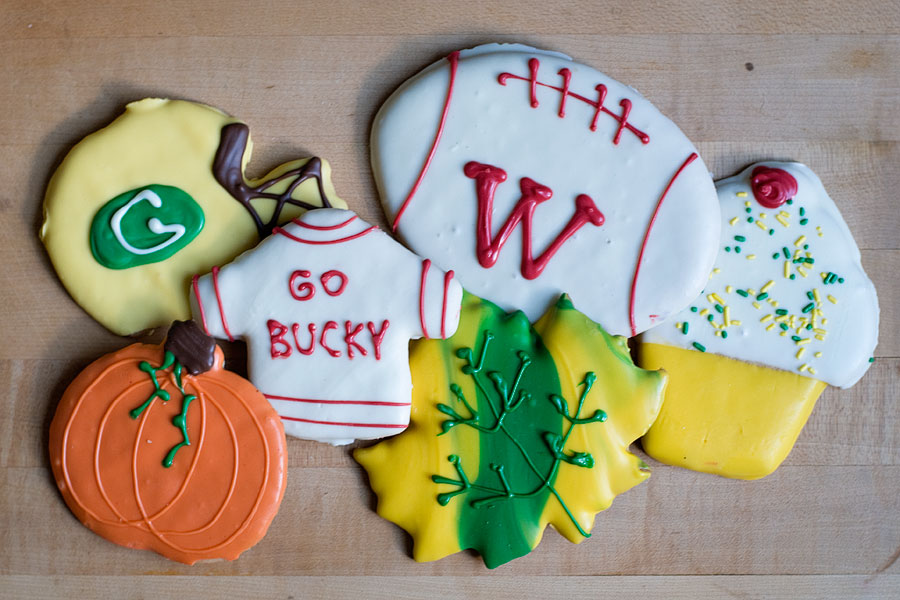 I LOVE BAY BAKERY! Does that adequately convey my enthusiasm? Cause man oh man, I love this place.
Their cookies have the most magical icing. I can't even figure out what it's made out of or what the secret is, but it's to-die-for. Bay Bakery's cookies are my absolute favorite. Obviously, given the design of the cookies above, these were bought back in October (whoops – didn't get around blogging about them until now). They do seasonal cut-out cookies and they're always adorable.
Though not pictured, I also love their cakes. They made my mom's 60th birthday cake (lemon poppyseed) and it was fabulous.
When I visited back in October, I also tried some of their cupcakes — which were also amazing (I sound like a broken record…). I tried a chocolate + vanilla icing, raspberry, key lime, and one that was just a chocolate extravaganza. They were all great — even the key lime which was topped with evil coconut. ;)
Another plus to Bay Bakery? It's located in the adorable Whitefish Bay. Whitefish Bay is just north of Milwaukee and it's filled with cute shops, restaurants, and the classiest Dunkin Donuts in all of Milwaukee (hey… I have my priorities…)
Please visit if you ever get the chance!