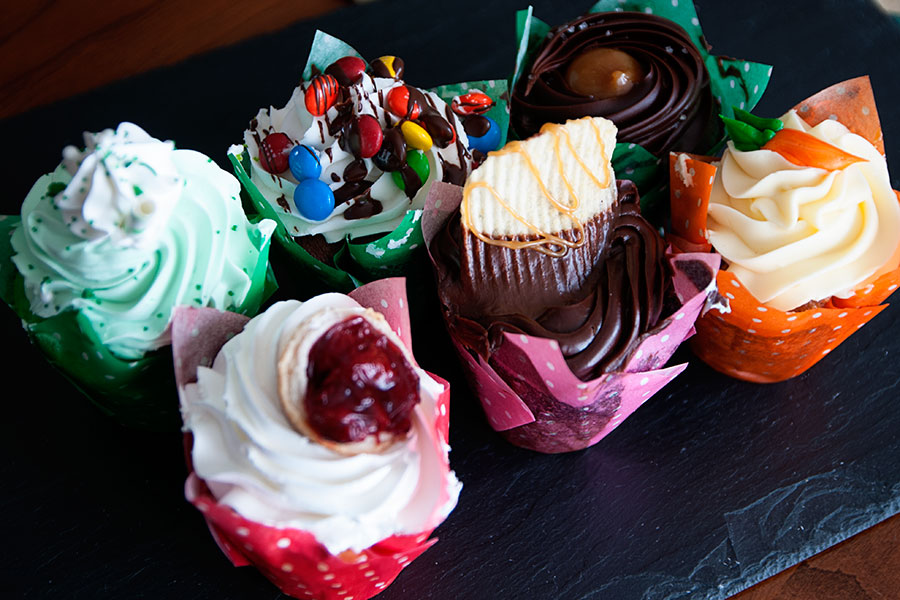 I'm reviewing Tamara's Cakes – located in Oshkosh, WI!
My hometown of Oshkosh doesn't have many bakeries left. All of the old-fashioned bakeries (Schoenbergers!) have gone out of business and Appleton had been our next closest city for good bakery. Tamara's has been around for a few years and recently opened a new shop on Oregon Street.
Tamara's business revolves around making wedding cakes, specialty cakes, cupcakes, bars, brownies, and an assortment of other treats.
Truth time: the first time I went to Tamara's, I wasn't impressed. The cupcakes were dry and just kind of blah.
But things have improved! It seems as if they've hired more bakers and are consistently producing a fresher (and better) product.
I visited Tamara's twice over spring break to sample a variety of cupcakes.
My favorites: cherry Dilly bar (oh my god, my favorite cupcake!), salted caramel, peanut butter, and circus animal.
My least favorites: strawberry lemonade (sadly, it was flavorless) and carrot cake (though to be fair, I never enjoy carrot cake)
Tamara's changes their cupcake menu daily — so you never know what to expect when you walk through the doors.
My only complaint about their physical store is that it is poorly lit. The one and only window is blocked by huge displays of fake cakes. Guys, natural lighting is always best and can do nothing but make your product look better! Don't waste that window!
So if you ever find yourself in Oshkosh, WI (unlikely, I know), visit Tamara's and try a cupcake!
Note: I'm not being paid to promote this bakery. I just like to try new places and I'll take any excuse I can get to eat a few cupcakes.