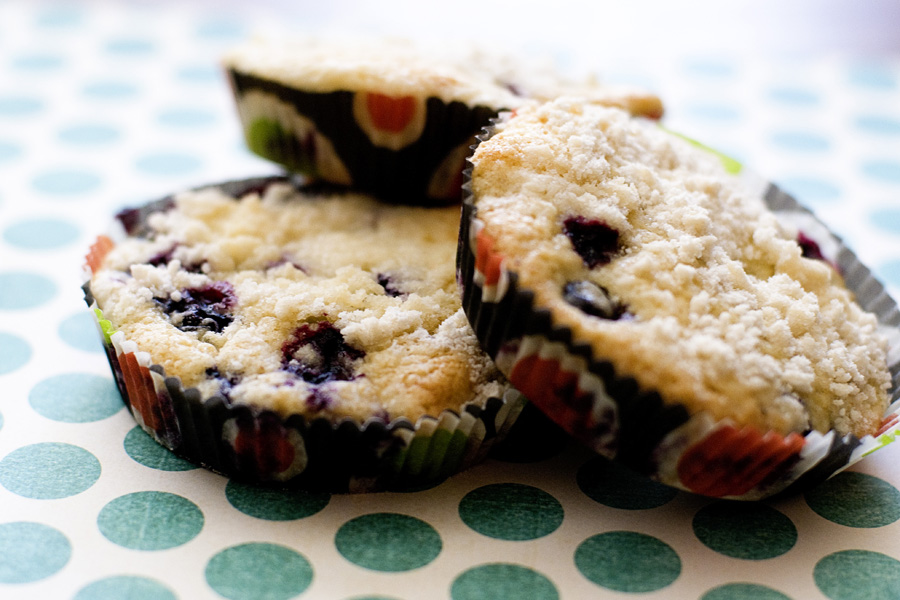 We all know that muffins are the same thing as cupcakes — but muffins are a little less cute and attractive. We all also know that the muffin top is the best part of the muffin. Why even continue after that delicious, slight-crunchy, sugar-filled top is consumed? My dad bought me these muffin liners that allow you to make blueberry muffins that are just big muffin tops. They were delicious!

Blueberry Muffin Tops
Recipe source: epicurious.com
Print Recipe
3/4 stick (6 tablespoons) unsalted butter
1/3 cup whole milk
1 whole large egg
1 large yolk
3/4 teaspoon vanilla
1 1/2 cups all-purpose flour
3/4 cup sugar
1 1/2 teaspoons baking powder
3/4 teaspoon salt
2 cups fresh blueberries

for the topping:
3 tablespoons cold unsalted butter, cut into cubes
1/2 cup all-purpose flour
3 1/2 tablespoons sugar
*Note: you will need special muffin liners for this recipe! You can find an example of the liners here at Amazon.com
1. Preheat oven to 375F and place oven rack in the upper third of oven.
2. Melt butter in a small saucepan over medium/low heat. Once butter is melted, remove from heat. Whisk in the milk, then the whole egg, yoke, and vanilla until combined well.
3. Whisk together flour, sugar, baking powder, and salt in a bowl – then add milk mixture and stir until just combined. Fold in the blueberries.
4. Divide the batter among 12 muffin cups, spreading evenly.
5. To make the topping: rub together all topping ingredients in a bowl with your fingers until crumbly, then sprinkle evenly over batter in cups.
6. Bake 18-20 minutes, or until golden and a tester comes out clean. Cool on a wire rack.