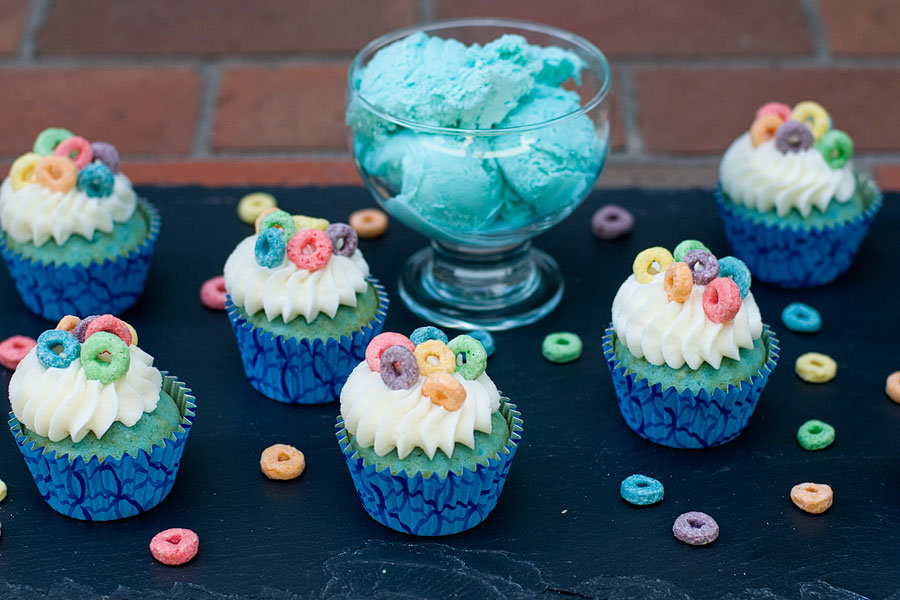 If you read my post from yesterday you may have been wondering, "what in the world is blue moon ice cream?" It's not ice cream made with the beer (though that could be tasty). Blue Moon is an ice cream flavor that is extremely popular in the upper midwest. The fun, and slightly maddening, thing about Blue Moon ice cream is that no one agrees on what it tastes like. Wikipedia lists the following guesses: "fruit, Fruit Loops, orange, pineapple, lemon, cherry, raspberry, cantaloupe, honeydew, peach, licorice, pistachio, coconut, almond, burnt almond, nutmeg, cloves, ginger, cardamom, buttercream, custard, chocolate, vanilla, marshmallow, bubble gum, Blue Curaçao, Crème de cacao, Amaretto, cake frosting, cotton candy, cola, and various combinations of these flavors."
Intriguing, right? I think it tastes like fruit loops, with undertones of orange or citrus. Side note: that may have been the silliest sentence I've ever written. If you live in the upper midwest, consider yourself lucky and go try Blue Moon if you haven't! If you live elsewhere, keep your eye out for this unique flavor.
Blue Moon Ice Cream Cupcakes
Recipe source: wineandglue.com
Print Recipe
1 box white cake mix (plus required eggs + oil)
1-1/2 Tablespoons almond extract
1/2 Tablespoon orange liquor
A batch of buttercream icing (or you can use vanilla store-bought icing)
1. Preheat oven to 350F and line muffin tins with paper cups.
2. Make cake batter according to box directions — adding in the almond extract and orange liquor.
3. Fill muffin cups 2/3 full and bake according to box directions. Allow to cool completely on wire racks.
4. Frost with homemade buttercream or store bought icing. Garnish with Fruit Loops.