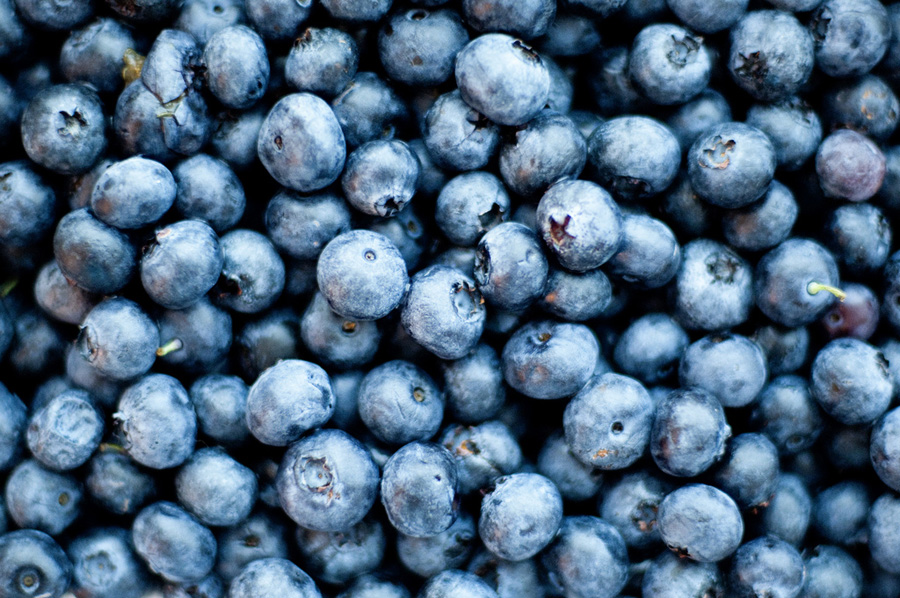 I had A LOT of extra blueberries left over from my farmer's market haul. I couldn't eat them all – so what's a girl to do?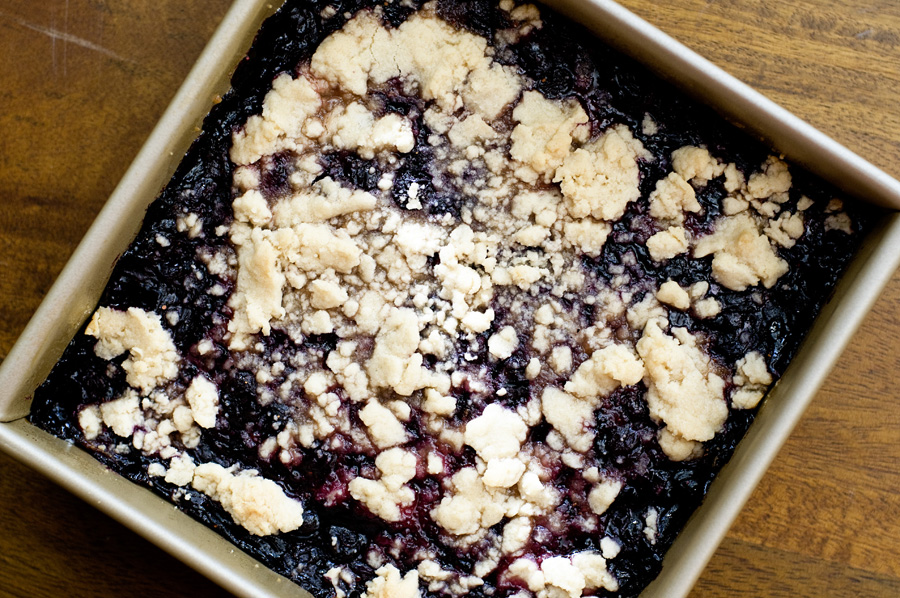 Turn them into a treat!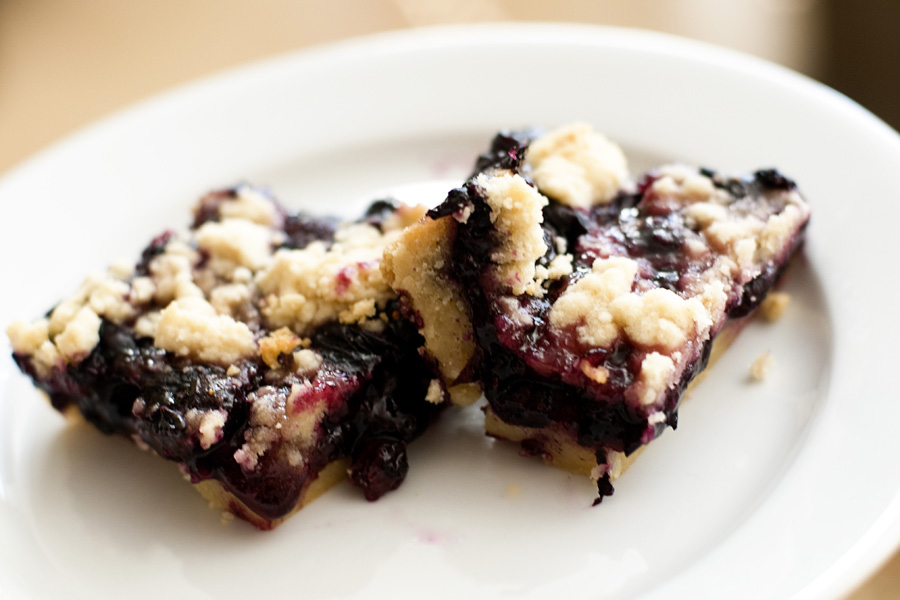 Yield: 9 bars
Blueberry Crumb Bars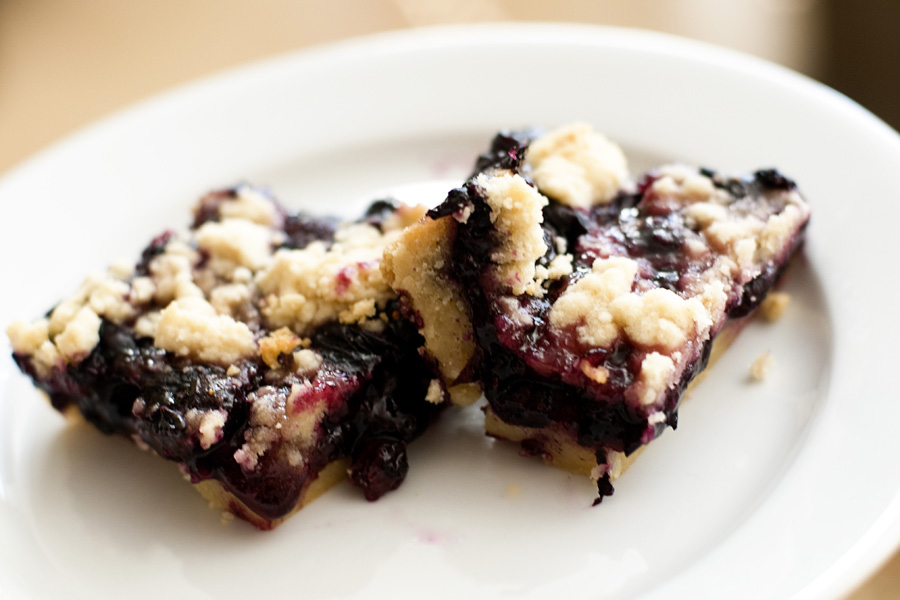 A refreshing summer treat!
Ingredients
For the filling:
3 cups fresh blueberries
1/3 cup granulated sugar
3 Tbsp brown sugar
3 tsp cornstarch
1 tsp ground ginger
1 Tbsp lemon juice
For the dough:
1 cup unsalted butter
1/3 cup brown sugar
1 tsp vanilla extract
2 cups flour
2 Tbsp cornstarch
1 tsp kosher salt
Instructions
1. Preheat the oven to 350 degrees and grease a 9x9" baking dish.

2. Crush the blueberries and then pour them into a medium bowl.

3. In a small bowl, mix together the sugars, cornstarch, and ginger. Stir the sugar mixture and lemon juice into the blueberries.

4. In a medium bowl, cream together the butter, brown sugar, and vanilla.

5. In another medium bowl, whisk together the flour, cornstarch, and salt.

6. Add the dry ingredients into the wet ingredients half at a time until crumbly.

7. Press 2/3 of the dough into the pan, reserving the remaining third. Bake the crust about 10 minutes or until very lightly browned.

8. Pour the blueberry filling on to the hot crust, and then sprinkle the remaining dough over the top.

9. Bake 20-25 minutes or until the crumb topping turns golden brown.

10. Cool thoroughly. Cut into 9 bars. The yield will depend on how big or small you want your bars to be.
Notes
Recipe credit: Sugarcrafter. Sugarcrafter's blog is no longer operational and I am unable to link, but I wanted to give credit nonetheless.