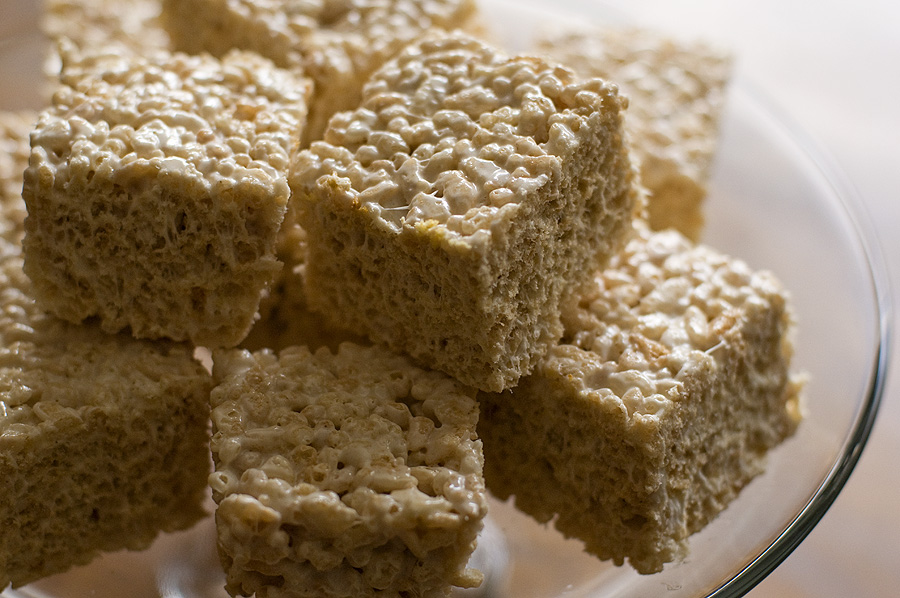 These are rice krispie treats… with a twist. Browning the butter gives these treats a different flavor – they become more rich, filled with nutty undertones, and infinitely more delicious.
They are just as easy to make as regular rice krispie treats, so give them a try.
Yield: 16 krispie treats
Brown Butter Rice Krispie Treats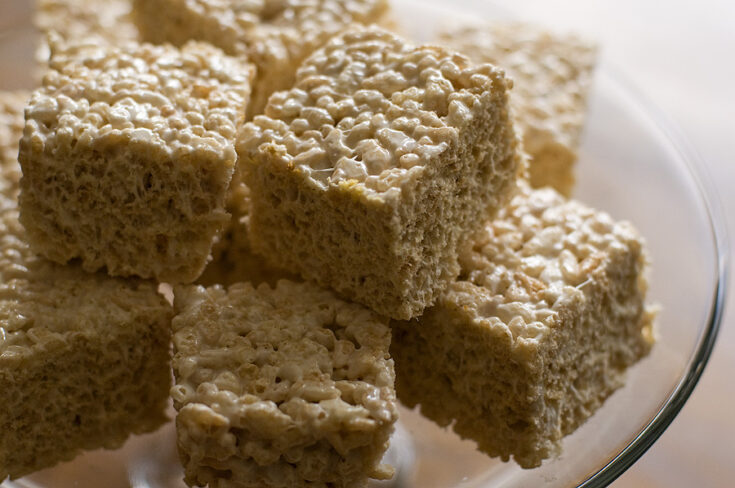 Take rice krispie treats to a whole new level!
Ingredients
1 stick salted butter
1 10-ounce bag marshmallows
6 cups Rice Krispies cereal
Instructions
1. Butter (or coat with non-stick spray) an 8-inch square cake pan with 2-inch sides.

2. In a large pot, melt butter over medium-low heat. It will melt, then foam, then turn clear golden and finally start to turn brown and smell nutty.

3. Stir frequently, scraping up any bits from the bottom as you do.

4. Pay attention because the butter will brown in what seems like an instant! You want the butter to smell nutty and take on a darker color. As soon as it does this, remove from the heat and stir in the marshmallows.

5. Remove the pot from the stove and stir in the cereal.

6. Quickly spread into prepared pan. Let cool & cut into two-inch squares.