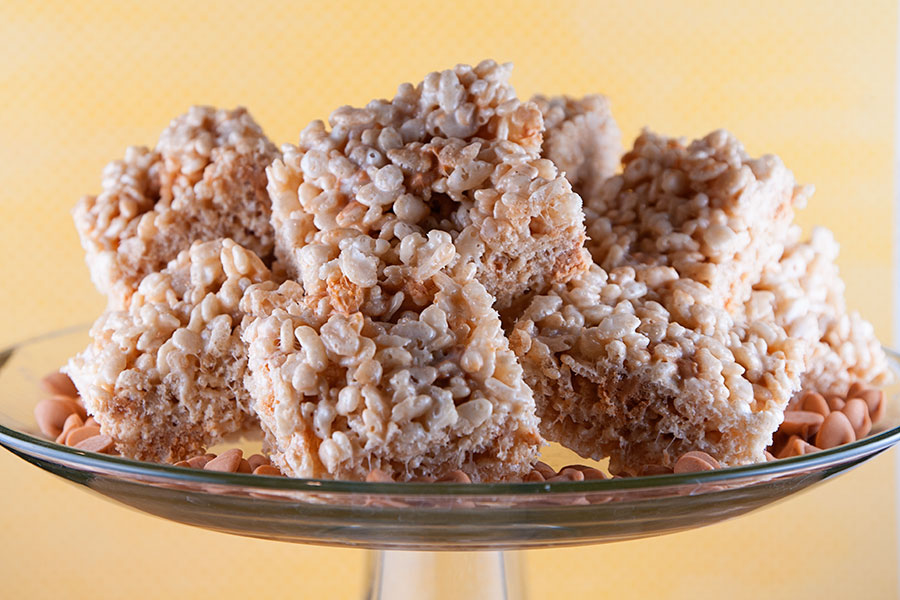 Gather 'round, Harry Potter lovers! Butterbeer rice krispie treats. Oh yes. OHHHH yes.
I won't ramble on except to say that butterscotch and browned butter are involved in these treats.
Come on now.. you know you NEED to try them!
Yield: About 12 treats
Butterbeer Rice Krispie Treats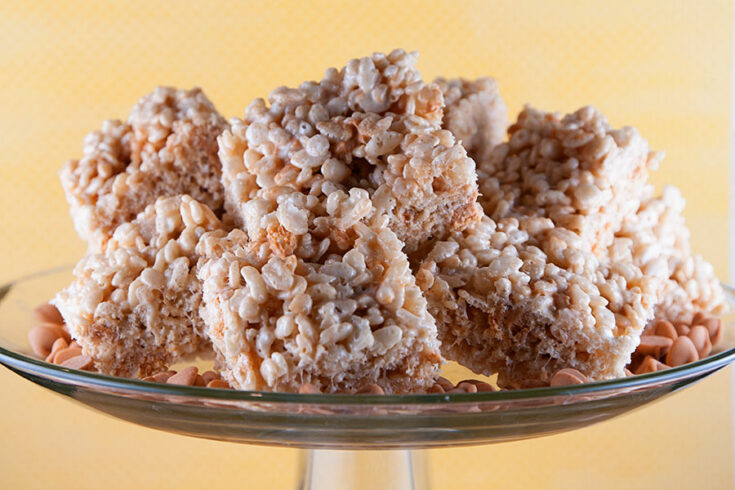 Ingredients
6 cups rice crispy cereal
1/2 cup butterscotch chips
1/4 cup (1/2 stick) unsalted butter, browned
10 ounces marshmallows
1/4 cup butterscotch ice cream topping
Instructions
1. Lightly coat cake pan(s) of desired size (I used 9×13) in cooking spray or melted butter; set aside.

2. In a large bowl, combine the cereal and butterscotch chips; set aside.

3. Place the butter in a large saucepan set over medium heat. Stir constantly until the butter turns brown and begins to smell nutty. Remove from heat immediately.

4. Add the marshmallows and butterscotch ice cream topping to the saucepan containing the butter. Stir constantly until the marshmallows are completely melted.

5. Stir in the cereal mixture until it is evenly coated with the melted marshmallows.

6. Once combined, press the mixture into the prepared pan(s). Allow to cool completely before frosting or serving.
Notes
Your yield will depend on how large you cut your rice krispie treats.