Happy New Year!
I hope everyone had a lovely New Year's Eve and I hope 2010 is happy, safe, and healthy for all of you! Now, onto something a little unhealthy: puff pastries!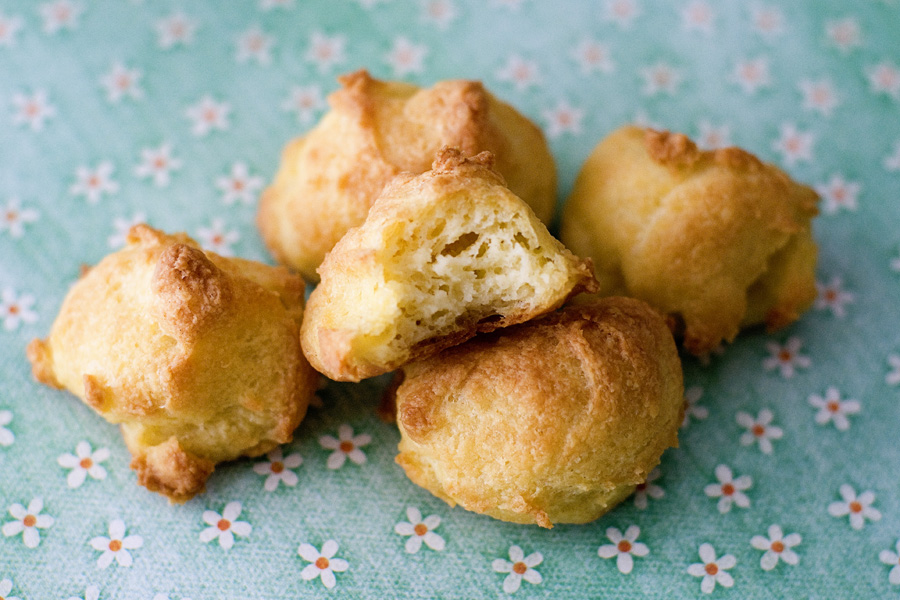 My grandmother used to make these delicious little puff pastries all the time. There are two ways you can make them: with vanilla extract (if you will be stuffing the pastries with something sweet, like cream) or without vanilla extract (if you will be stuffing them with something savory, like chicken salad). They are light, fluffy, and oh-so-tasty.
Cerella's Puff Pastries
Print Recipe
1/2 cup butter
1 cup water
1 cup flour
1/2 teaspoon salt
3 eggs
optional: 1 teaspoon vanilla
1. Preheat oven to 400F and line a cookie sheet with parchment paper. Beat the three eggs slightly and set aside.
2. Put water and butter in a saucepan and heat to a boil. Add flour and salt, stirring constantly for 1 minute.
3. Remove from heat and add slightly beaten eggs, then vanilla (if you choose to do so). Stir thoroughly. The mixture should blend together nicely and be pale yellow in color.
4. Drop by tablespoons on the lined cookie sheet. Bake for 30 minutes — or until edges start to brown.
5. When cooled, split and fill with chicken salad, tuna salad, or whatever else you'd like!