Welcome to the newly designed With Sprinkles on Top! I'm sharing one of my all-time favorite recipes today. This recipe was posted years ago on this blog, but it needs to resurface!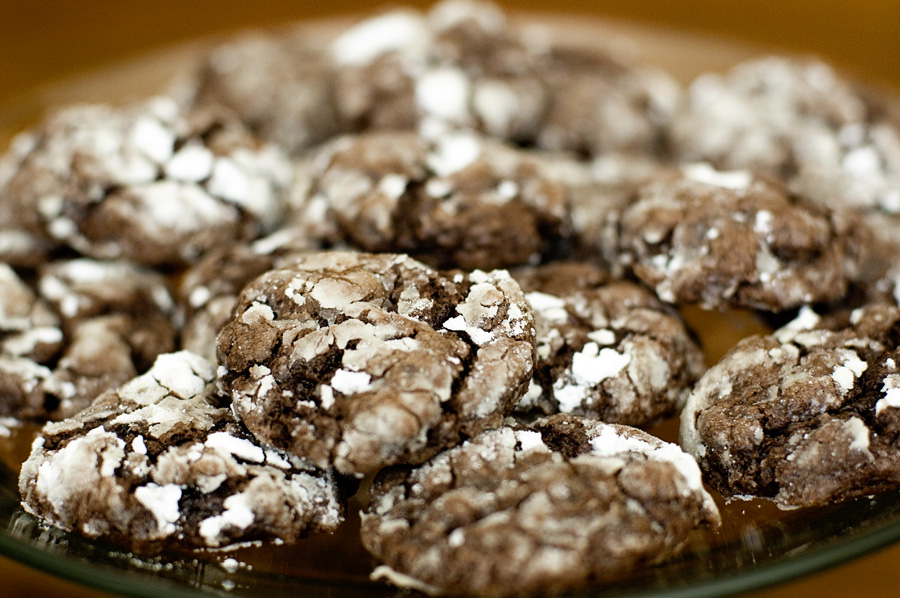 Chocolate Butter Cookies
Recipe source: Paula Deen
Print Recipe
1 stick butter, softened
8 oz. brick cream cheese, at room temp
1 egg
1 tea. vanilla extract
1 box moist chocolate cake mix
Powdered sugar for dusting
Cream butter and cream cheese with electric mixer. Beat in egg, then beat in the vanilla. Beat in the cake mix (add a little mix at a time). Cover and refrigerate for 2hrs. Preheat oven to 350F. Roll chilled batter into tablespoon-sized balls and roll them in powdered sugar. Place on a cookie sheet and bake for 12 minutes.