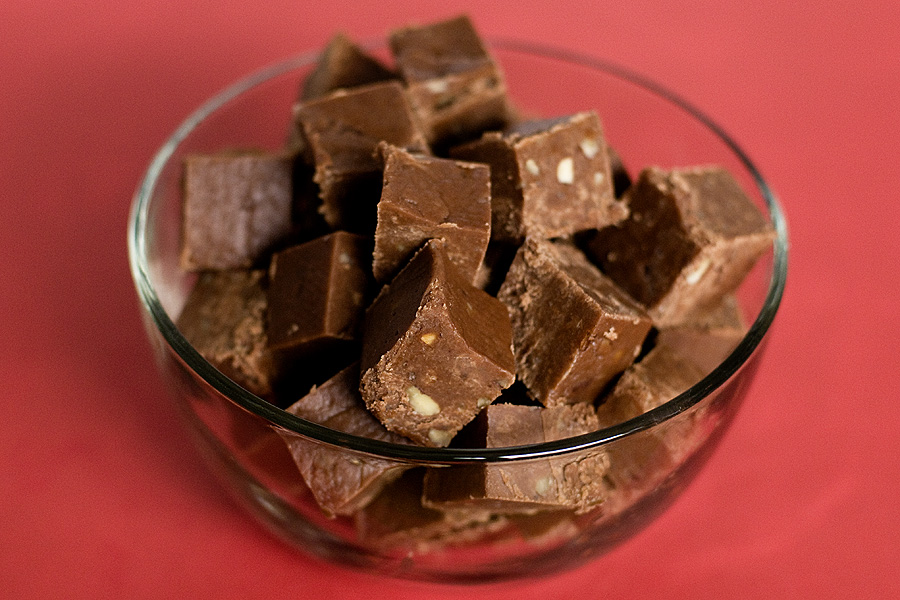 Brace yourselves. This is a recipe that involves VELVEETA CHEESE.
Yes, Velveeta "cheese". Can it really be called cheese? Or is it more of a cheese "product"? Either way, it's sinfully good and a guilty pleasure for most. I swear on my mother's life (and I LOVE my mother) that you will, in no way, taste the Velveeta cheese in this fudge recipe. Trust me. I know you're skeptical.
I like this fudge recipe because it's easy and fast. No candy thermometers needed, no production.
Yield: About 36 pieces
Chocolate Cheese Fudge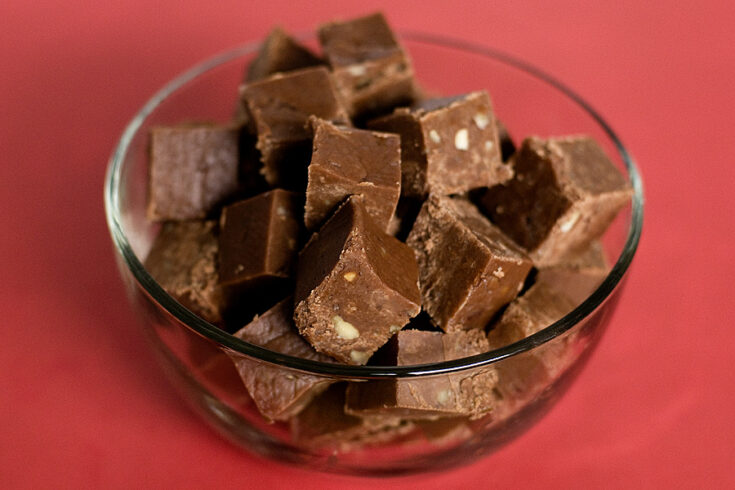 Don't let the Velveeta scare you!
Total Time
1 hour
15 minutes
Ingredients
1/2 pound Velveeta cheese
1 cup butter
1 teaspoon vanilla extract
1 cup chopped nuts (I used pecans)
32 oz. powdered sugar
1/2 cup cocoa powder
Instructions
1. Spray lightly the bottom of a 9 by 9-inch square pan with a nonstick spray.

2. In a saucepan over medium heat, melt the cheese and butter together, stirring constantly until smooth. Remove from heat and add the vanilla and nuts.

3. In a large bowl sift together the sugar and cocoa. Pour the cheese mixture into the sugar and cocoa mixture and stir until completely mixed. The candy will be very stiff.

4. Using your hands, remove candy from bowl and press evenly and firmly into pan. Because of the amount of butter in this recipe, pat the top of the candy with a paper towel to remove the excess oil. Place pan in refrigerator until candy is firm.

5. To serve candy, cut into squares.
Notes
Your yield will depend on how big or small you cut your fudge squares.