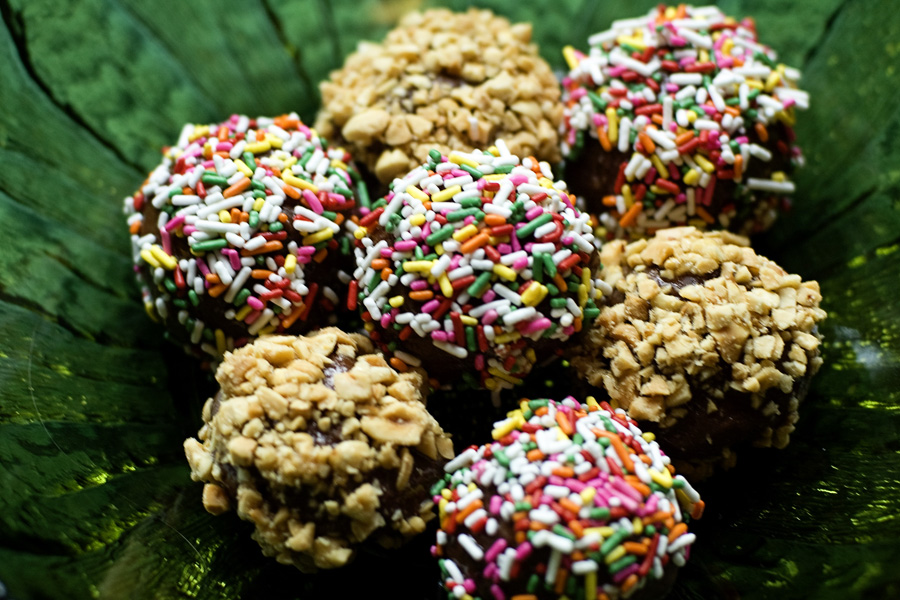 It is no secret that I LOVE Paula Deen. Her southern accent may be a bit much for this northerner to take, but I do enjoy her more-butter-is-better philosophy toward cooking.
Val had pointed out Paula's chocolate CHEESE fudge recipe. It involves Velveeta cheese. Say what? I was skeptical. How can cheese — much less, VELVEETA, the anti-cheese — be good in fudge? Well guess what? It really worked.
Yield: 24 balls
Chocolate Cheese Fudge Balls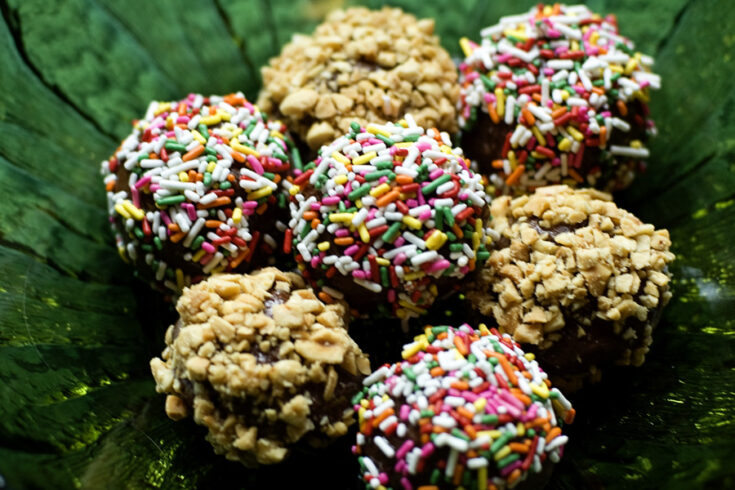 Trust me... you won't even taste the Velveeta!
Total Time
1 hour
20 minutes
Ingredients
1/2 lb. Velveeta cheese, sliced
1 cup butter
1 teaspoon pure vanilla extract
32 oz. powdered sugar
1/2 cup cocoa powder
1 jar caramel topping
1 cup chopped pecans, walnuts, or peanuts
1 cup sprinkles
Instructions
1. Melt cheese and butter over medium heat – stirring constantly.

2. Remove from heat and add vanilla.

3. In a large bowl, sift together sugar and cocoa. Pour cheese mixture into the sugar mixture. Stir until mixed — will be very stiff.

4. Using your hands, form the fudge into Tablespoon-sized balls. Place the fudge balls on waxed paper and refrigerate for about an hour.

5. Once the fudge balls have stiffened (I love that I get to say "balls" and "stiffened" on this post), dip them into caramel and then into the toppings of your choice. I used sprinkles and chopped nuts.
Notes
Your yield will depend on how large you make your fudge balls.