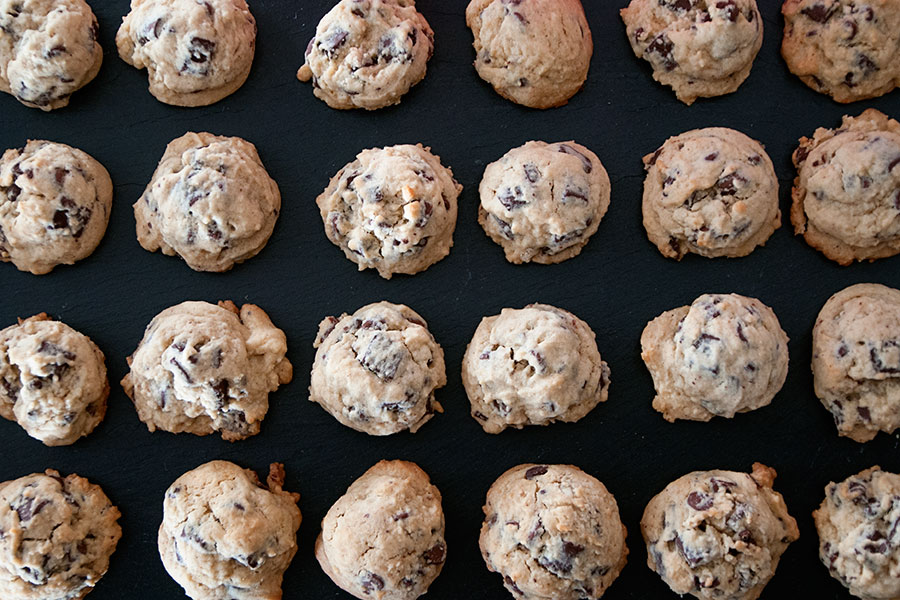 I think we can all agree that chocolate chunk cookies are approximately 3,287x better than chocolate chip cookies, right? Especially when warm and right out of the oven. :) I don't have much to say about these – no big story, no big point to make – they were just really good!
Chocolate Chunk Cookies
Recipe source: Cookies & Cups
Print Recipe
1 cup butter, cold cut into cubes
1 cup light brown sugar
2 eggs
1 Tablespoon vanilla
1 teaspoon baking powder
1/4 teaspoon baking soda
1 teaspoon kosher salt
3 cups flour
10 oz milk chocolate chunks
10 oz semi sweet chocolate chunks
1. Preheat oven to 350F. Line a baking sheet with parchment paper.
2. In bowl of stand mixer, beat butter until smooth and then add brown sugar. Beat them together for 2 minutes on medium speed, scraping the sides down as needed.
3. Next add the eggs and vanilla, mixing until smooth.
4. Beat in the baking powder, baking soda and salt.
5. Turn mixer to low and add in the flour until incorporated.
6. Stir in both chocolates.
7. Form about 1/4 cup of cookie dough into a balls and place on baking sheet about 2 1/2 inches apart.
Place remaining dough in the refrigerator until ready to bake. [I used a 1-1/2 Tablespoon cookie scoop]
8. Bake for 9-10 minutes until edges are golden. Tops of cookies might seem undercooked. [My cookies didn't spread much at all, so you don't have to space them too far apart]
9. Remove from oven and allow the cookies to cool on cookie sheet for 5 minutes, then transfer to a wire rack to continue cooling. Repeat with remaining dough.
Makes a couple dozen cookies.