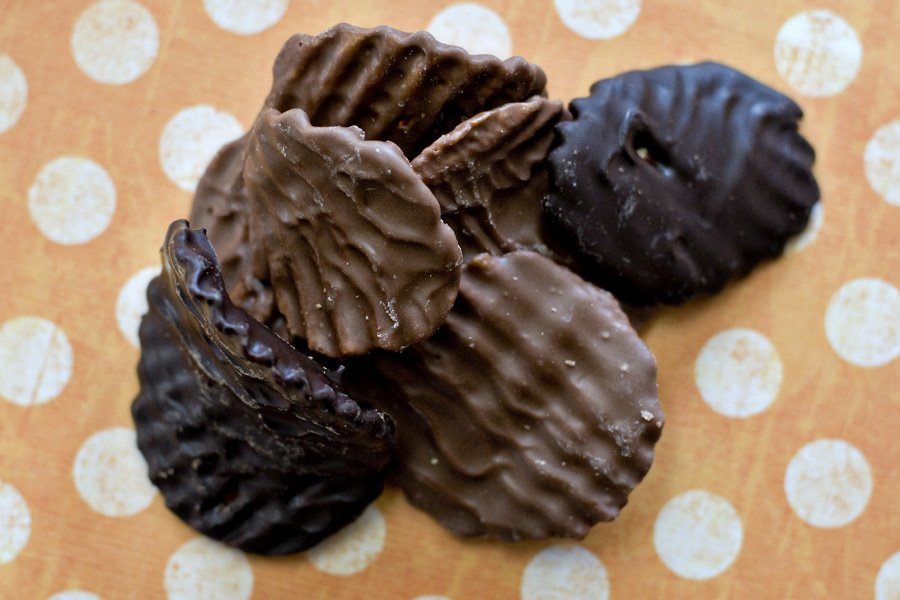 Chocolate covered potato chips have a lot of history in my family. My grandfather used to own a potato chip factory (which was then passed on to my dad) in my hometown of Oshkosh, WI – so potato chips have been a big part of my life from an early age! And what's better than a potato chip? A potato chip covered in CHOCOLATE. My grandfather used to sit in the basement of his house every December and make boxes and boxes of chocolate covered chips to give as gifts. It's a somewhat tedious process, but the end result is SO worth it.
Here's how my family makes them and what you will need!
Chocolate Covered Potato Chips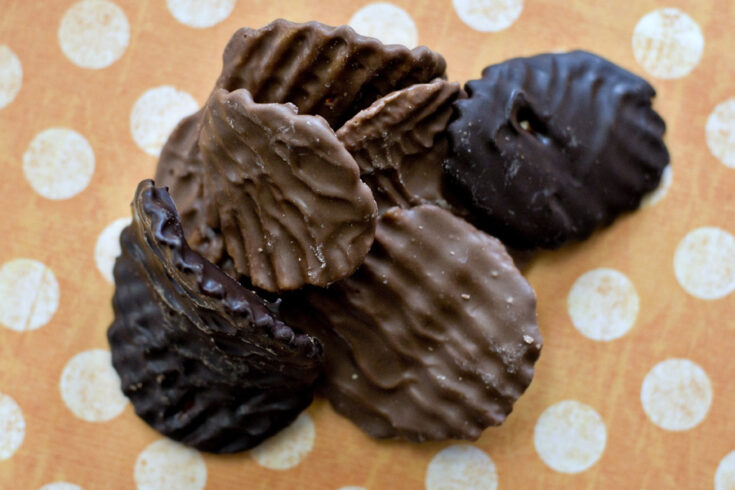 These make the perfect gift at Christmastime!
Total Time
1 hour
15 minutes
Ingredients
8-10 cups ridged potato chips (Wavy Lays work well)
1 pound of good quality chocolate (you can use milk or dark, doesn't matter)
Instructions
1. Chop the chocolate and melt in a double-boiler. Continually stir the chocolate until it has melted and reached a temperature of about 110 F.

2. Once the chocolate has melted, remove from heat and let it cool to about 90F. You want it to cool a bit so you can work with it!

3. Dip the potato chips into the chocolate and coat. Place on waxed paper to cool.
Notes
Your yield will depend on how many chips you dip into the chocolate.