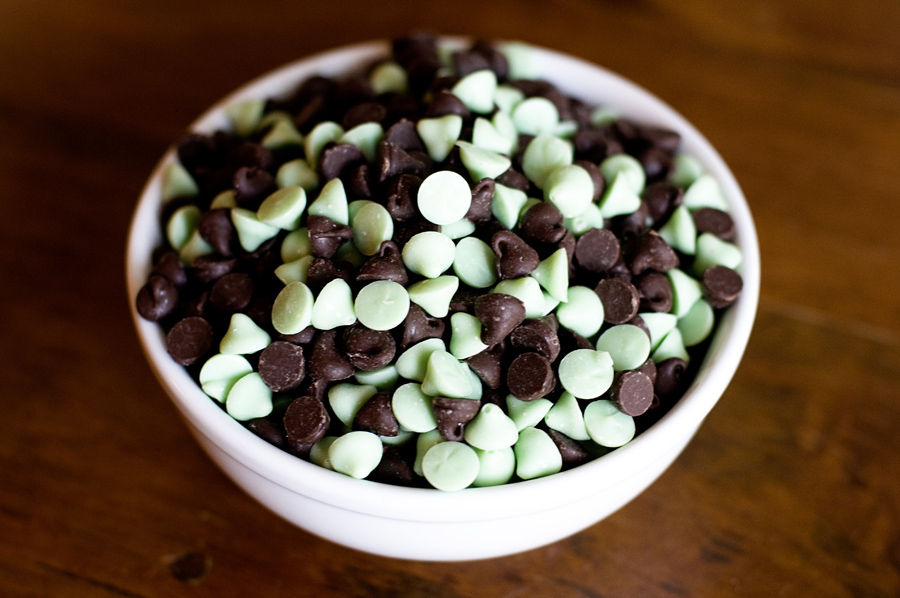 Mmmmm mint chips. It took A LOT of willpower not to eat that entire bowl of mint chips – especially given how stressed out I am with school! But I persevered… the chips were used for these delicious cookies. Which I may or may not have eaten about 8 of in one day. They taste a little bit like mint Oreos – dark chocolate, rich, and deliciously minty.
The only downside, however, is that they are the world's ugliest cookie…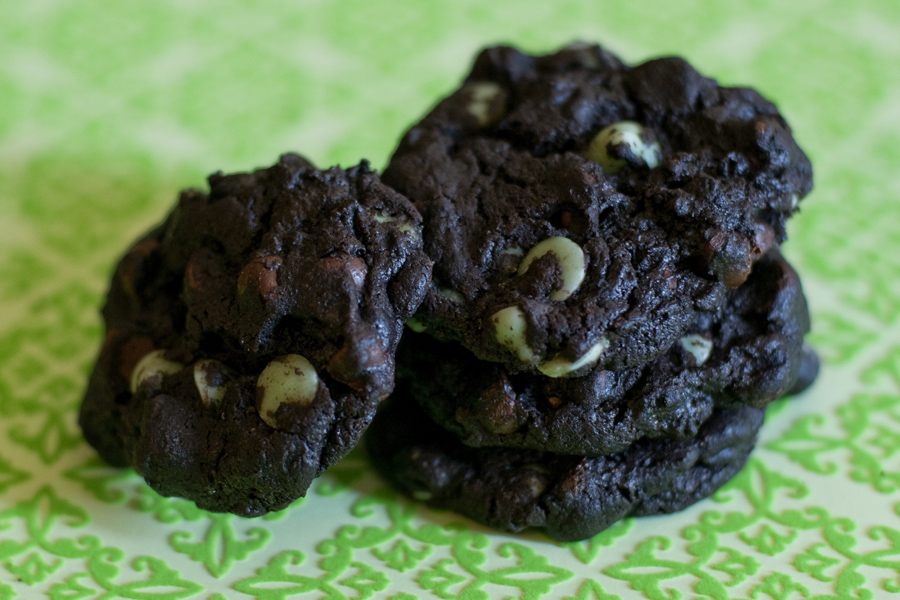 See, I told you so. But trust me, they taste SO GOOD!
Chocolate Mint Chip Cookies
Recipe source: Two Peas & Their Pod
Print Recipe
1-1/4 cups flour
1 teaspoon baking powder
1/2 teaspoon salt
2/3 cup dutch-process cocoa (make sure to use dutch process for a rich/dark flavor)
1/2 cup (1 stick) unsalted butter, at room temp
1/2 cup white sugar
1/2 cup dark brown sugar
1-1/2 teaspoons vanilla
1/3 cup milk
1 bag of mint chips (I used a bag and a half… cause the more mint the better, in my opinion!)
1. Preheat oven to 325 degrees F and line baking sheets with parchment paper.
2. Whisk together flour, salt, baking powder and cocoa, and set aside.
3. Beat the butter on medium-high until light and add sugars, creaming well.
4. Add the vanilla and beat until smooth.
5. Add the flour mixture in 2 batches, alternately with the milk in one batch, mixing well.
6. Stir in the mint chips.
7. Chill dough for at least 15 minutes. (You can make the dough a few hours or 2 days before baking and it will be fine. Just wrap it up and keep in the fridge.)
8. Scoop the dough onto the cookie sheet, press down on them slightly, and bake for 14-15 minutes.
9. Let the cookies cool completely on the cookie sheet, they will set as they cool.  Cookies will stay fresh for 2 days in an air-tight container.