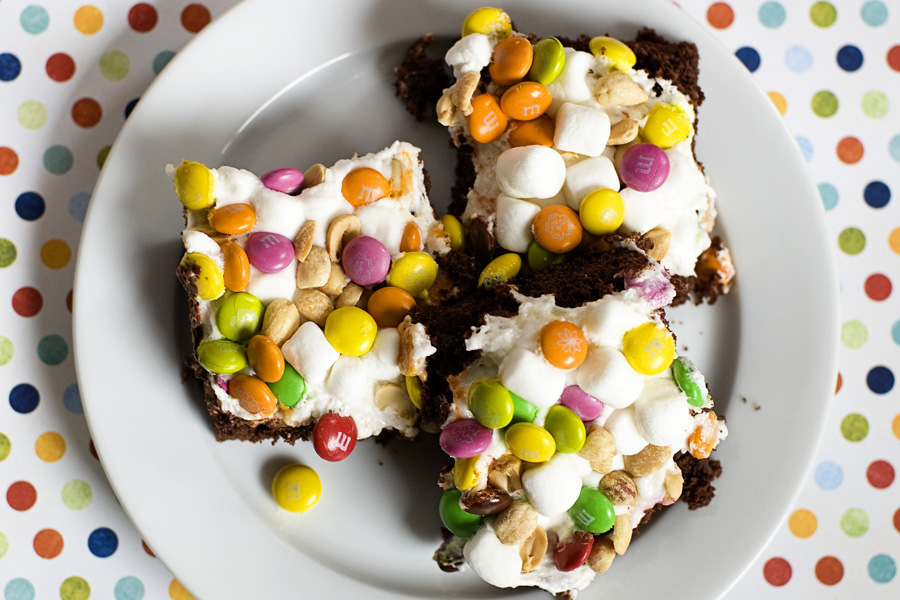 I found this recipe years ago in a magazine and they were called "Fun Marshmallow Bars" — but really, I like to call them: The-Perfect-Way-to-Use-Up-Your-Leftover-Easter-Candy Bars.
Yield: About 24 brownies
Fun Marshmallow Bars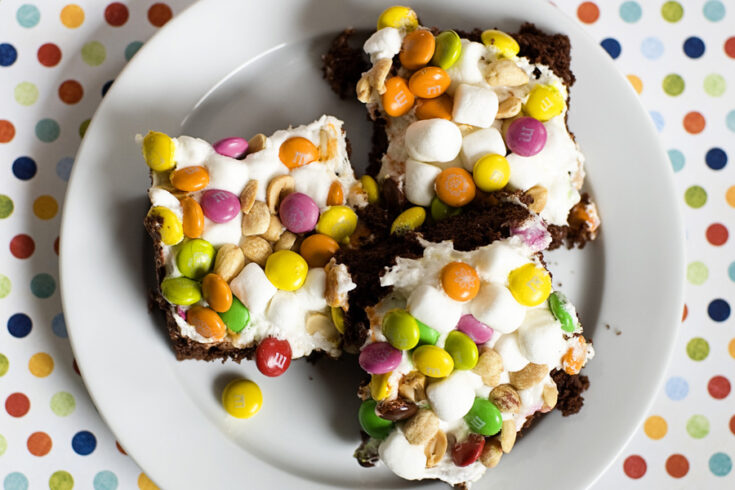 Throw everything except the kitchen sink on these brownies!
Ingredients
1 package Devil's Food cake mix
1/4 cup butter, melted
1/4 cup water
1 large egg
3 cups mini marshmallows
1 cup M&Ms (or any other type of candy you'd like to use)
1/2 cup peanuts
Instructions
1. Preheat oven to 375F.

2. Combine cake mix, water, melted butter, and egg. The batter will be THICK. Press into a greased 9×13 pan.

3. Bake for 20-22 minutes.

2. Remove from oven and sprinkle with marshmallows, candy, and peanuts. Bake 2-3 minutes or until marshmallows begin to melt. Cool on a wire rack.
Notes
Your yield will depend on how big or small you cut your bars.