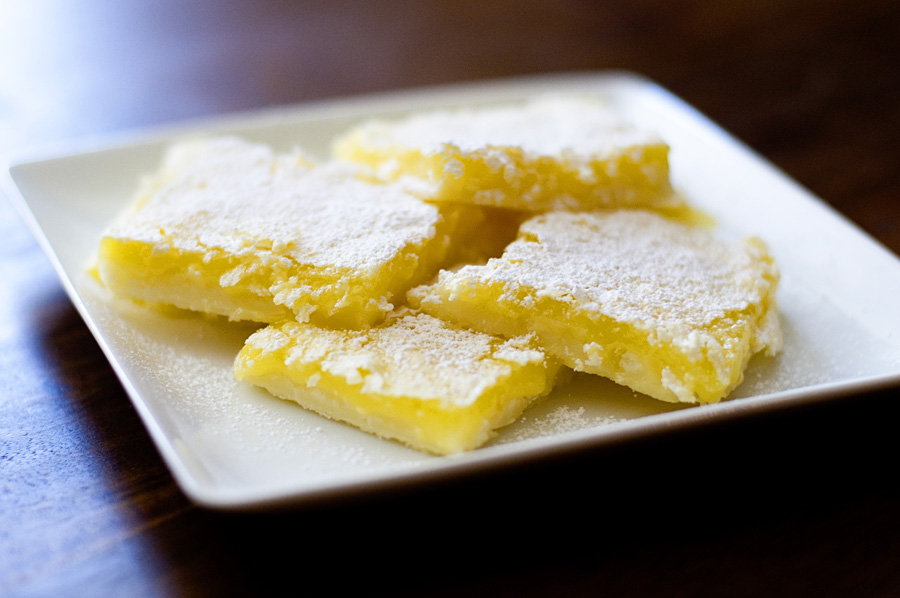 One of my good friends has celiac disease, which inhibits her from being able to eat anything containing gluten (wheat protein). No wheat — no flour, no bread, no baked goods. You would be amazed at how many foods contain gluten. Twizzlers have a ridiculous amount of gluten – who knew? Thanks to MJ, I am learning more than I ever thought I would about what contains gluten and what doesn't.
She mentioned to me that the food she misses the most are lemon bars. Finding a good, gluten-free lemon bar has been a challenge for her, so I wanted to give it a try. I found a GREAT recipe – these bars are GOOD. Using rice flour tends to make most baked goods a little sad looking — cakes or bars containing rice flour seem to be a little thinner than those containing wheat flour. But don't let the appearance fool you – they were SO delicious.
Yield: About 24 bars
Gluten-Free Lemon Bars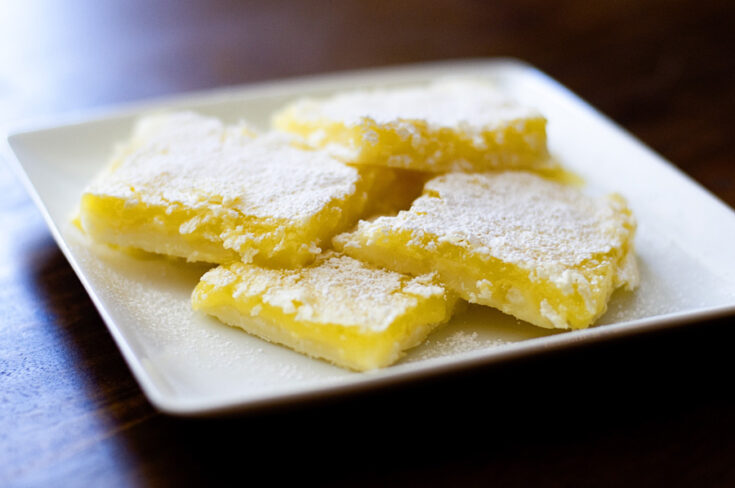 Gluten-free lemon bars that are full of flavor!
Ingredients
For the shortbread crust:
1 cup rice flour
1/2 cup cornstarch
1/2 cup powdered sugar
3/4 cup butter or margarine
For the lemon curd filling:
4 eggs
2 cups sugar
2 Tbsp rice flour
2 Tbsp cornstarch
1/4 cup lemon juice
1 tsp lemon peel
powdered sugar
Instructions
1.Preheat oven to 350F.

2. Cut butter into the dry crust ingredients, until you have a something similar to cookie dough (I used a food processor for this step and it worked REALLY well).

3. Pat into bottom of a 9×13 pan. Bake for 17-19 minutes. Let cool.

4. Beat eggs. Add sugar, rice flour, cornstarch, lemon juice, and lemon peel. Whisk until smooth.

5. Pour over crust and bake at 325 for 20 minutes or until filling is set. Dust with powdered sugar.
Notes
Your yield will depend on how big or small you cut your bars.
Recipe credit: Kill the Gluten