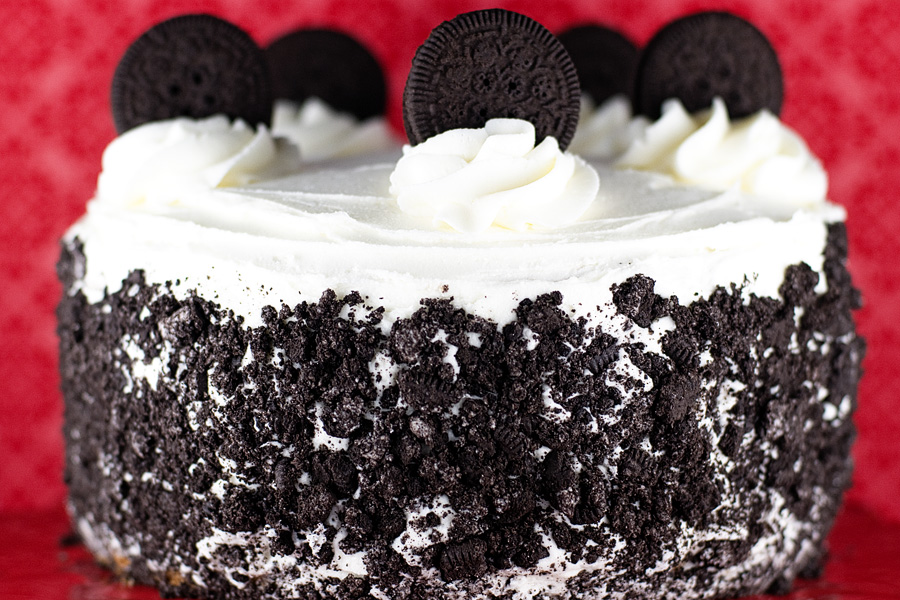 Here's another yummy cake that Meghan baked a few weeks ago!
Gluten-Free Oreo Cake
Print Recipe
1 box gluten-free cake mix (plus necessary oil, butter, etc as called for)
1 box gluten-free Oreo cookies (Kinni-Toos or Newman-Os)
For icing: 
1 stick unsalted butter, softened
1 stick salted butter, softened
1 stick shortening (Crisco)
1 TB clear vanilla
4-6 TB milk
1 bag powdered sugar (2 pounds)
1. Bake gluten-free cake according to box directions. Meghan used vanilla cake.
2. Make frosting by creaming the butters and shortening together until creamy; slowly add the powdered sugar until well-incorporated; add the vanilla and milk until you reach a desirable consistency.
3. Crush the cookies in a food processor — or put them in a Ziploc bag and crush them with a rolling pin.
4. Frost the cake entirely; cover the sides of the cake with crushed cookies.