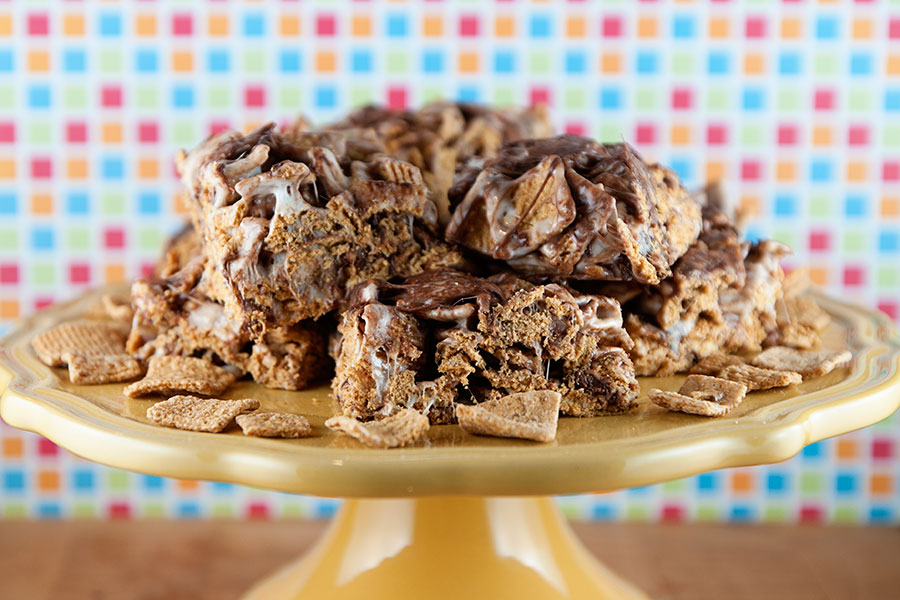 Okay, these don't involve Rice Krispies — but they do involve cereal and marshmallow!
These treats kind of reminded me of s'mores – golden grahams, marshmallow, and chocolate – what could be better?
Yield: About 9 bars
Golden Graham Bars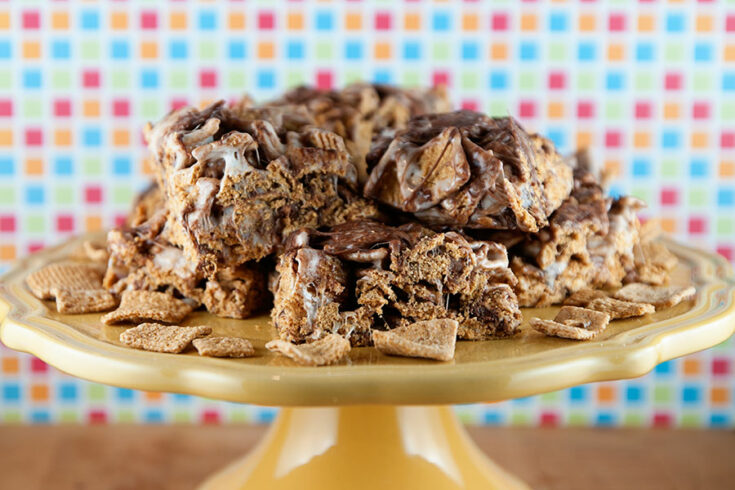 If it involves cereal, it counts as a breakfast food, right?!
Ingredients
4 cups Golden Grahams cereal
1/2 cup chocolate chips
7 oz marshmallows (about 2/3 of a 10 oz bag)
2 Tablespoons butter
Instructions
1. Spray a 9x9" cake pan or baking sheet with cooking spray.
2. Put marshmallows and butter in a pan over medium heat. Stir until melted and smooth.
3. Quickly add in the cereal and other add-ins and mix with a wooden spoon.
4. Pour the cereal mixture into the cake pan and flatten with the back of the wooden spoon.
Notes
Your yield will depend on how big or small you cut your bars.
If you prefer a thicker bar, you might want to double the recipe. I ended up with really skinny bars the first time around (using a 9×9 pan). I think the best approach might be to use a 9×13 pan and to double the ingredients!