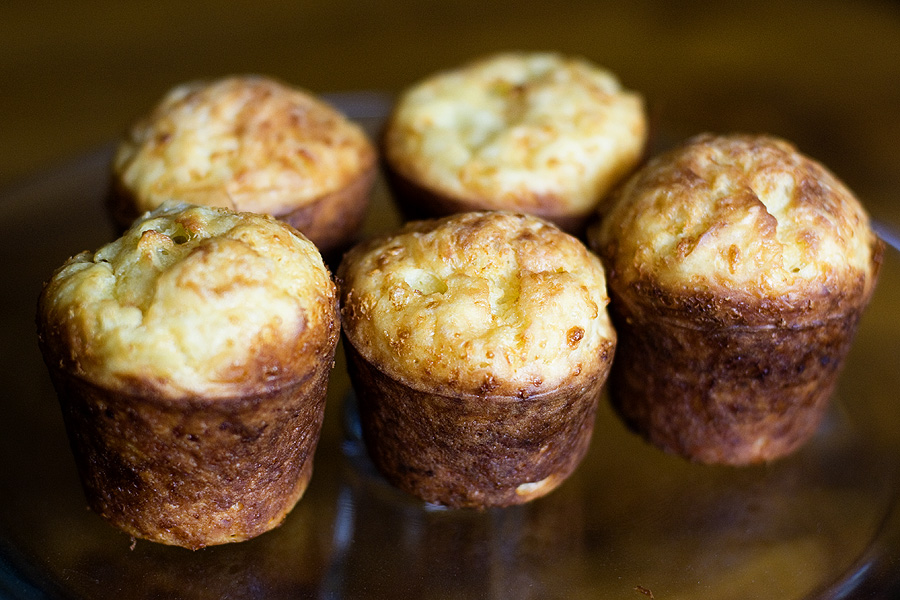 A few weeks ago I was sitting in my apartment watching the Voice, my new favorite show (go Team Adam!). Between watching Dia Frampton kick all sorts of ass on her Kanye West cover and developing a growing distaste for Jared Blake and his bandana, I started thinking about popovers. I love popovers. LOVE THEM. But I rarely make them. Who knows why. I got the genius idea to add gruyere to my tried-and-true popover recipe. Well, let's just say that I wasn't a genius and there's a reason why I don't write my own recipes. Popovers are supposed to be relatively airy and they are supposed to "pop" over the pan. My gruyere popovers did not pop, but they were actually REALLY good. The end result was a dense, cheese-filled nugget of deliciousness.
Gruyere Popovers
Print Recipe
2 large eggs
1 cup milk
1 cup flour
1/4 teaspoon salt
4 oz. Gruyere cheese, grated
Preheat oven to 425F and grease a popover pan with non-stick spray. Mix all ingredients in a large bowl. Fill each popover cup about 3/4 full. Bake 30 minutes.
*If you've never made popovers before, check out my original post.