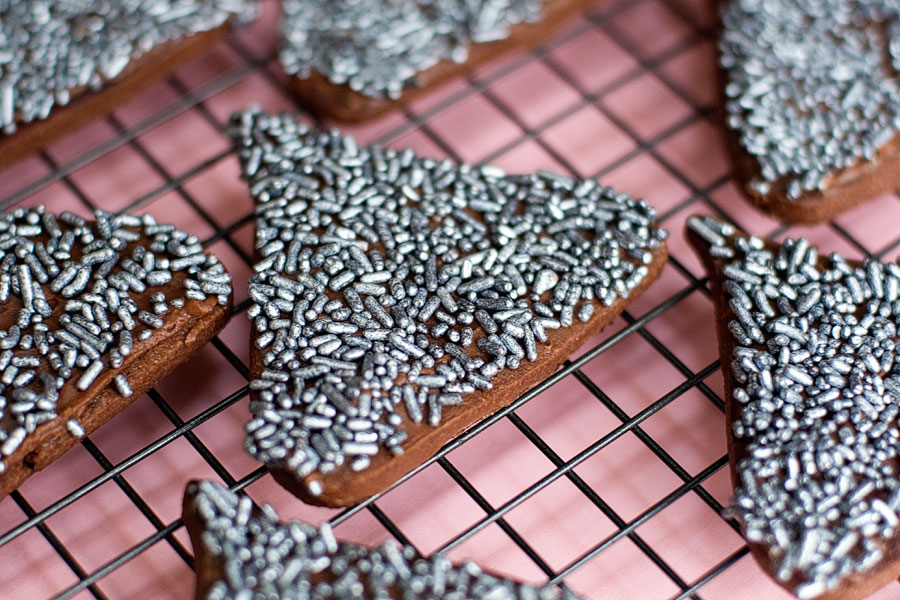 I was in Gettysburg a few months ago and we decided to take a day trip to Hershey, PA. It was only a few hours away from where we were staying and it's a silly place that I've always wanted to visit. I have an overly intense, nostalgia-based relationship with candy. Not in the sense that I can't stop eating it (though KitKats don't last long with me around..), but in the sense that it reminds me of my childhood, my grandparents, my family, my home. I remember that my grandma loved Krackle and KitKat bars. My grandpa loved Lifesavers. My grandma would always take me to Dinkel's, our cutely-named mom-n-pop pharmacy, and she'd buy me a roll of Rolos. I once stole a miniature Tootsie Roll from the grocery store (so daring, I was at age 5) and my mom forced me to return to the store, give the manager a quarter, and apologize. I haven't stolen anything since.
Needless to say, a lot of my memories are tied to candy. Hershey, PA was a pretty sweet town (pun intended). The street lamps are in the shape of Kisses. The two HERSHEY smoke stacks rise high into the sky and can be seen from anywhere in town. The whole town is focused on chocolate and candy. My kind of place. We visited Chocolate World and the Hershey Museum. Hershey Park was closed due to a car show.
— One day in Hershey is plenty. If you go when the amusement park is open, add another day to your itinerary.
— The Hershey Hotel is a-m-a-z-i-n-g. It has to be a 4 or 5 star resort. We had lunch there and had much success in their many shops.
— I couldn't help but think of Willy Wonka and the Chocolate Factory — and wondered if any oompa loompas worked in the Hershey factory.
— The Chocolate World giftshop was INTENSE. If you so desired, you could buy a 5 lb Hershey Bar or the world's largest peanut butter cup. I was tempted..
— I wish they offered real factory tours. Not the fake tram ride that they bill as a factory tour. I understand why they don't — too many trade secrets, I'm guessing.
— And if you are a fan of biographies, read the book titled "Hershey". It's fascinating and written in such a captivating way. Milton Hershey really was one of a kind.
I bought a set of Hershey Kiss cookie cutters at the gift shop and finally got around to making cookies! Enjoy!
Hershey Kiss Cut-Out Cookies
Recipe source: Our Best Bites, Savory Sweet Life
Print Recipe
2-1/2 cups all-purpose flour
1/2 cup cocoa powder (dutch-process or natural works)
1 cup (2 sticks) regular salted butter
1 cup sugar
1 egg
1 teaspoon vanilla
1. Preheat oven to 350. Line baking sheets with parchment paper.
2. Cream together the butter and sugar until light an fluffy (1-2 full minutes). Beat in the egg and vanilla until well combined.
3. Whisk flour and cocoa powder together and then slowly add to the butter mixture by spoonfuls with mixer at low speed. Scrape down sides and bottom of bowl as needed.
4. Lightly dust rolling surface with cocoa powder or flour or a mixture of both.  Roll dough about 1/4 inch thick.  It helps to roll soft dough in between sheets of plastic wrap or parchment and then place them in the fridge for about 15 minutes (or the freezer for 5-10) until firm.
5. Cut out shapes and place on baking sheets.  Bake for 8-10 minutes, until set.  Sometimes it's hard to tell with chocolate cookies when they are done, so just watch for the dough to not look "wet" anymore and the edges should be holding their shape nicely.
6. Let cookies cool for 2-3 minutes and then use a spatula to place them on a cooling rack.
Chocolate Buttercream:
1 cup unsalted butter (2 sticks or 1/2 pound), softened (but not melted!)
3 1/2 cups confectioners (powdered) sugar
1/2 cup cocoa powder
1/2 teaspoon table salt
2 teaspoons vanilla extract or 1 teaspoon almond extract
4 tablespoons milk or heavy cream
Cream butter for a few minutes in a mixer with the paddle attachment on medium speed. Turn off the mixer. Sift 3 cups powdered sugar and cocoa into the mixing bowl. Turn your mixer on the lowest speed (so the dry ingredients do not blow everywhere) until the sugar and cocoa are absorbed by the butter. Increase mixer speed to medium and add vanilla extract, salt, and milk/cream and beat for 3 minutes. If your frosting needs a more stiff consistency, add a little more sugar. If your frosting needs to be thinned out, add additional milk 1 tablespoon at a time.
*I decorated the cookies with silver sprinkles — you can use whatever type of sprinkle you'd like!