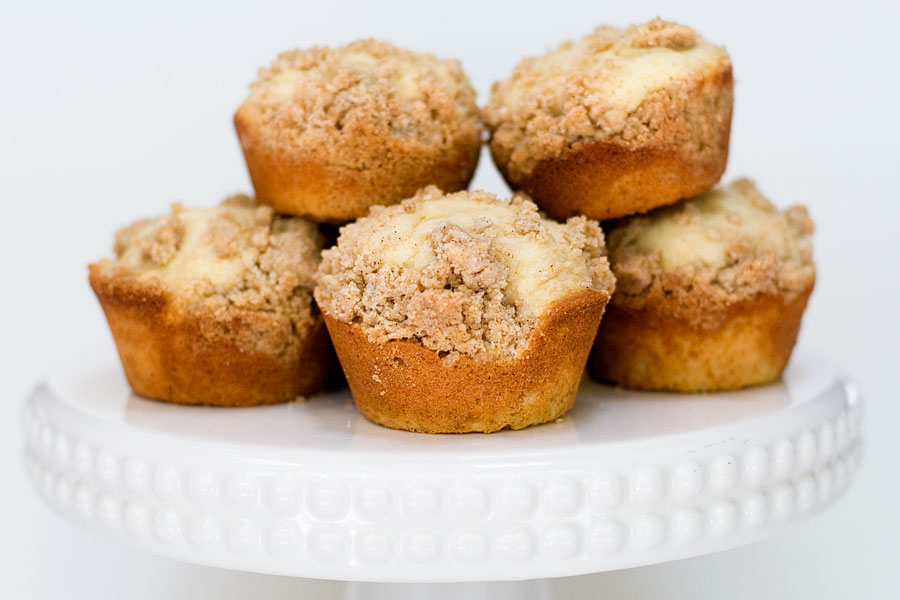 Happy Monday, everyone! Today marks the beginning of a week-long series of posts demonstrating how you can make homemade versions of your favorite Hostess treats. Over the course of the week I'll provide recipes for homemade coffee cakes (today's post!), Twinkies, Devil Dogs, SnoBalls, and the classic Hostess chocolate swirl cupcake.
These posts do come with a disclaimer. The end results will not taste exactly like the Hostess product they are representing because homemade equals no preservatives, no chemicals, etc. So don't expect an exact replica. My other disclaimer is that I am NOT being paid by Hostess to keep mentioning their name. I'm just a fan of trying to replicate well-loved store-bought products.
Enjoy!
Homemade Hostess Coffee Cakes
Recipe source: Family Circle Magazine 2009
Print Recipe
1-1/2 cups all-purpose flour
1 teaspoon baking powder
1/8 teaspoon salt
1/2 cup (1 stick) unsalted butter, at room temperature
2/3 cup sugar
2 large eggs
1/3 cup whole milk
1/2 teaspoon vanilla extract
Topping:
1/4 cup packed dark brown sugar
1/4 cup granulated sugar
1/2 teaspoon cinnamon
1/3 cup unsalted butter, melted
1 cup all-purpose flour
A pinch of salt
1. Preheat oven to 350F. Coat 12 muffin cups with nonstick spray and dust with flour.
2. Combine flour, baking powder, and salt in a medium-size bowl. Whisk to blend. Beat butter and sugar in a large bowl until light and fluffy (about 3 minutes). Add eggs, one at a time, and continue beating until smooth. Add flour mixture alternating with milk until just blended. Stir in vanilla.
3. Divide batter evenly among muffin cups (about 1/4 cup in each).
4. Make the topping: combine sugars, cinnamon, and salt in a medium-sized bowl. Stir in melted butter. Add flour and rub mixture with hands to make crumb topping. Mixture should clump together and form little balls. Sprinkle topping over batter in the cups, about 1 heaping Tablespoon for each.
5. Bake 15-20 minutes, or until a toothpick comes out clean. Cool completely on a wire rack.
*Makes 12 servings.
*These are prone to drying out easily. Do not over bake and store them in an air-tight container.