I feel as if I've neglected my blog lately. But life has been busy. Let me catch you up with a few bullet points.
December marked a flurry of activity around here. A lot of Christmas treats were posted, but behind the scenes life was a little miserable. After months of being sick, the doctors told me that I had a faulty gallbladder and had to have surgery a few days after my final exams ended. Can you say awful and stressful?! The surgery was easy squeezy, the recovery was awful, but I'm back to being 100% now!
Two days into 2014, I headed to Disney World with a friend of mine from law school. We wanted to mark our halfway point through law school by spending a week at the happiest place on earth. I'll be sharing a lot of photos on this post – because who doesn't love Disney? (If you don't, don't even speak of it – we can no longer be friends). And we ate a lot of treats, so I'll share my thoughts on those!
The spring semester has started and the mountain of work is piling up yet again. In case I haven't complained about it recently (ha!), allow me this chance. You guys. Law school is nuts. The girls in my partnership tax class have already asked, "you'll be bringing cookies every week, right?" Yes. Maybe every day. We will need them.
That's about it for me. I'll try to post as many goodies as I can over the next couple months. Valentine's Day is less than a month away (!), so it's time make something cuuuuute!
On with the Disney photos! If you have any questions or are planning a trip, shoot me an email or leave a comment. I love talking Disney. Also – early January is a great time to visit the parks (low crowds, cool weather, generally awesome experience — and the Christmas decorations will still be up!).
And in case someone wants to know – the photos below were taken with either (a) my iPhone or (b) a Nikon D300 with a Tamron 17-50mm 2.8 lens.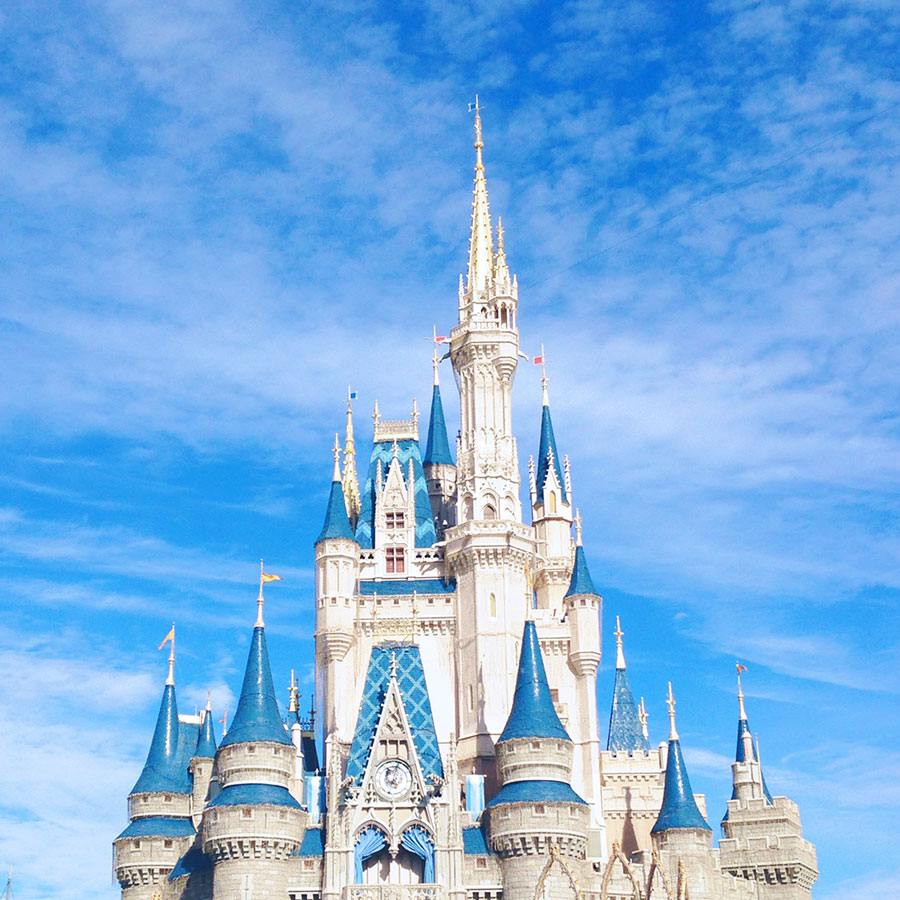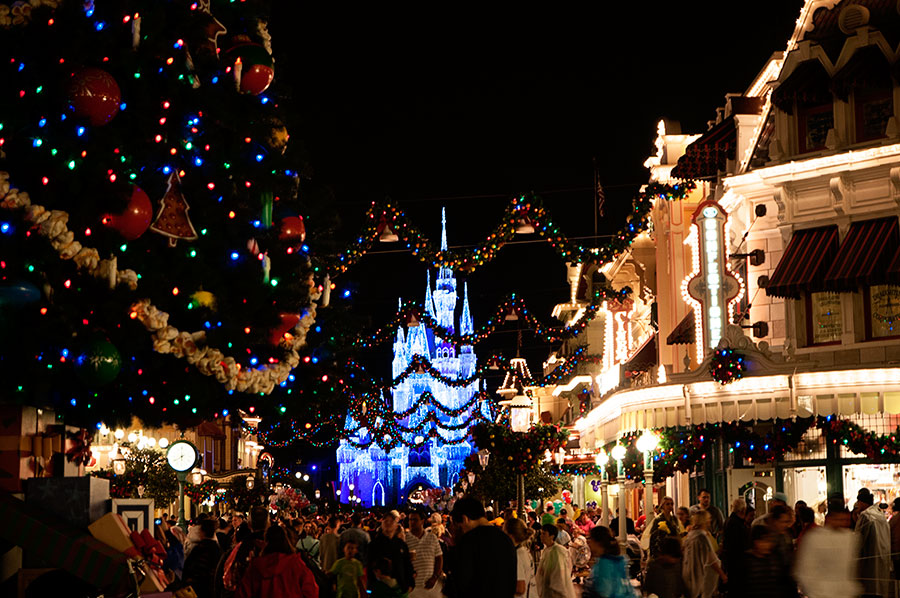 Christmastime at the Magic Kingdom!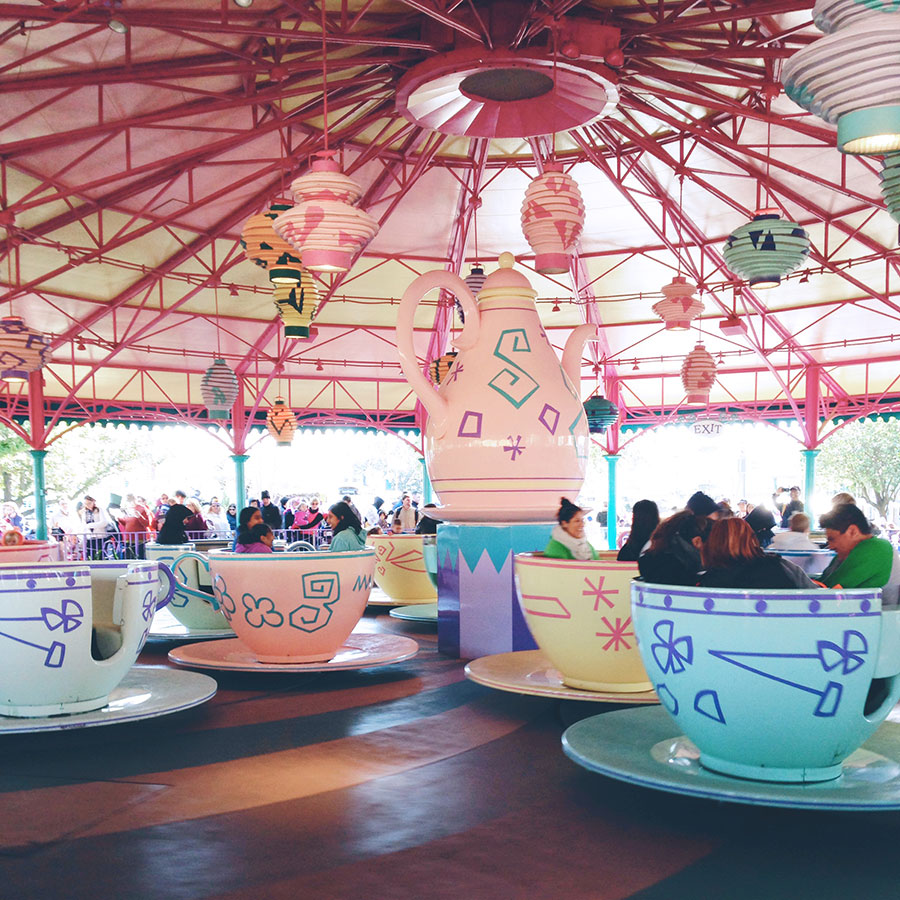 My favorite ride – the Mad Hatter's Tea Party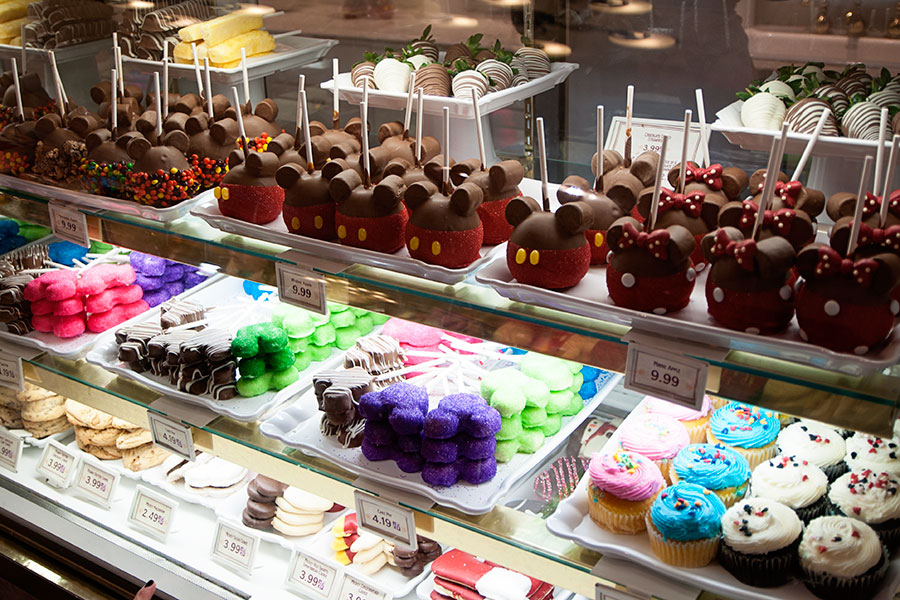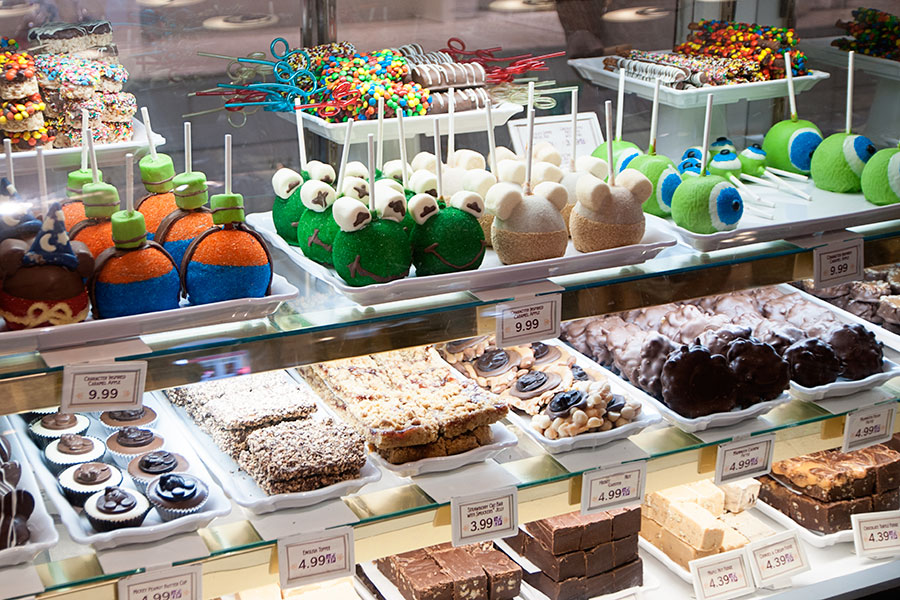 These two photos were taken at the Confectionery on Main Street USA. Everything looked so delicious! I wanted one of those Goofy caramel apples – but not for $10!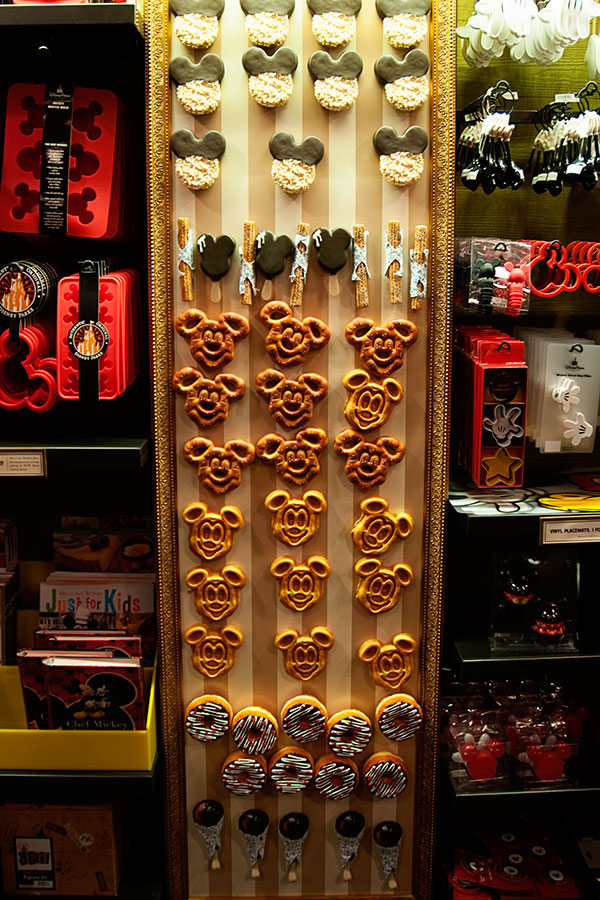 The new magnet collection is adorable. All the classic Disney treats!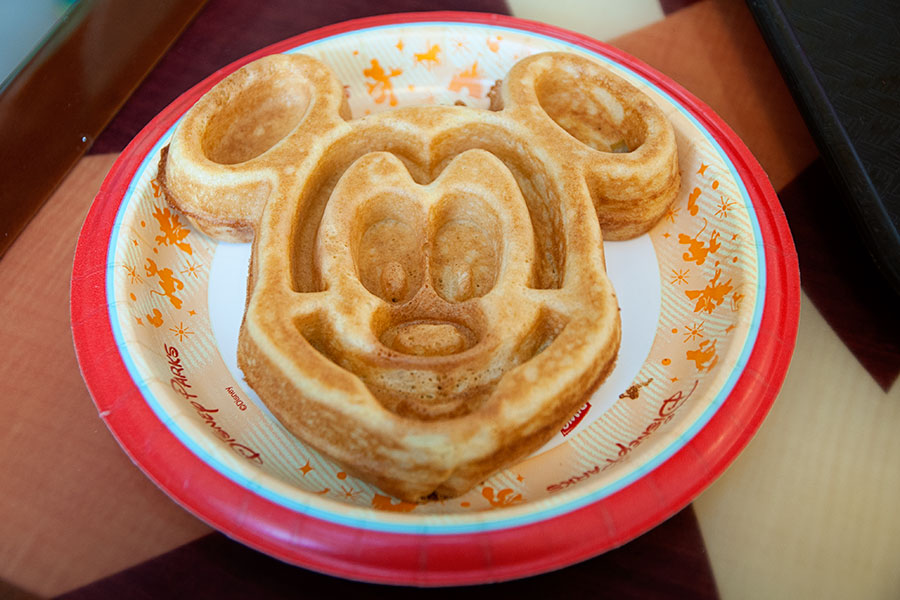 And here's a real Mickey waffle! Waffles just taste better in Mickey form.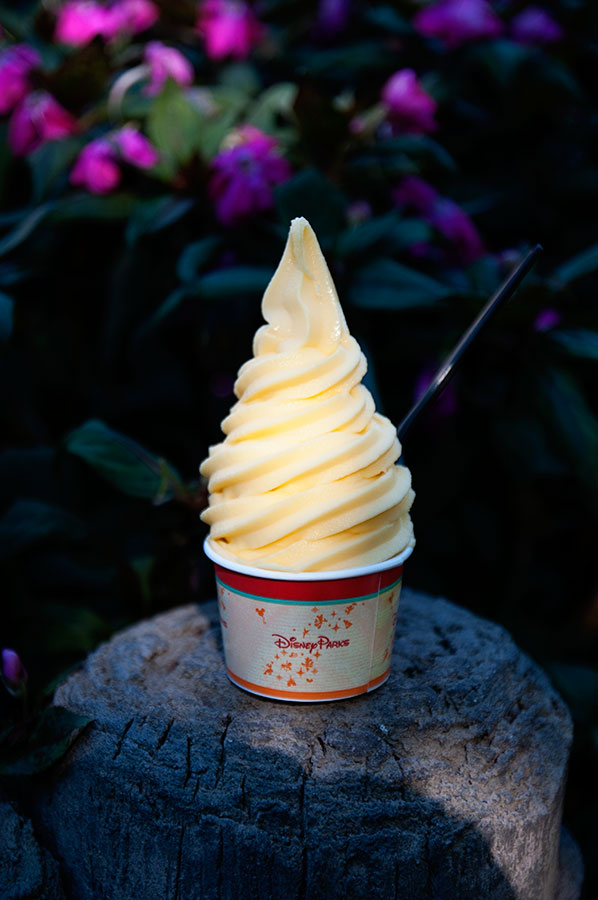 A must-eat at the Magic Kingdom is pineapple Dole Whip. Do not be swayed by the orange Dole Whip. Go with pineapple. It is one of my all-time favorite treats.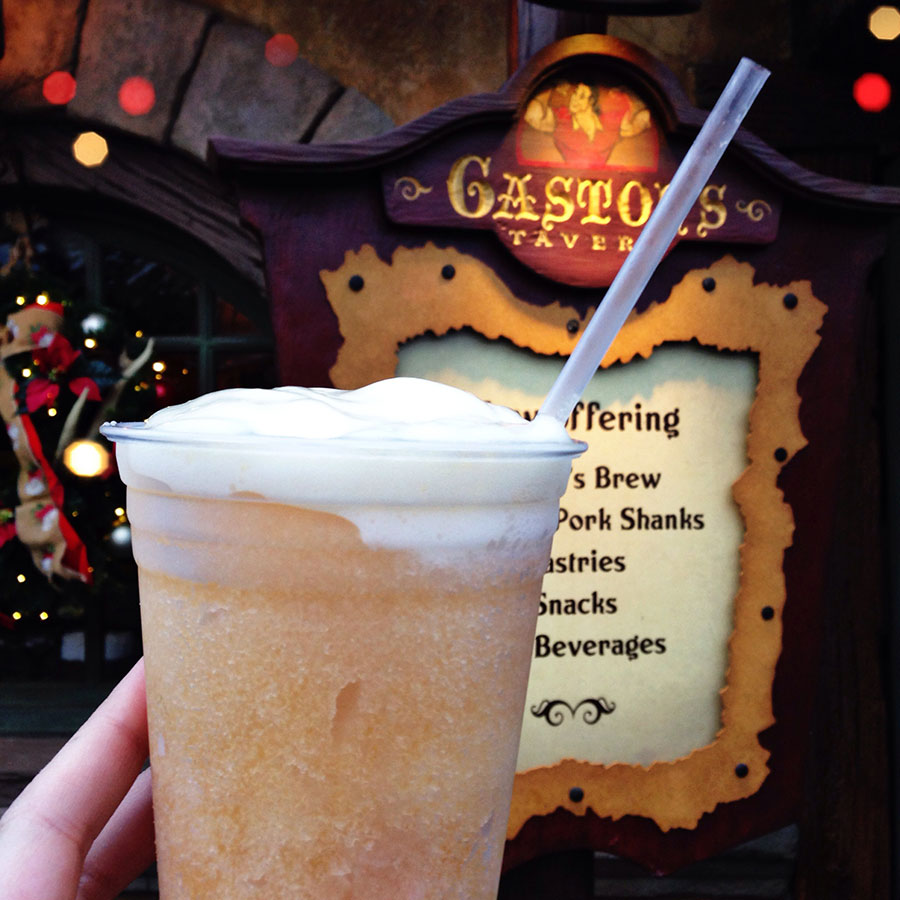 Gaston's Tavern is part of the new Fantasyland. If you go, try LeFou's Brew, which is frozen apple juice with a hint of marshmallow. It's delicious!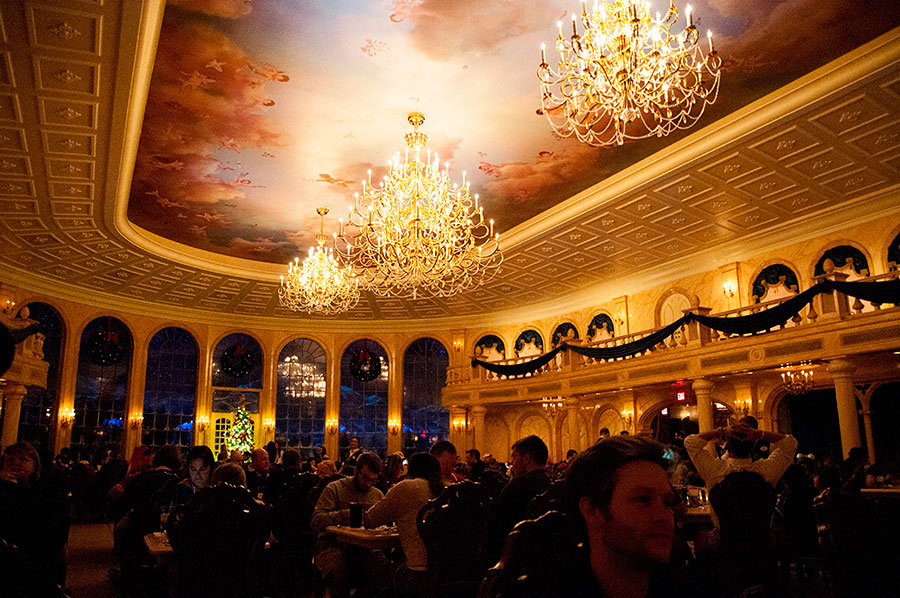 Speaking of new Fantasyland, have any of you been to Be Our Guest? It was the best part of our trip. What a magical restaurant. Truly.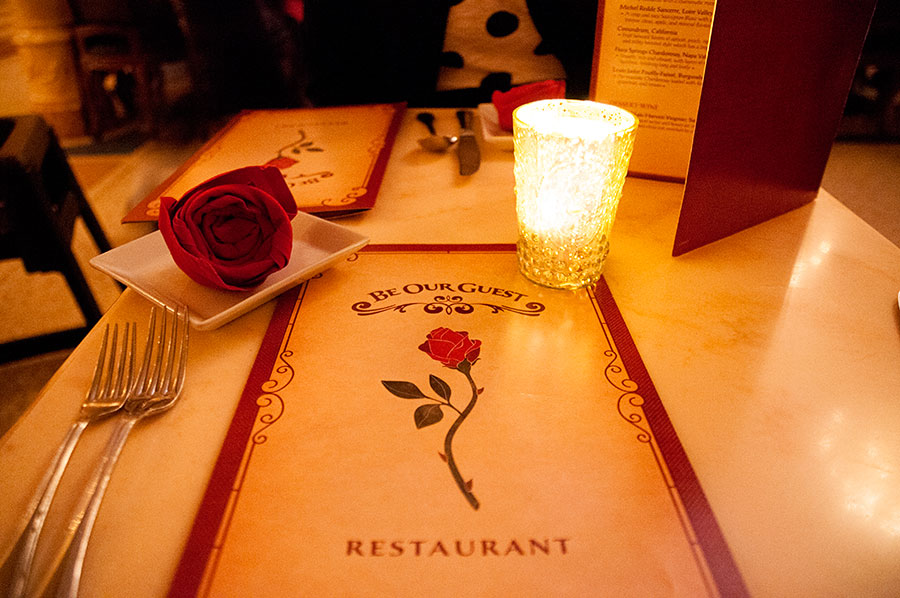 Note the red napkin folded into a rose. Those Disney imagineers miss nothing!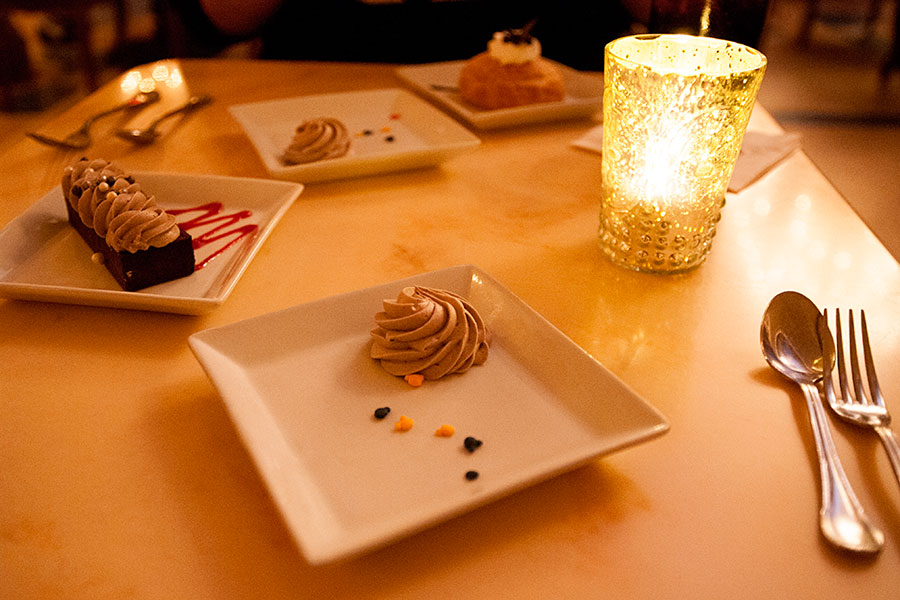 You can have "The Grey Stuff" for dessert – which is cookies 'n' cream mousse – but really does look like mystery grey fluff.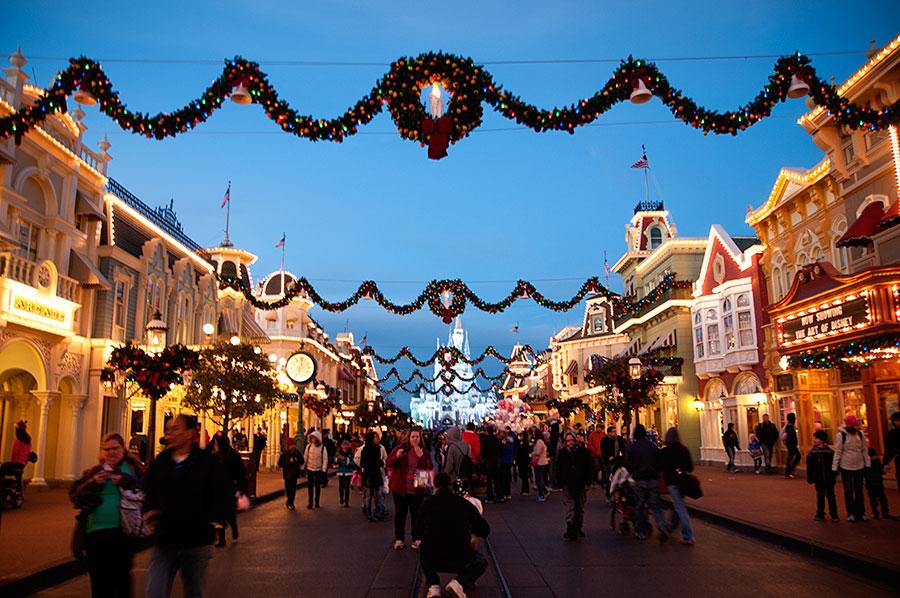 A little more Magic Kingdom Christmas.
Who doesn't love fireworks?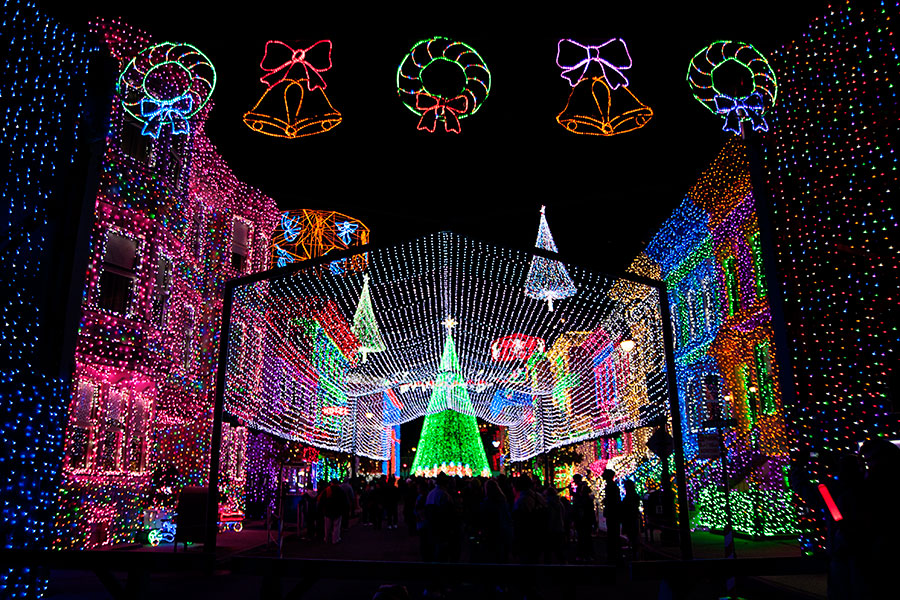 The Osborne Lights at Hollywood Studios – so amazing!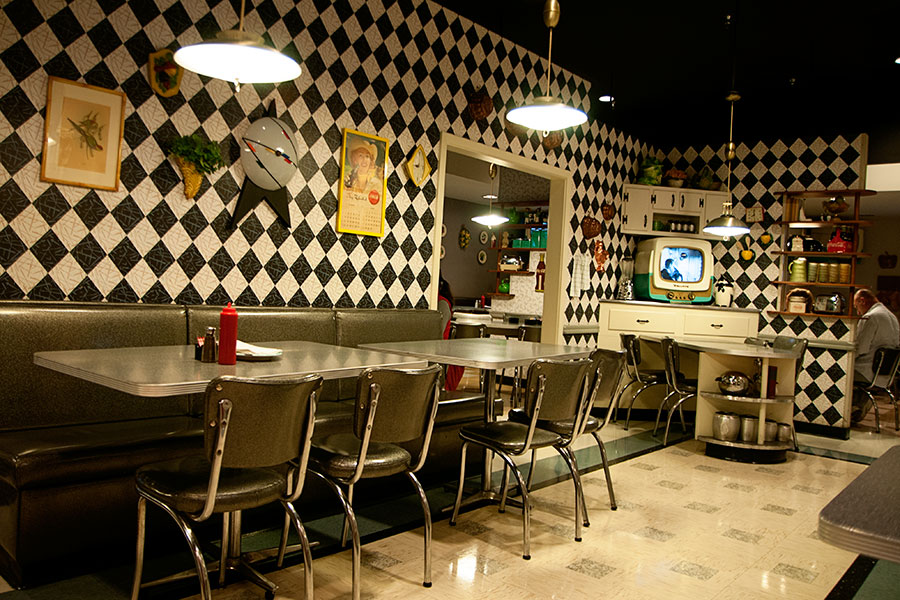 We lunched at the 50s Primetime Cafe. The food was decent – all comfort food! Andrea tried a peanut butter and jelly shake – and it tasted like a blended and frozen Reese's peanut butter cup. Mmm!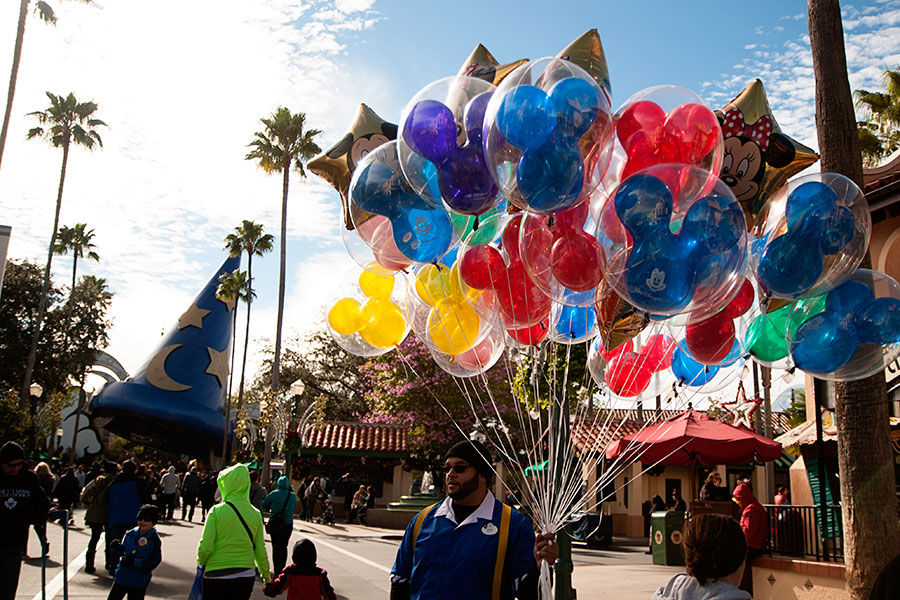 Is there anything happier than a Disney balloon?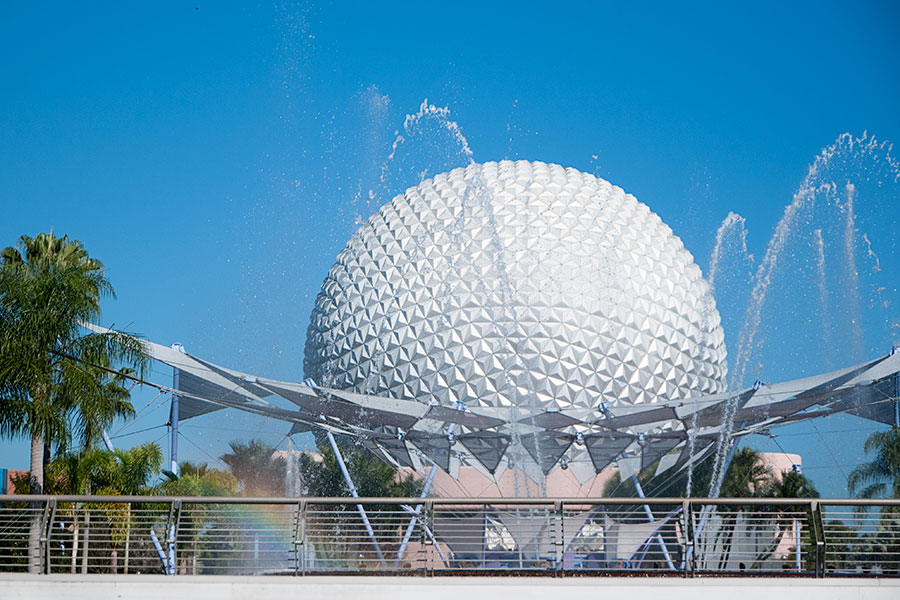 EPCOT is next!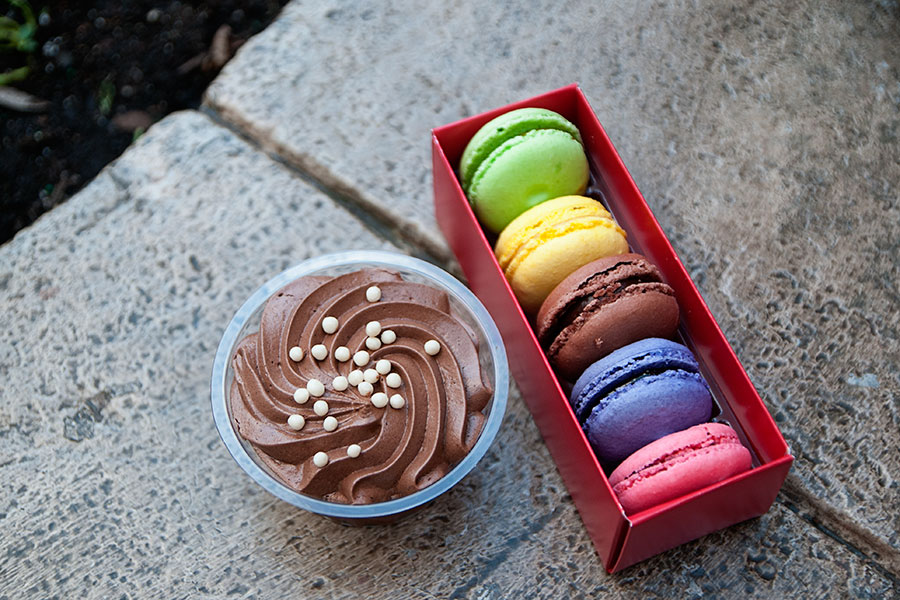 First stop, the bakery in France. I got macarons and Andrea got chocolate mousse.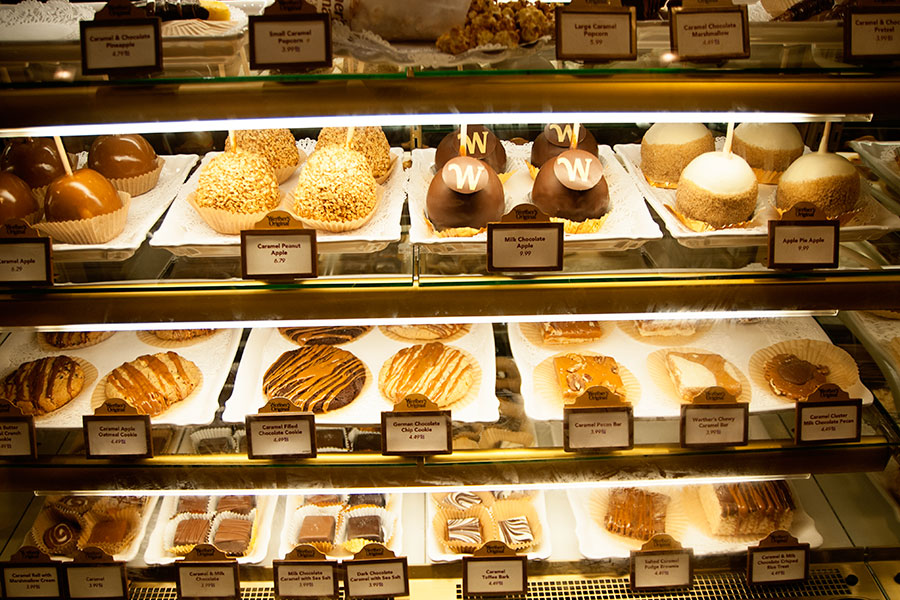 Next was the Karamell-Kuche in Germany. *Everything* was covered, dripped, drizzled, or dunked in caramel. My version of heaven. :)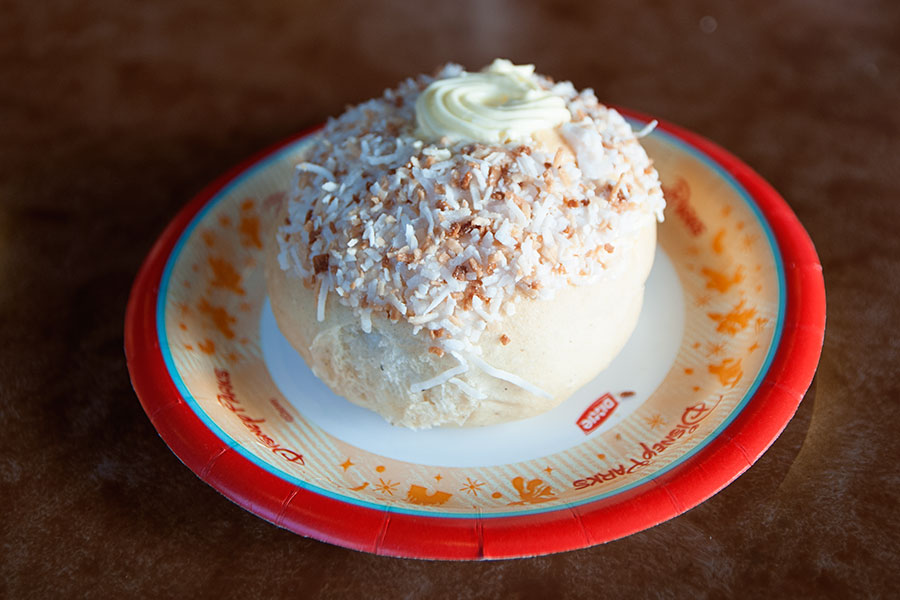 Norway brought us the Kringla Bakeri og Cafe. My friend (and Disney super fan and expert) Amber HIGHLY recommended that we try the schoolbread. You guys. Oh my god. And look, I *hate* coconut. But this magical pastry sent from the heavenly land of Norway? SO DELICIOUS. I dream about it. Others feel the same way!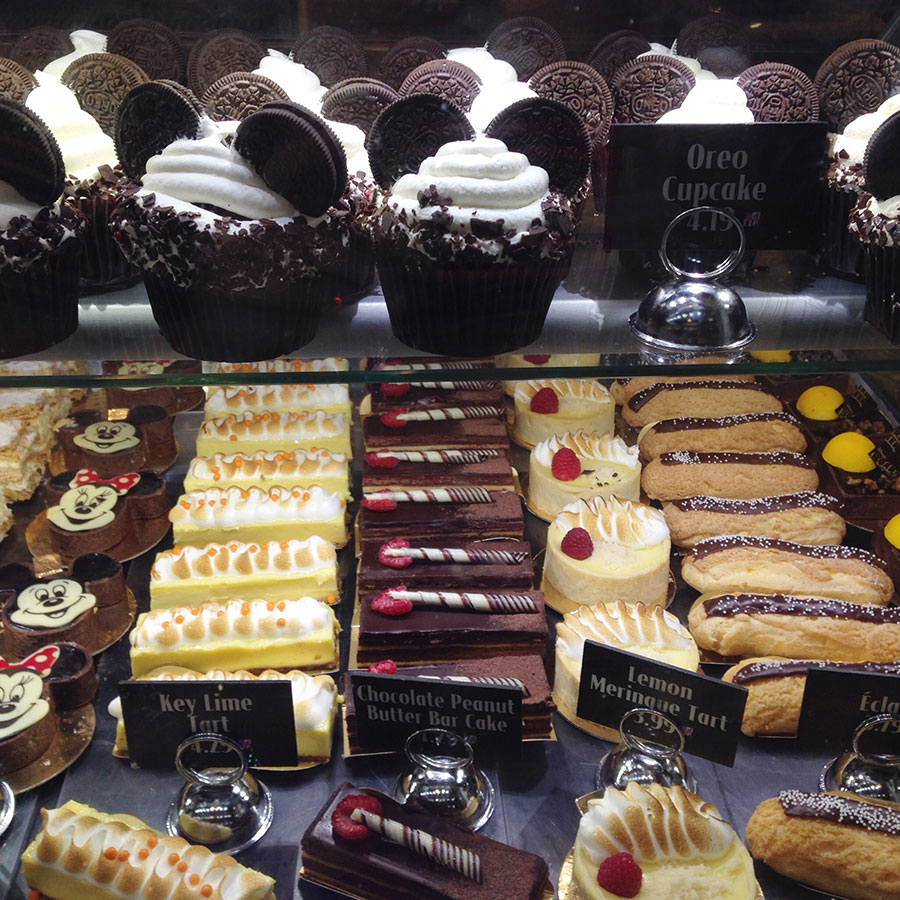 Loved the cookies 'n' cream cupcakes at the Boardwalk Bakery.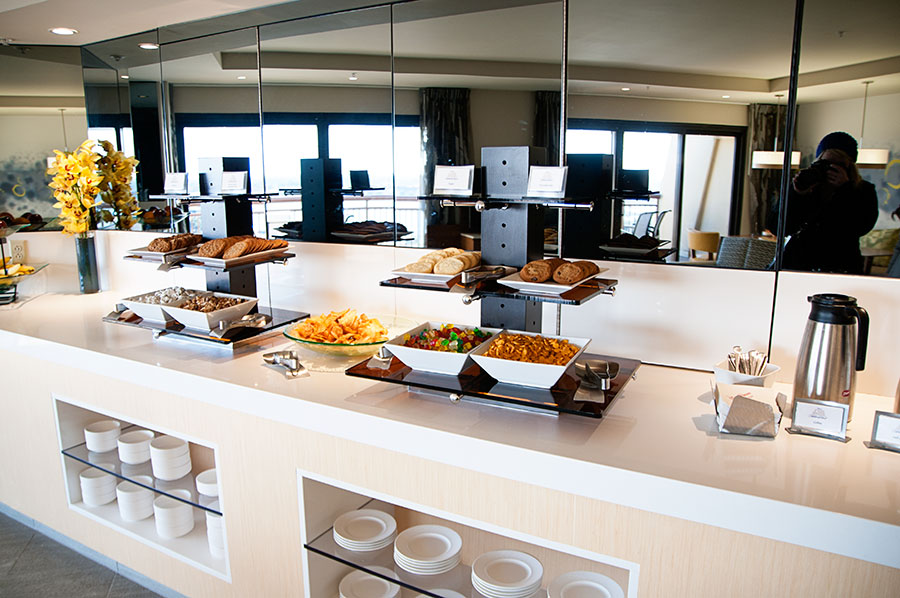 A note about our hotel – we stayed at the Contemporary and booked a boring garden level room. Upon arrival, we were upgraded to a Club Level room with a view of the Magic Kingdom. H-o-l-y-s-h-i-t. You couldn't have wiped the smiles off of our faces! In addition to the great view, there was free food in the common area from 7am to 10pm, every day. Breakfast! Snacks! Wine and cheese! Free beer! Dessert party! It was basically the best thing ever – and we'll never be that lucky with an upgrade ever again.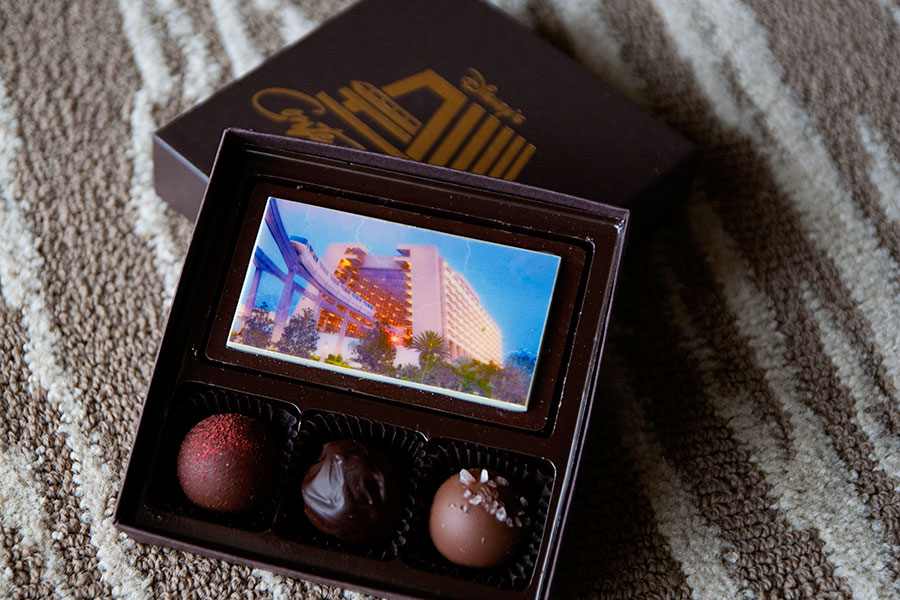 Free chocolates. The one with the photo of the Contemporary? It's chocolate. I ate our hotel. Also, I love love loved the Contemporary. I didn't know if I would because it was said to be so modern and cold – but I thought it was fantastic. The hotel was warm and clean and simple – and the biggest perks were the fact that you could walk to the Magic Kingdom and that the monorail went through the hotel (talk about convenient).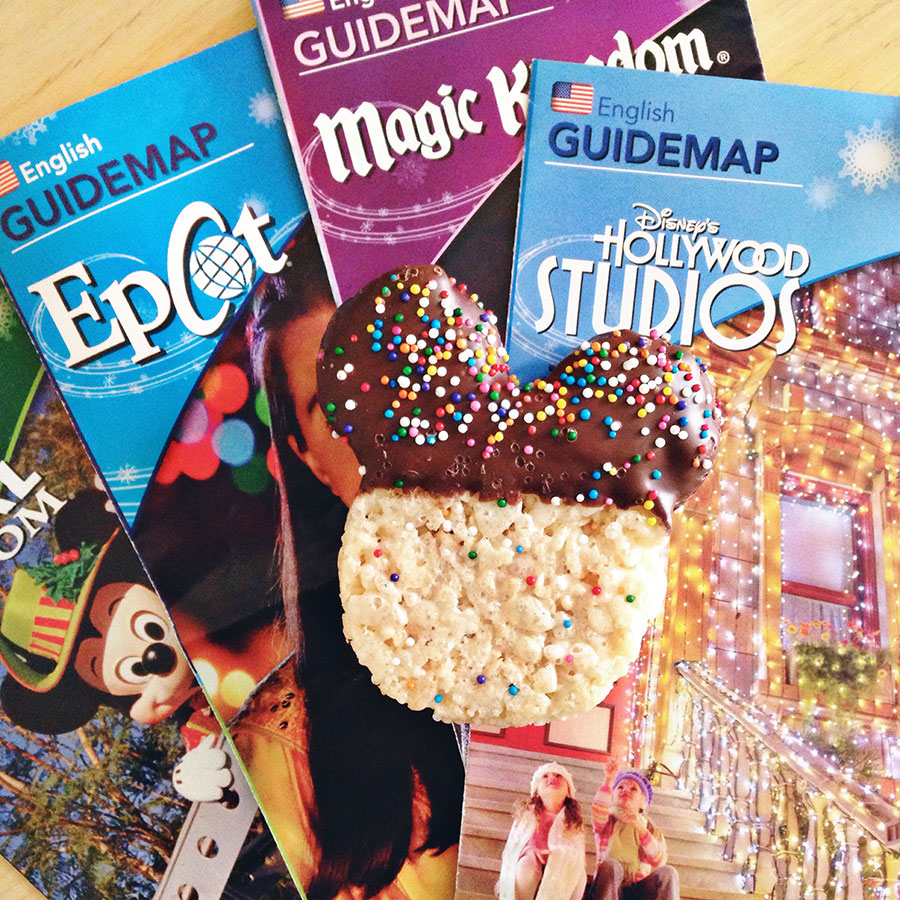 And here's the end of the photos (thank god, right?). I had a great time with Andrea and I will always love Disney with all my heart. And I will also always love those Mickey-shaped krispie treats. Daaaamn they're good.