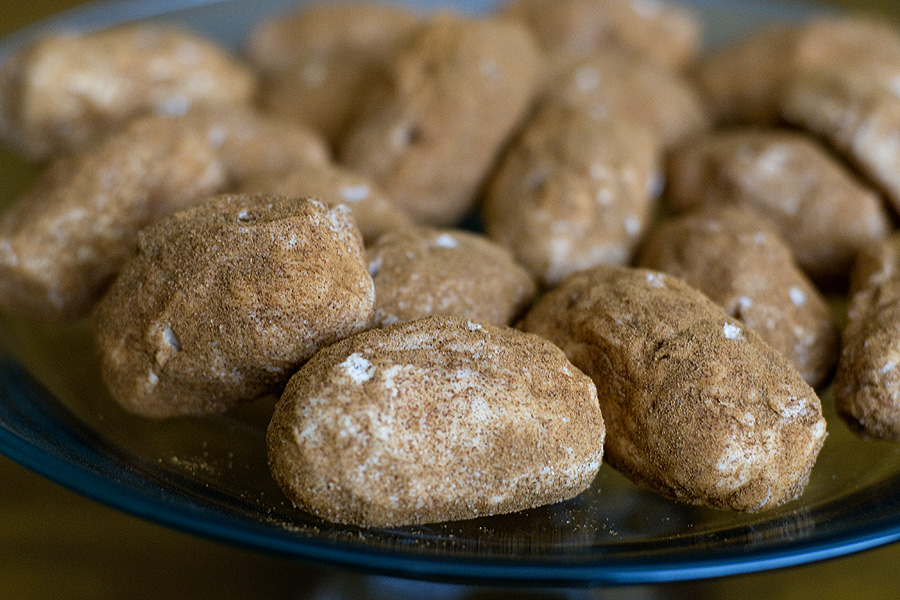 During our 13+ hour time working on the superhero cake and cupcakes, Meghan mentioned that she bought all of the ingredients for Irish Potatoes. My immediate thought was, "what? Potatoes are potatoes." Little did I know that she was referring to these delicious cinnamon-and-cream cheese candies. My only complaint about them is that they include coconut – which is high on my list of hated foods. But that's just me. :)
Meghan made a double batch of these, so we ended up with about 100 of these little beauties. Okay, so maybe they aren't "beauties", as it's hard to make anything that resembles a potato look glamorous!
Irish Potato Candies
Print Recipe
1/4 cup butter, softened
4 oz cream cheese, softened
1 teaspoon vanilla extract
4 cups powdered sugar
2-1/2 cups flaked coconut
1 Tablespoon cinnamon (you will likely need more than 1 TB)
1. In a medium bowl, beat the butter and cream cheese together until smooth. Add the vanilla and confectioners' sugar; beat until smooth.
2. Using your hands if necessary, mix in the coconut. Roll into balls or potato shapes, and roll in the cinnamon.
3. Place onto a cookie sheet and chill to set. If desired, roll potatoes in cinnamon again for darker color.