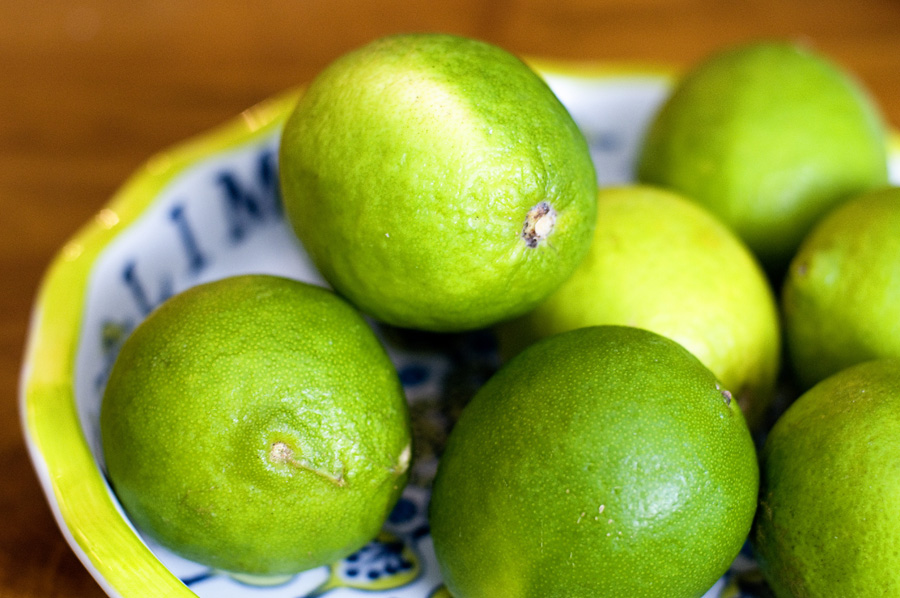 Key lime pie is my favorite dessert ever. Ever. Ever. I would choose key lime pie over any other treat (which is shocking, considering it doesn't involve cheese and/or chocolate!). This recipe is simple, delicious, and the crust is to-die-for. Though I should note, I didn't actually use key limes. They don't sell them at my grocery store. I live in Wisconsin, not Florida! So I committed a culinary injustice and used regular limes instead….but will continue to call this key lime pie.
Key Lime Pie
Recipe Source: The Pioneer Woman
Print Recipe
Crust:
18 whole graham crackers (the 4-section large pieces)
â…" cups sugar
â…" cups butter, melted
Filling:
1 Tablespoon (heaping) lime zest
½ cups lime juice
2 whole egg yolks
1 can (14 Oz) sweetened condensed milk
1. Preheat oven to 350 degrees
2. For the crust: Crush crackers in a food processor or Ziploc bag. Pour them into a bowl and stir in sugar and melted butter. Press into a pie pan and bake for 5 minutes or until golden and set. Remove from oven and set aside to cool slightly.
3. For the filling: Mix lime zest, lime juice, and egg yolks in a mixing bowl. Add in condensed milk and mix on high until smooth and thick. Pour mixture into crust and bake for 15 minutes.
4. Remove from oven, allow to cool, then refrigerate for at least 1 hour—more if possible.
5. Serve with sweetened whipped cream and more grated lime zest.