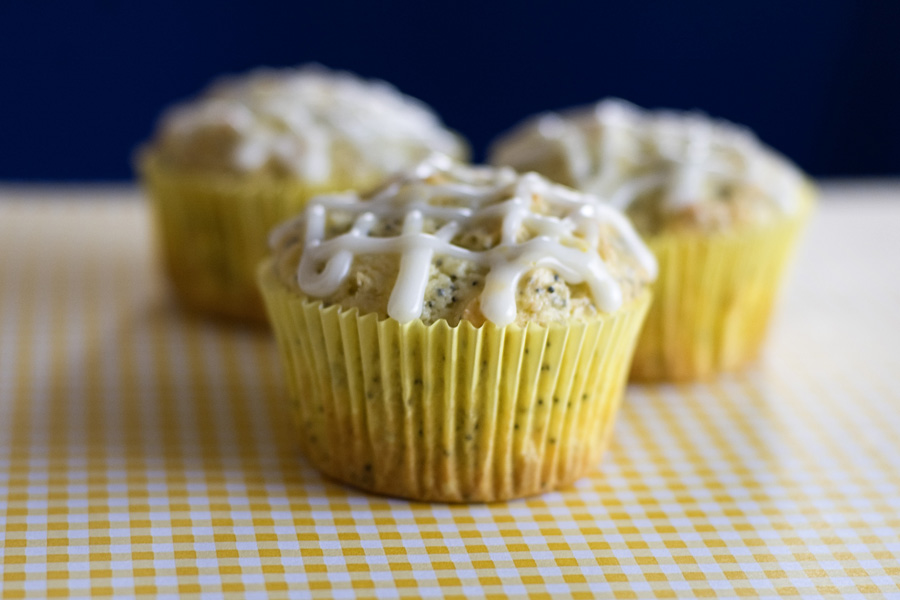 I LOVE anything having to do with a) lemons b) sour cream and c) poppy seeds. So I nearly burst with happiness when I found this recipe in my stash. I forgot to write down the source, so forgive me!
Lemon Sour Cream Muffins
Print Recipe
1 box golden pound cake mix
1 cup sour cream
2 tablespoons poppy seeds
1 tablespoon grated lemon peel
2 teaspoons lemon extract
1 teaspoon vanilla extract
2 eggs
1. Preheat oven to 325F.
2. Mix ingredients and fill muffin cups 1/2 full.
3. Bake 30 minutes or until tester comes out clean. Cool on wire rack and spread lemon glaze over the muffins.
Lemon Glaze
3/4 cup powdered sugar
1 teaspoon grated lemon peel
2-3 teaspoons lemon juice (I found that I needed closer to 4 or 5 teaspoons)
Mix ingredients until smooth. Use a pastry bag to pipe onto muffins. You can also fill a ziploc bag with the glaze and snip the corner of the bag — a do-it-yourself pastry bag!