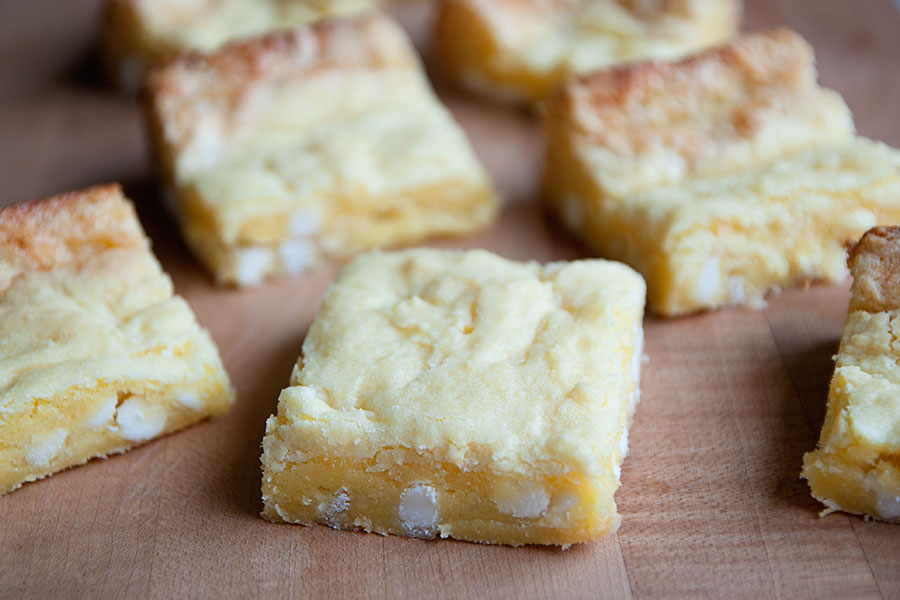 Happy April, everyone!
April is the month of springtime, Easter (usually), and my mom's birthday. My mom's birthday is in mid-April, but when I was home over spring break last month I made these bars for her — because there are few things my mom loves more than lemon-y baked goods.
My first attempt at making these bars was a bit of a disaster – and demonstrated the importance of knowing the oven you're using to bake. My parents oven, as I found out, runs HOT.
When I baked these sweet little bars, they ended up being over-cooked. They tasted OK and the flavor was there, so I knew that if I tried them again and could get them right, they'd be amazing.
These bars are ooey and gooey and filled with the flavors of lemon and white chocolate. Hope you enjoy!
Yield: About 9 bars
Lemon White Chocolate Bars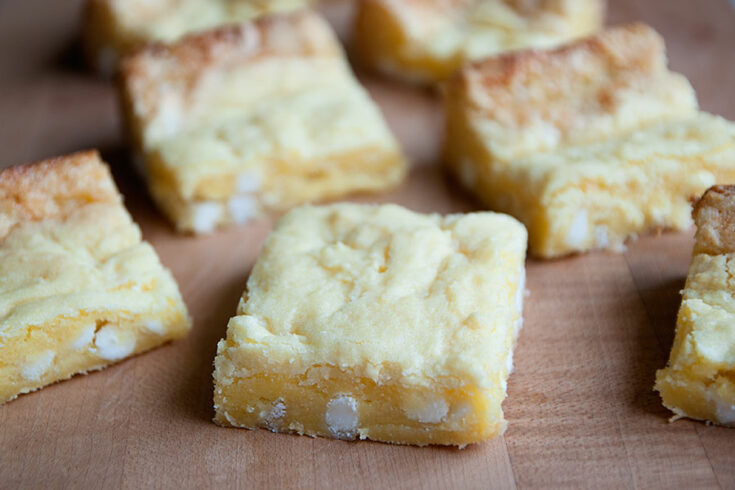 Zesty lemon paired with sweet white chocolate makes for a perfect treat!
Ingredients
15.25 oz lemon cake mix
1/2 cup butter, softened
1 egg
1/2 cup sugar
1/4 cup milk
1 cup white chocolate chips
1/2 cup sweetened condensed milk
Instructions
1. Combine cake mix, butter, egg, sugar and milk in a bowl and mix until smooth. Batter will be thick.

2. Line the bottom and sides of a 9×9" pan with parchment paper.

3. Add a little more than half of the batter to the bottom of the pan and spread evenly. Because the batter is thick, it might help to drop spoonfuls into the pan, then spread.

4. Add the white chocolate chips in an even layer on top of the batter.

5. Pour the sweetened condensed milk in an even layer on top of the white chocolate chips.

6. Drop spoonfuls of the remaining dough on top the sweetened condensed milk, spreading it a bit to mostly cover the other layers.

7. Bake at 350 degrees for 30 minutes.

8. Allow to cool in the pan, then cut into squares. Bars should be good stored in an airtight container for 7-10 days.
Notes
Your yield will depend on how big or small you cut your bars.
Recipe credit: Life Love and Sugar