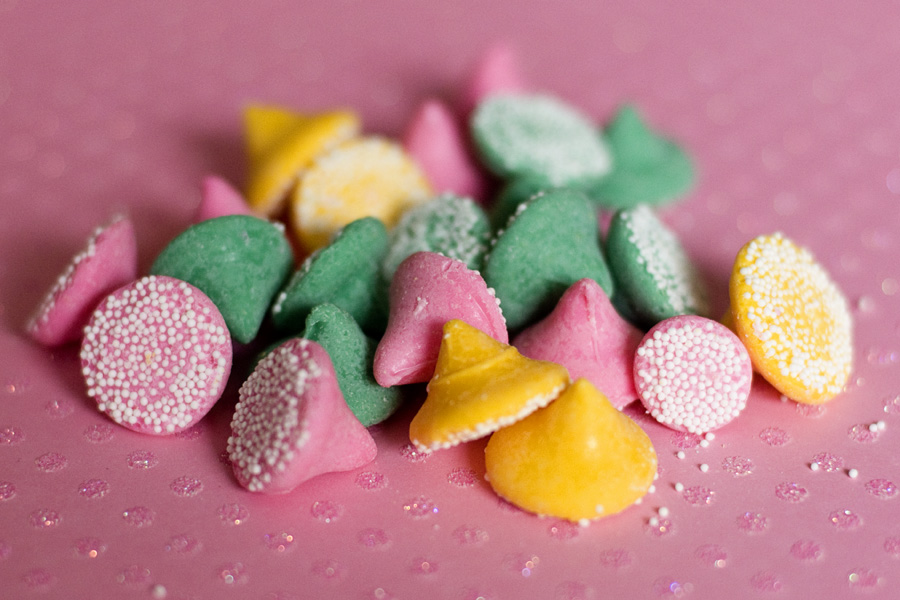 OK, who else loves melty mints besides me?! Oh, they are so good. So creamy and minty and pretty. We've all seen the traditional peanut butter kiss cookies, but I thought I'd change things up and make chocolate butter cookies with melty mints on top.
Melty Mint Chocolate Butter Cookies
Recipe source: Adapted from Paula Deen
Print Recipe
1 stick butter, softened
8 oz. brick cream cheese, at room temp
1 egg
1 tea. vanilla extract
1 box moist chocolate cake mix
Powdered sugar for dusting
Melty mints (about 36)
1. Cream butter and cream cheese with electric mixer. Beat in egg, then beat in the vanilla. Beat in the cake mix (add a little mix at a time).
2. Cover and refrigerate for 2hrs.
3. Preheat oven to 350F.
4. Roll chilled batter into tablespoon-sized balls and roll them in powdered sugar. Place on a cookie sheet and bake for 12 minutes.
5. Before the last two minutes of baking, remove the cookies from the oven and place a melty mint on top of each cookie. Return to the oven for the final 2 minutes of baking.