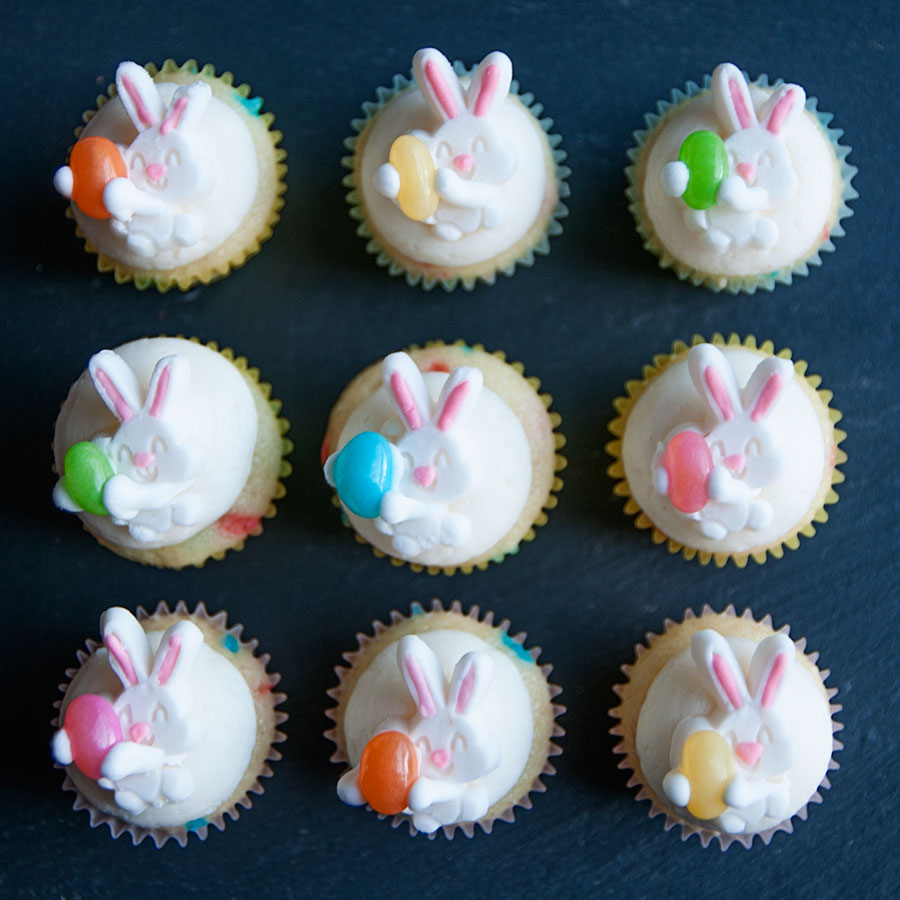 Aren't these little bunny decorations adorable?! I found them at Target (I think they're a Wilton product, so you may be able to find them elsewhere) and thought they'd be perfect for mini cupcakes. Mini cupcakes are great. You can eat four of them… which basically equates to one full-sized cupcake. These were super easy to make!
Mini Bunny Cupcakes
Print Recipe
1 box cake mix (plus required oil + eggs) — I used spring funfetti
1 batch of buttercream icing (I'd recommend the white buttercream here)
Mini cupcake liners
Bunny decorations
A disposable pastry bag + a round tip
1. Line a mini muffin tin with mini cupcake liners.
2. Bake cupcakes according to box directions. I baked mine for about 10 minutes. Allow the cupcakes to cool completely before decorating.
3. Make a batch of buttercream icing. Pipe the icing onto each cupcake using a round tip.
4. Place a bunny decoration on top of each mini cupcake.
That's it! You'll be able to make a few dozen mini cupcakes.