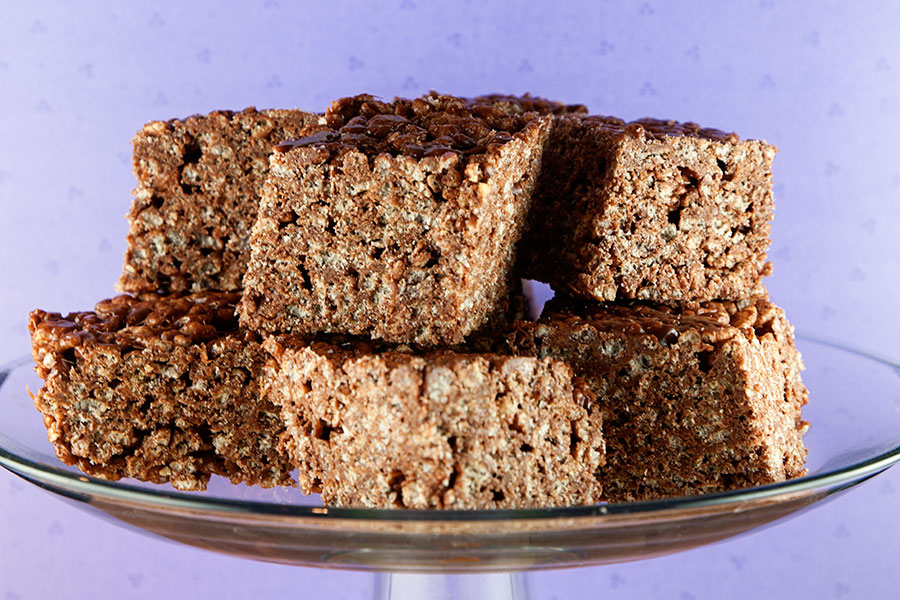 These are the kinds of treats that you might find yourself consuming nearly an entire pan of…near midnight… while stressed out in school… not like I would know or anything.
But I'm just sayin'.
It could happen.
Yield: About 9 bars
Nutella Cocoa Krispie Treats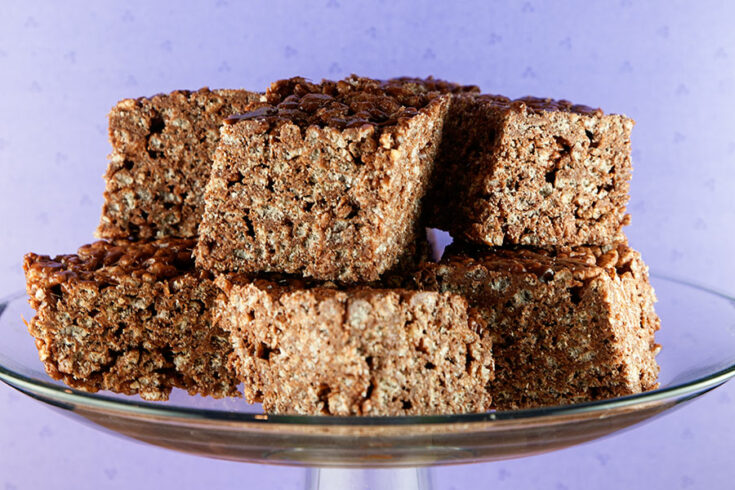 Ingredients
1 bag (10 oz) mini marshmallows
1 cup Nutella
1 box (12 0z) cocoa krispie cereal (I used the chocolate version of Rice Krispies; but any puffed chocolate cereal would work)
6 tablespoons butter
1/2 teaspoon vanilla
Non-stick cooking spray
Instructions
1. In a 9×9 inch baking pan, spray with non-stick cooking spray. Set aside.

2. In a large non-stick pot over medium heat, melt butter. Add in marshmallows and stir together with butter and Nutella until marshmallows have melted and become creamy. Stir in vanilla extract.

3. Fold in cocoa krispie cereal until all marshmallows and cereal are evenly mixed together. Spread treats into sprayed baking pan. Press into pan. Place into fridge for 10 minutes to cool.
Notes
Your yield will depend on how big or small you cut your bars.
Recipe credit: Homemade Home