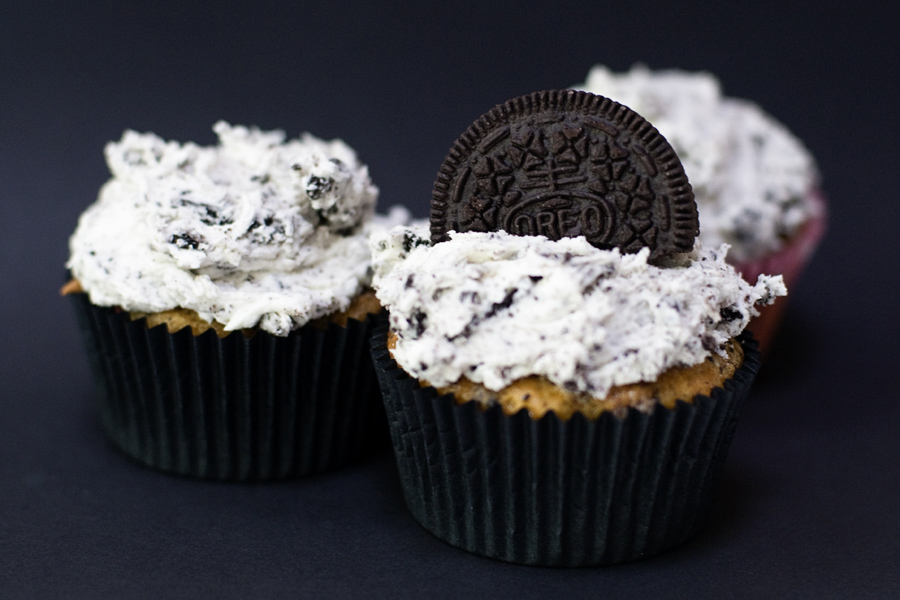 Mmmm Oreos. So bad, but so, so good. These cupcakes are semi-homemade. The cake is from a box mix (funfetti… I wanted white cake, but I only had funfetti!). I added crushed Oreos to the cupcake batter and baked according to box directions. The frosting is buttercream with crushed Oreos stirred in.
Billy's Vanilla Buttercream
* 1 cup (2 sticks) unsalted butter, room temperature
* 6 to 8 cups confectioners' sugar
* 1/2 cup milk
* 1 teaspoon pure vanilla extract
In the bowl of an electric mixer fitted with the paddle attachment, cream butter until smooth and creamy, 2 to 3 minutes. With mixer on low speed, add 6 cups sugar, milk, and vanilla; mix until light and fluffy. If necessary, gradually add remaining 2 cups sugar to reach desired consistency.
Makes enough to frost about 30 cupcakes.