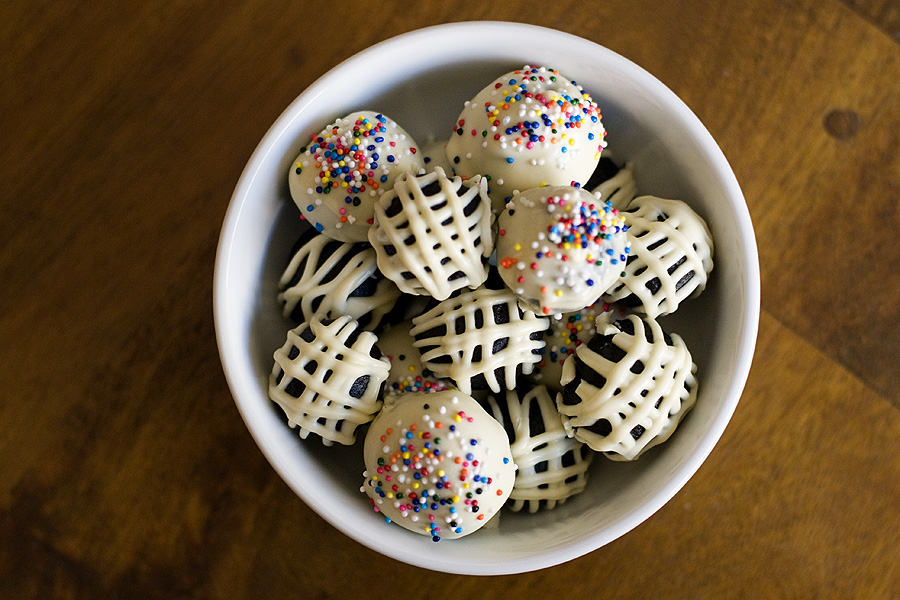 Oreo truffles!! A holiday classic. These are super simple and easy to make — and you can really get creative with decorating them. Cover them in white, milk, or dark chocolate. Use sprinkles if you'd like. Try mint Oreos for a different flavor! You can also add extracts, like almond, to add an additional flavor (try about 1/2 teaspoon).
Yield: About 30-40 truffles
Oreo Truffles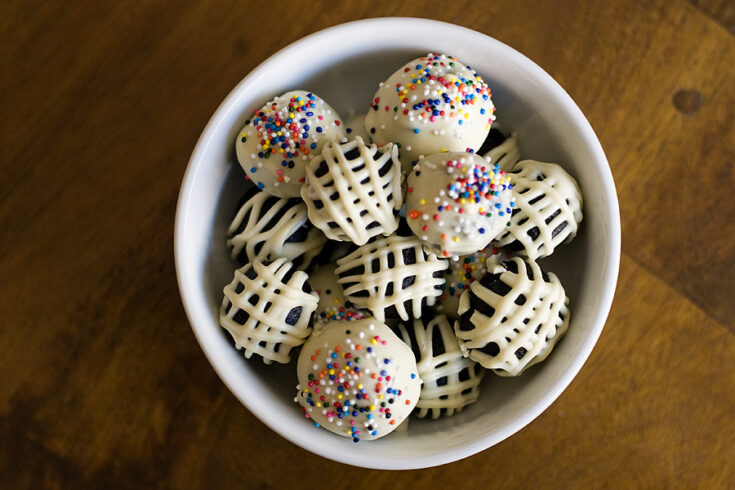 This is a perfect and EASY dessert that your kids or grandkids could help make!
Total Time
2 hours
20 minutes
Ingredients
1 (16 oz.) package Oreo cookies
1 (8 oz.) package cream cheese
1 (24 oz.) package white almond bark (I used Ghirardelli white chocolate chips)
Instructions
1. Mix the Oreos and cream cheese together in a food processor – make sure they are well-blended. Shape the dough into balls about 1-inch in diameter. Chill the balls in the refrigerator for about 1 hour, or until firm.

2. Melt the chocolate for the coating. A double boiler will work best, but you can also use the microwave if you're careful not to burn the chocolate. If the chocolate is too thick, you can use shortening to thin it out (stir in about 1 Tablespoon of shortening at a time, until you achieve the consistency you want).

3. Dip the balls into the chocolate to coat; carefully remove with a fork and let the excess chocolate drip off. Set to dry on wax paper.

4. Optional: You can decorate with sprinkles – make sure you do so before the chocolate hardens. You can also drizzle the chocolate over the truffles instead of coating them entirely.
Notes
Your yield will depend on how big or small you make your truffles.