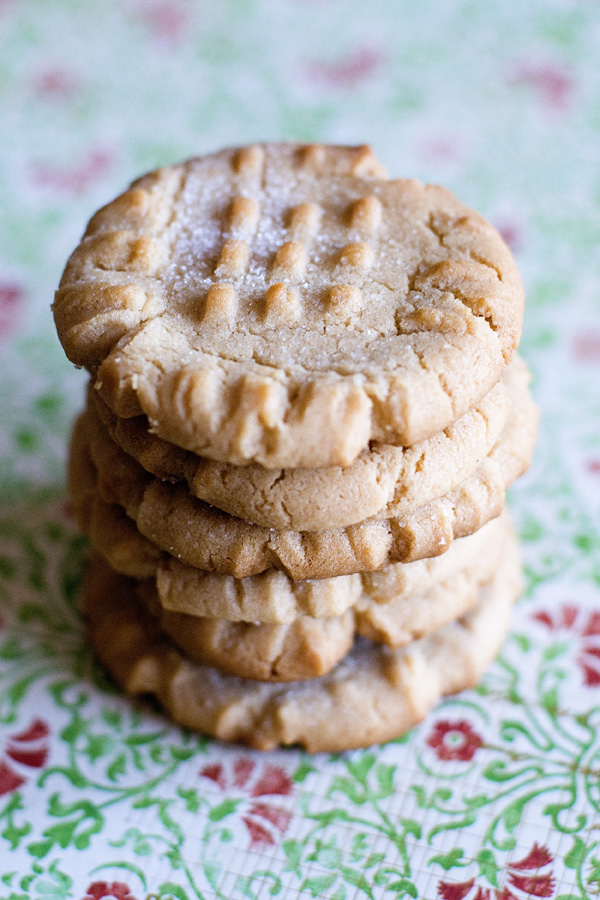 Mmmm peanut butter. Mmmm. I am a fan of all things having to do with peanut butter – PB&J, buckeyes, peanut butter cups, you name it. But sometimes a simple peanut butter cookie is all you need. Here's a favorite recipe of mine.
Peanut Butter Cookies
Print Recipe
1/2 cup granulated sugar
1/2 cup packed brown sugar
1/2 cup peanut butter
1/4 cup shortening
1/4 cup butter, softened
1 large egg
1-1/4 cups all-purpose flour
3/4 teaspoon baking soda
1/2 teaspoon baking powder
1/4 teaspoon salt
+ extra granulated sugar
1. Preheat oven to 350F. In a large bowl, beat 1/2 cup granulated sugar, brown sugar, peanut butter, shortening, butter, and egg with an electric mixer on medium speed. Stir in flour, baking soda, baking powder, and salt.
2. Shape dough into 1-1/4 inch balls. On ungreased cookie sheet, place balls about 3 inches apart. Flatten in crisscross pattern with fork dipped in additional granulated sugar.
3. Bake 9-10 minutes or until light brown. Cook 5 minutes; remove from cookie sheet to cooling rack.