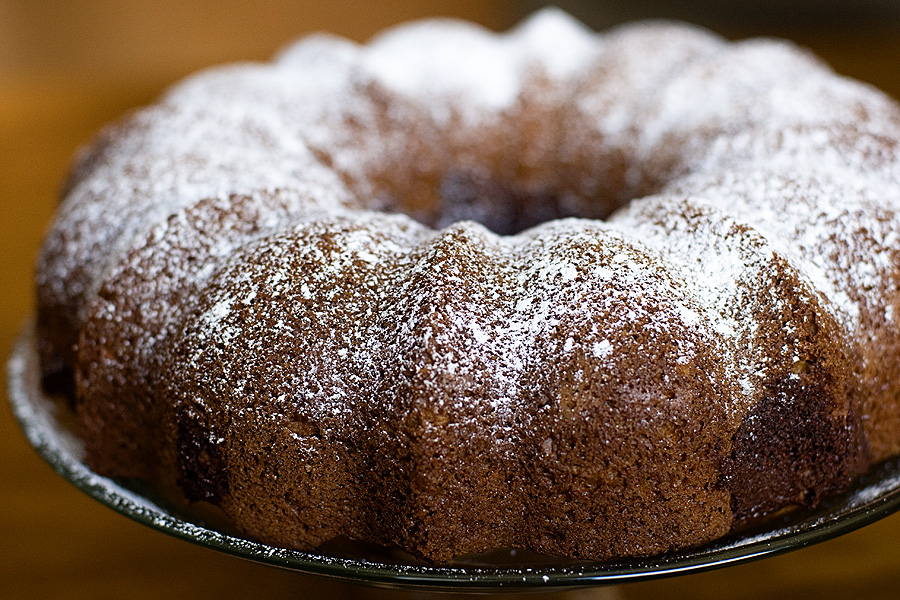 Hmmm… what's in this delicious-looking Bundt cake covered in sprinkles of powdered sugar?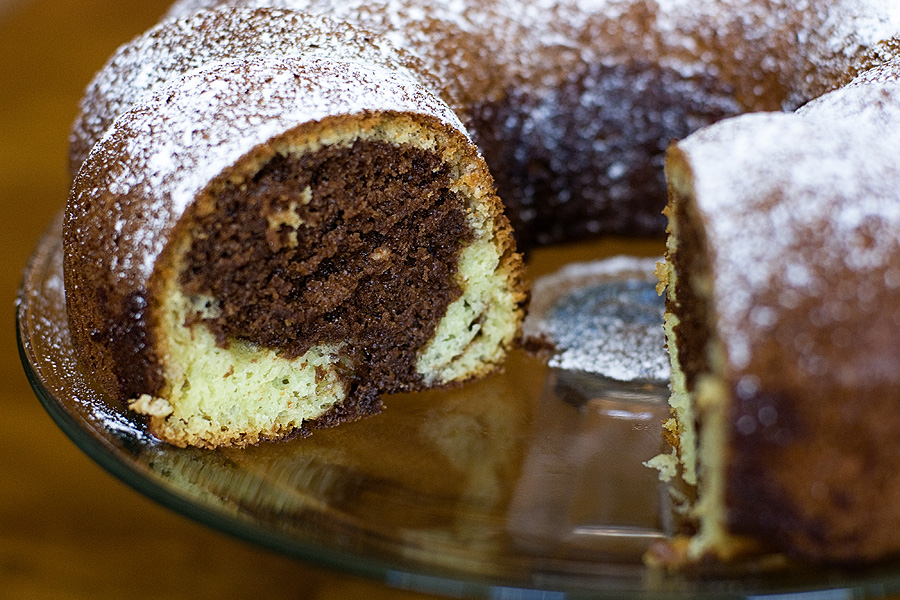 Pistachio and chocolate cake! This recipe is super easy (thank youuuu, box cake mix) and fast… and of course, it's delicious. Because pistachios are involved. Though I will say, the pistachio flavor is a little weak.

Pistachio Cake
Recipe source: The Pioneer Woman
Print Recipe
1 box white cake mix
1 package (4 oz) pistachio instant pudding mix
1/2 cup orange juice
1/2 cup water
1/2 cup vegetable oil
4 eggs
3/4 cups chocolate syrup
1. Preheat oven to 350 degrees. Grease and flour bundt pan.
2. Mix all ingredients but chocolate syrup and beat for two minutes on medium-high. Pour 3/4 of the batter into the bundt pan.
3. Add chocolate syrup to the remaining batter and mix well. Pour chocolate-laced batter on top of the pistachio batter.
4. Bake for 1 hour at 350 degrees.