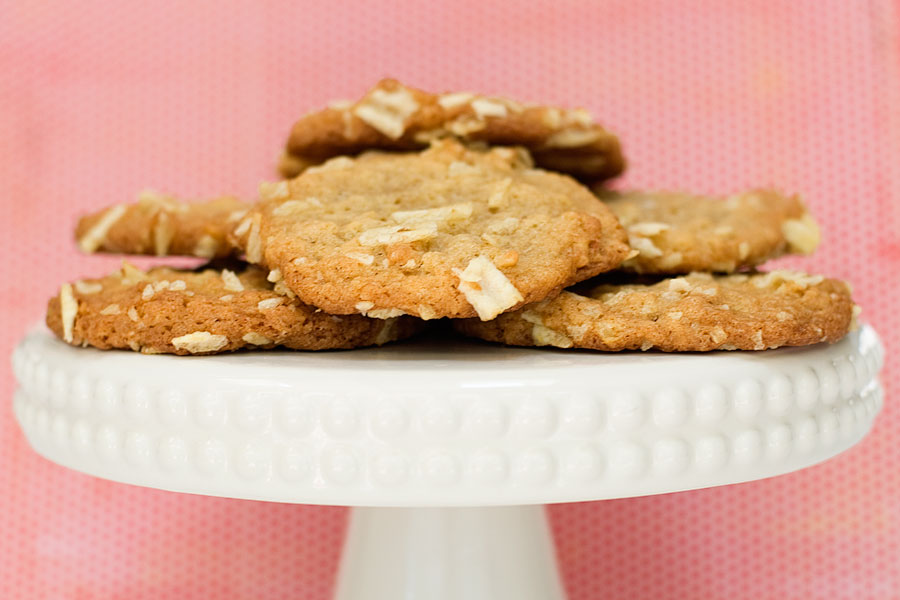 Potato chips rank somewhere in the top 3 of my favorite foods. My family used to own a potato chip factory, so I blame my unabashed love for them on that fact. I can still remember how the old chip factory used to smell – the inciting, yet odd, combination of potatoes and a whole lot of oil. I would always request the bags of the rejects – the still-delicious chips that were too dark or too green (this hue is caused when the potatoes are exposed to sunlight; the green chips are harmless..but they don't look great!).
I baked potato chip cookies years ago for this blog. The prior recipe included butterscotch chips, which this recipe does not. Today's recipe does not result in an overly sweet cookie – the chips really balance out the sugar included in the cookie portion. And as always, Martha Stewart recipes are spot-on delicious.
Potato Chip Cookies
Recipe source: Martha Stewart Living
Print Recipe
2 sticks unsalted butter, softened
3/4 cup packed light-brown sugar
3/4 cup granulated sugar
1 teaspoon pure vanilla extract
2 large eggs
2-1/4 cups all-purpose flour
1 teaspoon baking soda
3/4 teaspoon coarse salt
4 cups coarsely crushed salted potato chips, divided
1 cup pecans, toasted and coarsely chopped
1. Preheat oven to 375 degrees. Beat together butter and sugars with a mixer on high speed until fluffy, 2 to 3 minutes. Add vanilla and eggs, and beat on medium speed until just combined.
2. Add flour, baking soda, and salt, and beat on low speed until just combined. Stir in 2 cups potato chips and the nuts.
3. Roll dough into 2-inch balls, and then roll balls in remaining potato chips to coat. Place cookies 2 inches apart on a parchment-lined baking sheet. Bake until golden, 18 to 20 minutes. Let cool completely on baking sheet.
*Note: These cookies are ENORMOUS. Just an FYI :)