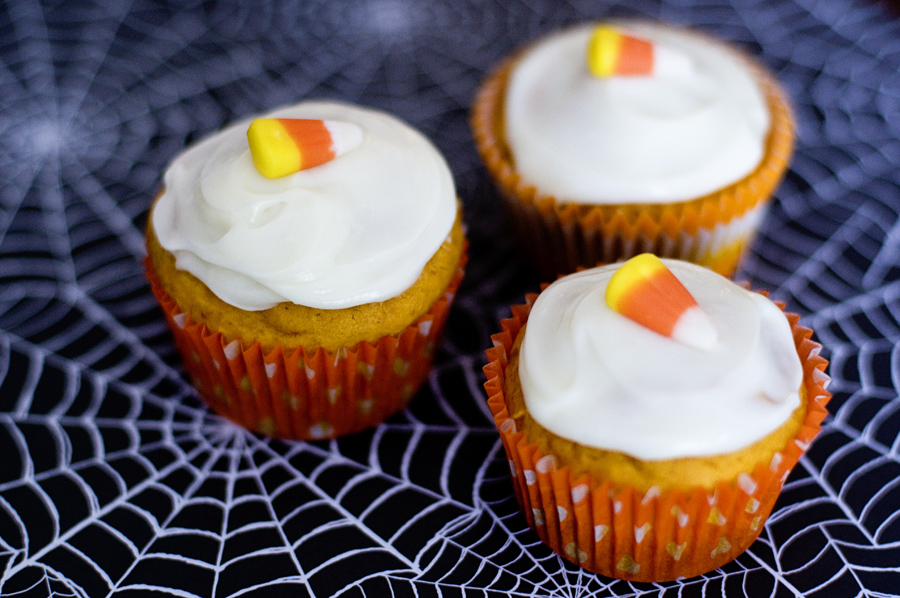 I am not a huge fan of pumpkin, but friends have assured me that these are delicious! :)
Pumpkin Cupcakes with Cream Cheese Frosting
Source: Real Simple, October 2009
Print Recipe
1 18.5oz box yellow cake mix (plus the ingredients called for in the package directions)
1/2 teaspoon pumpkin pie spice
1 15oz can pumpkin puree
2 8oz bars cream cheese, at room temperature
2 cups confectioner's sugar
Candy corn for decoration
1. Preheat oven to 350F. Line two 12-cup muffin tins with paper liners. Prepare the cake mix as directed, but substitute the can of pumpkin puree for the water called for in the package directions. Add the pumpkin spice.
2. Divide the batter among the prepared muffin tins and bake until a toothpick comes out clean – 18-22 minutes. Let cool.
3. Make frosting. Using an electric mixer, beat the cream cheese and sugar until creamy. Spread on the cupcakes and top each with a piece of candy corn.