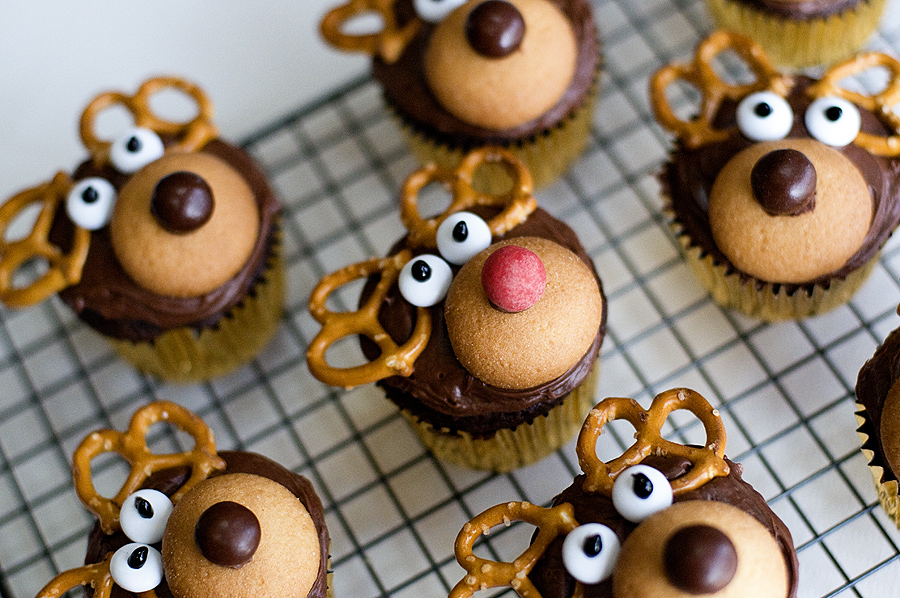 Another late Christmas baking project! Better late than never, right? I was inspired to make these after my co-worker, Vicki, gave me a magazine clipping that featured similar cupcakes. Here's how I made them..
1. Bake cupcakes of your choosing. I took the easy way out on these and made chocolate cupcakes from a box mix.
2. Frost with chocolate frosting.
3. Top with pretzels for the antlers, a Nilla Wafer for the face, white M&Ms for the eyes (or any other type of white candy), black icing for the eyeballs, and brown and red candies for the nose (I used peanut butter M&Ms and Cadbury chocolate balls).
These are super easy to make and kids will love them!!