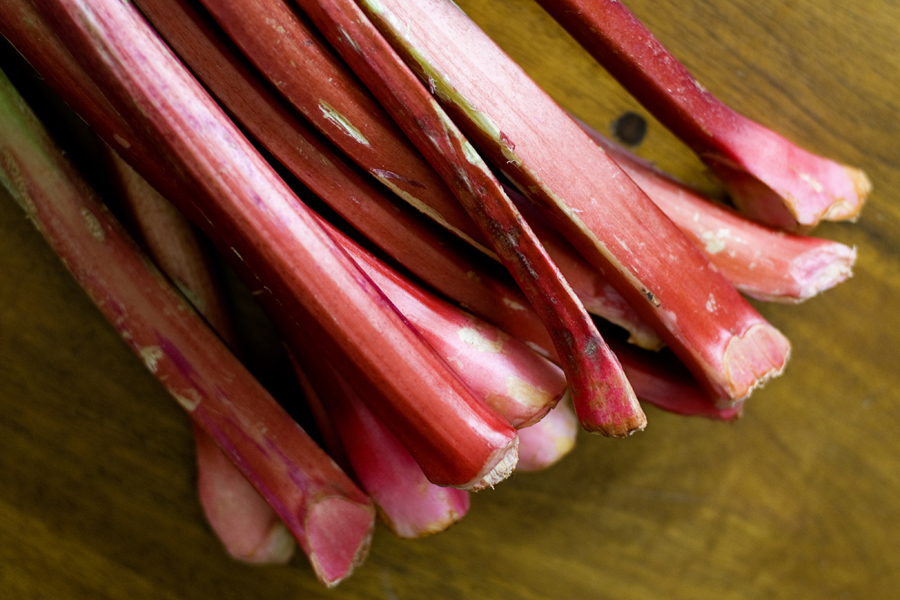 I've come to the conclusion that only people born and raised in the Midwest really love and get rhubarb. It's tangy, it's pretty, and it makes any baked good 100x better. My friends and I were at the Farmer's Market yesterday and the one and only item on my list was rhubarb. My friend, who is from the east coast, had no idea what I was talking about and didn't even know what rhubarb looked like (I described it looking like pink celery.. pretty accurate, don't you think?). So yes, I rest my case, rhubarb is as Midwestern as snow, cows, and cornfields.
I saw this recipe in the latest issue of Martha Stewart Living (thanks for the subscription, dad!). It's an EASY cake to make and it's really moist and delicious. I'd highly recommend this recipe!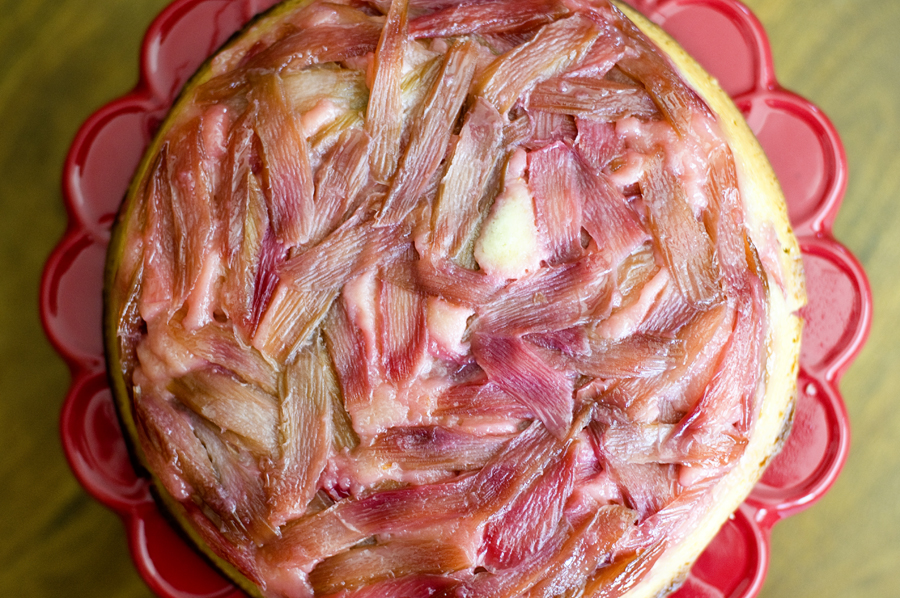 Rhubarb Upside-Down Cake
Recipe source: Martha Stewart Living
Print Recipe
For the topping:
4 Tablespoons unsalted butter, melted
1/2 cup all-purpose flour
1/4 cup sugar
coarse salt
For the cake:
1-1/2 sticks unsalted butter, room temperature; plus more for buttering pan
1 pound rhubarb, trimmed and cut on a very sharp diagonal about 1/2 inch thick
1-3/4 cups sugar
1-1/2 cups all-purpose flour
1-1/2 teaspoons baking powder
1-1/2 teaspoons coarse salt
1/2 teaspoon finely grated orange zest plus 1 Tablespoon fresh orange juice
2 large eggs
1 cup sour cream
1. Preheat oven to 350F.
2. Make the topping: stir together butter, flour, sugar, and 1/4 teaspoon salt until moist and crumbly.
3. Make the cake: Butter a 9-inch round cake pan (2 inches deep). Dot with 4 tablespoons butter (cut into pieces). Toss rhubarb with 3/4 cup sugar; let stand for 2 minutes. Toss again, spread in pan.
4. Whisk together flour, baking powder, and 1-1/2 teaspoons salt. Beat remaining stick butter and cup sugar with a mixer on medium speed until pale and fluffy. Beat in zest and juice. Beat in eggs, 1 at a time, until incorporated, scraping down sides of bowl. Beat in flour mixture in 3 additions, alternating with sour cream, until smooth. Spread evenly over rhubarb. Crumble topping evenly over batter.
5. Bake until a tester comes out clean and the top springs back when touched, about 1 hour. Let cool for 10 minutes. Run a knife around edge of cake and invert onto a wire rack. Let cool completely.
My notes:
* I used Pam Baking spray to coat the pan instead of butter – it worked fine.
* Let the cake cool for 10 minutes then remove from pan – if it sits out longer, the rhubarb will stick to the bottom of the pan.