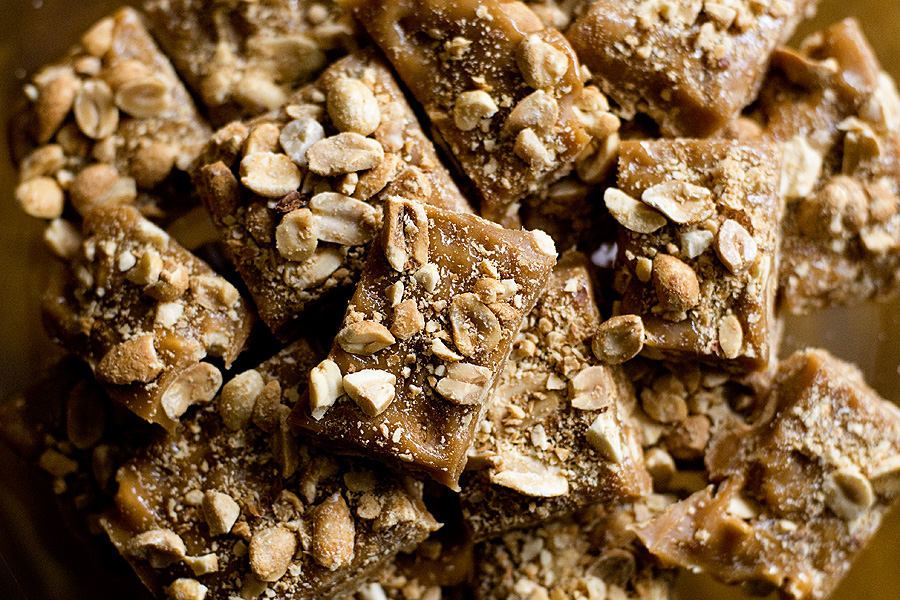 Mmmm. Three of my favorite things: peanuts, caramel, and marshmallows. All combined into one chewy, ooey, gooey treat.
Salted Peanut Bars
Recipe source: Everyday Food
Print Recipe
2-1/4 cups coarsely chopped peanuts
50 store-bought soft caramel squares, unwrapped
1 cup mini marshmallows
1. Lightly coat an 8×8″ baking dish with cooking spray. Line with parchment paper, leaving a 1-inch overhang on all sides, then lightly coat parchment with spray. Cover paper with 1-1/4 cups peanuts.
2. In a medium pot, combine 1 Tablespoon water, caramels, and marshmallows over medium heat. Cook, stirring frequently, until caramels and marshmallows melt and mixture is smooth. Immediately pour over peanuts, then top with remaining 1 cup peanuts.
3. Let cool until set, about 2 hours. Cut into bars.