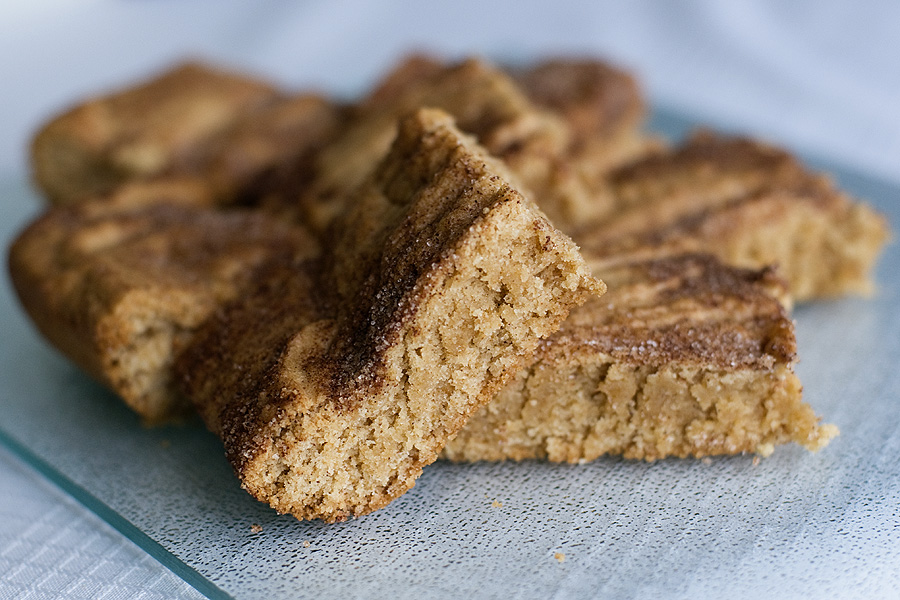 This week will be all sorts of crazy for me. Graduate school is wrapping up, which means final papers, presentations, thesis defense, and many other "fun" tasks. I don't have much to say about this recipe except that it was a keeper. So delicious! Snickerdoodle cookies have always been a favorite of mine, so I was excited to try making them in blondie form! Have a great week, everyone!
Yield: About 18 bars
Snickerdoodle Blondies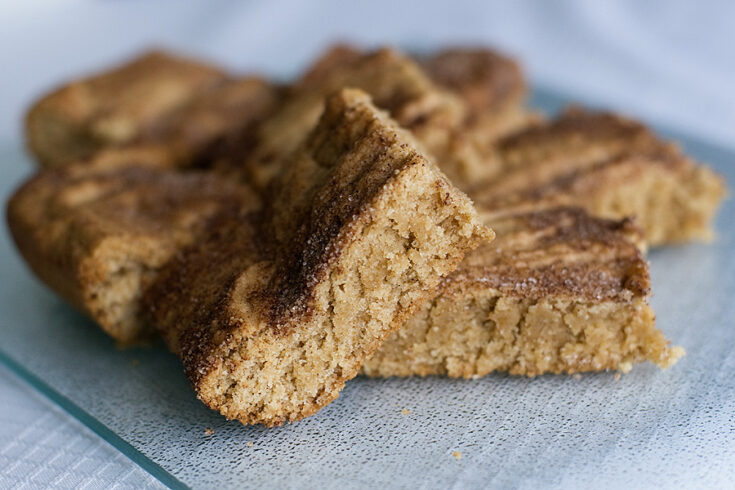 Cinnamon lovers unite for this easy-to-make dessert!
Ingredients
2-2/3 cups all purpose flour
2 teaspoons baking powder
1 teaspoon salt
1 teaspoon cinnamon
1/4 teaspoon ground nutmeg
2 cups light brown sugar, packed
1 cup (2 sticks) unsalted butter, at room temperature
2 eggs, room temperature
1 tablespoon vanilla extract
2 tablespoons granulated sugar
2 teaspoons cinnamon
Instructions
1. Preheat oven to 350°F. Butter a 9x13" baking pan (or use a nonstick cooking spray).

2. In a medium bowl, sift and whisk together flour, baking powder, salt, cinnamon, and nutmeg.

3. In the bowl of a stand mixer fitted with the paddle attachment, cream butter and brown sugar on medium speed until light and fluffy, about 5 minutes. Add eggs, one at a time, beating well after each addition and scraping the sides of the bowl as necessary. Beat in vanilla.

4. Reduce mixer speed to low and gradually add in the flour mixture, beating until just combined. Give a final stir with a rubber spatula to ensure any crumbly bits on the bottom of the bowl are incorporated.

5. Spread dough into an even layer in the baking pan.

6. In a small bowl, combine granulated sugar and cinnamon and sprinkle evenly over the top of the batter.

7. Bake for 25-30 minutes or until the surface springs back when gently pressed. Transfer pan to a wire rack and allow blondies to cool completely before cutting
Notes
Your yield will depend on how big or small you cut your bars.
Recipe credit: Ryan's Baking Blog. This blog is no longer operational, but I wanted to provide credit anyway!