I love everything having to do with cinnamon. Cinnamon candies, cinnamon rolls, and of course, snickerdoodles. I decided to make these as I dip my feet back into my baking hobby, figuratively speaking of course. ;) The recipe was taken from my grandma's stash.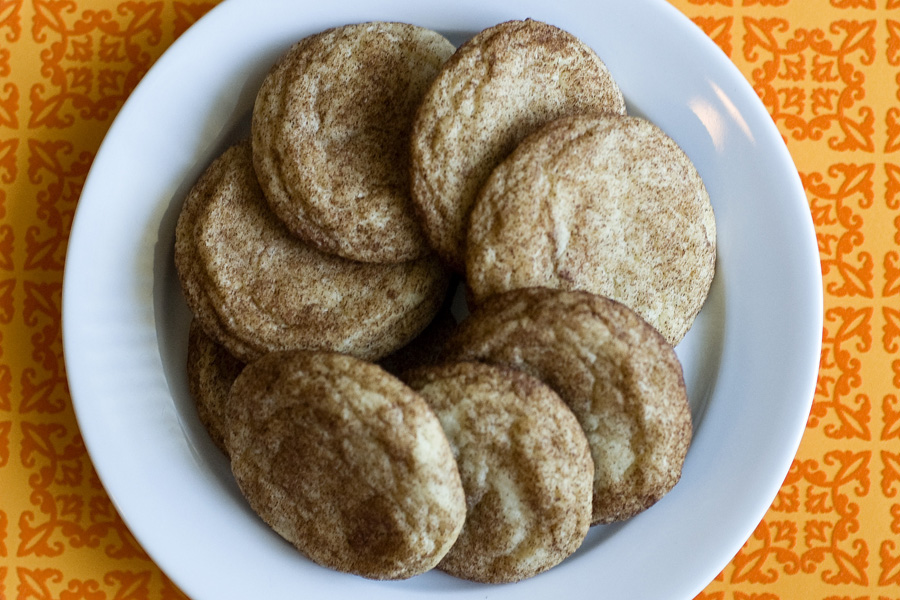 Snickerdoodles
Print Recipe
1-1/2 cups sugar
1/2 cup shortening
1/2 cup softened butter
2 large eggs
2-3/4 cups flour
2 teaspoons cream of tartar
1 teaspoon baking soda
1/4 teaspoon salt
2 tablespoons of sugar & 2 tablespoons of cinnamon for dusting
Preheat the oven to 400F. Mix the sugar, butter, shortening, and eggs. Add the flour, cream of tartar, baking soda, and salt and mix on medium speed. Shape dough into teaspoon-sized balls and coat in the sugar & cinnamon mixture. Bake 8-10 minutes.