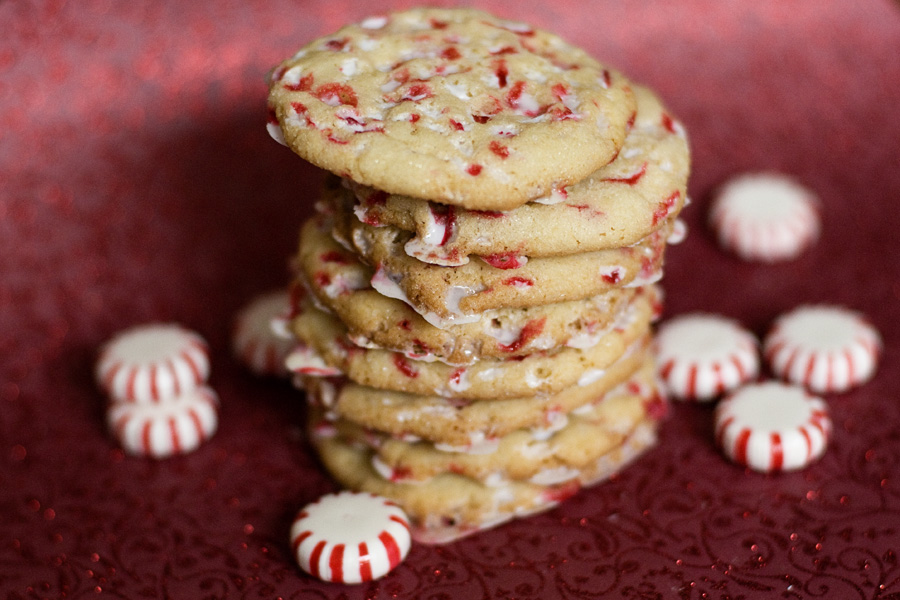 If you like crunchy, crisp cookies AND mint, these are for you! Ahh, December. The holiday season is here!
Sparkling Peppermint Cookies
Recipe source: Land O' Lakes
Print Recipe
3/4 cup sugar
1/2 cup butter, softened
1 egg
1/2 teaspoon vanilla extract
1/8 teaspoon mint extract
1-2/3 cups all-purpose flour
1 teaspoon cream of tartar
1/2 teaspoon baking soda
1/2 teaspoon salt
1/2 cup crushed candy canes or peppermint candies (I used a food processor to crush them)
1/4 cup sugar, for coating
1. Preheat oven to 350F. Line cookie sheets with parchment paper.
2. Combine 3/4 cup sugar, butter, egg, vanilla, and mint extract in large bowl. Beat on medium speed, scraping bowl often, until creamy. Reduce speed to low; add flour, cream of tartar, baking soda, and salt. Beat until well mixed.
3. Stir 1/4 cup crushed candy into dough.
4. Mix 1/4 cup sugar and 1/4 cup crushed candy in separate bowl.
5. Shape dough into 3/4-inch balls; roll in sugar/candy mixture to coat. Place 2 inches apart on prepared cookie sheets. Bake 8-10 minutes, or until edges are lightly browned.
6. Cool 1 minute on cookie sheets, then transfer to wire racks for further cooling.