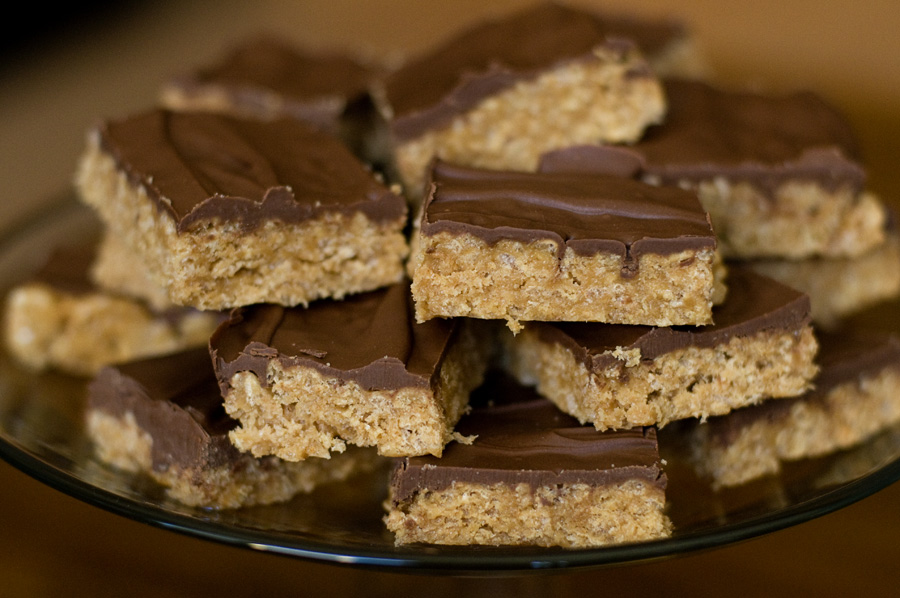 My friend Lauren dropped off a big container of her homemade Christmas goodies. These Special K bars were included in the mix and I ate all of them in less than a day. Lauren gave me the recipe that she used and I made another batch, adapting her recipe just a bit!
Yield: About 18 bars
Special K Bars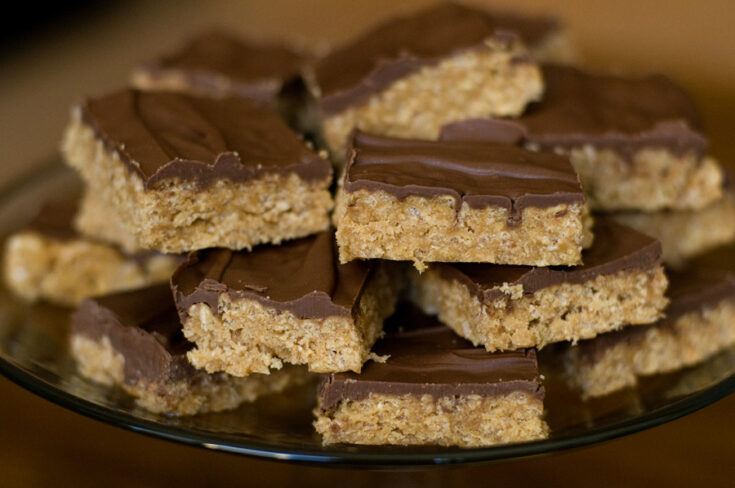 Do you call them Special K bars or Scotcheroos? Either way, these are the perfect no-bake dessert!
Ingredients
1 cup light corn syrup
1 cup sugar
1 teaspoon vanilla
1-1/4 cups creamy peanut butter
6 to 7 cups Special K cereal
3/4 cup chocolate chips
3/4 cup butterscotch chips
Instructions
1. Cook the corn syrup, sugar, and vanilla over medium heat until it begins to boil; remove from heat. Use a large pot for this, as you'll be adding in the other ingredients.

2. Add the peanut butter and cereal, stirring until well-mixed. I used about 6-1/2 cups of cereal.

3. Press the mixture into the bottom of a greased 9×13″ pan.

4. Melt the chocolate and butterscotch chips in a double boiler (microwave is OK if you make sure not to burn the chocolate). Pour the chocolate/butterscotch mixture over the cereal. Refrigerate to cool.
Cutting these bars can be a p-a-i-n. I found it was easiest to refrigerate the bars to cool them — and when you're ready to cut them, let them sit out on the counter for about an hour. This warms them up and they become much easier to cut.
Notes
Your yield will depend on how big or small you cut your bars.