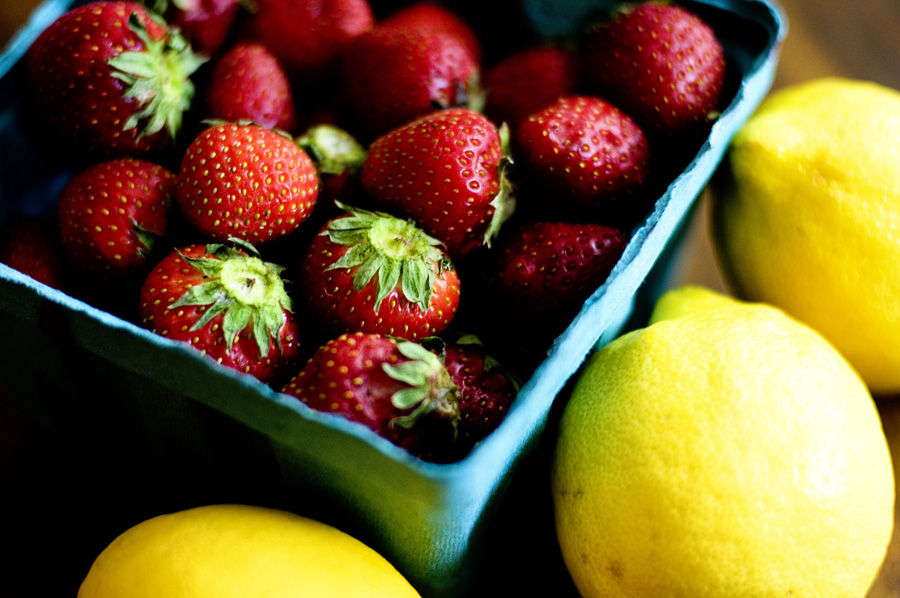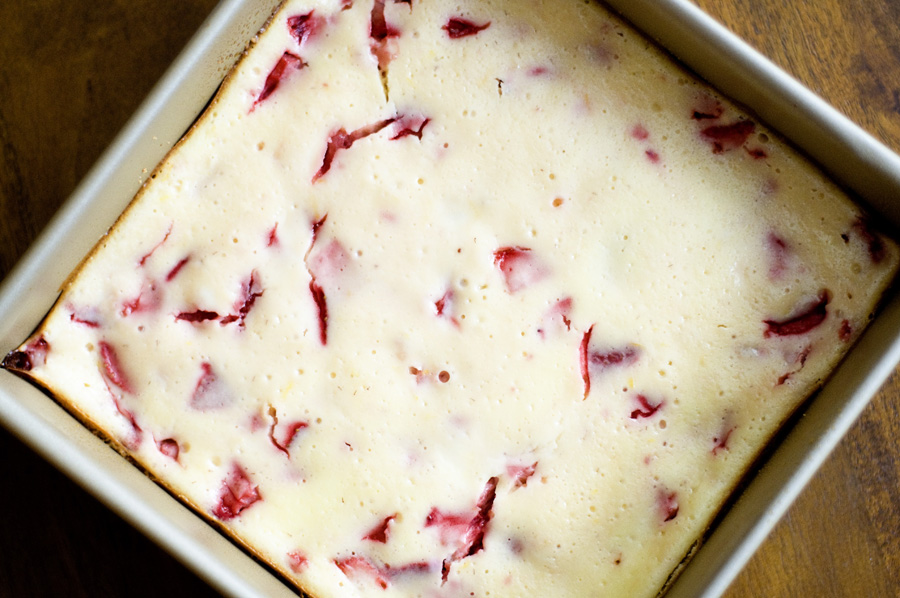 I realize that cheesecake is one of those foods that polarizes people – you either LOVE it… or you don't. I don't understand people who don't love CHEESECAKE. Cheese + sugar? What more could I possibly want out of life?
Cheesecakes can also be tricky to make, but this one was super easy — and look, only a few cracks from baking!
Yield: 9-16 bars
Strawberry Lemon Cheesecake Squares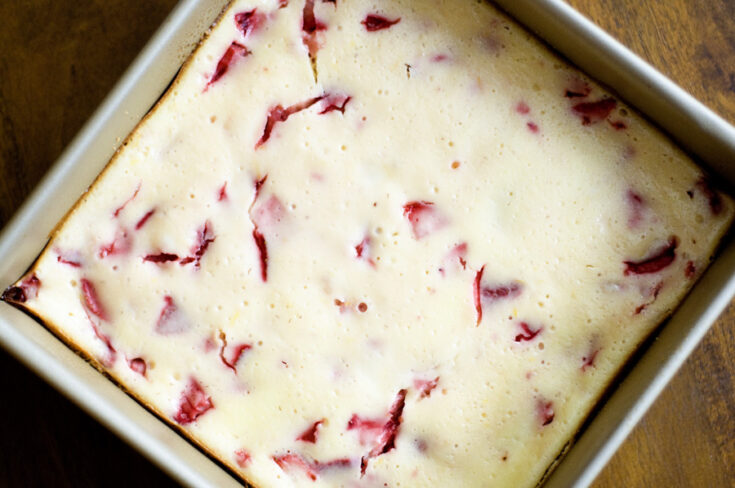 A wonderful and refreshing summertime dessert!
Ingredients
1 cup vanilla cookies, crushed (I used Nilla Wafers)
1/2 cup flour
4 Tbsp cold butter
1 (8 ounce) package cream cheese
1/2 cup sugar
2 eggs
2 Tbsp flour
1 Tbsp lemon zest
3 Tbsp lemon juice
1/4 tsp baking powder
1 cup strawberries, chopped
Lemon zest, for garnish
Instructions
1. Preheat the oven to 350 degrees. Spray an 8x8" pan with cooking spray.

2. In a medium bowl, whisk together the cookie crumbs and flour. Using a pastry blender, incorporate the butter until the mixture is crumbly. Press into the bottom of the pan and bake 10 minutes.

3. In another medium bowl, beat the cream cheese and sugar until well-blended. Add in the eggs one at a time. Beat in the flour, lemon zest, lemon juice, and baking powder. Stir in the strawberries, and then pour over the warm crust.

4. Bake 25-30 minutes or until the center is set.

5. Cool, then refrigerate before cutting into bars.
Notes
Your yield will depend on how big or small you make your squares.