This post really only applies to Madison, Wisconsin residents. There's a baking store in Madison called Vanilla Bean… and if you live in Madison, I urge you to visit! Cause it's amazing. They have every single baking supply, cookie cutter, cake pan, extract, fondant, sprinkle, liner, kitchen tool, and decoration ever produced. Don't believe me? Check out the photos below! My only complaint about this store — and it's a minor complaint — is that the employees are a little, uh, cranky. C'mon ladies — you work in the land of baking goods! SMILE! I certainly would.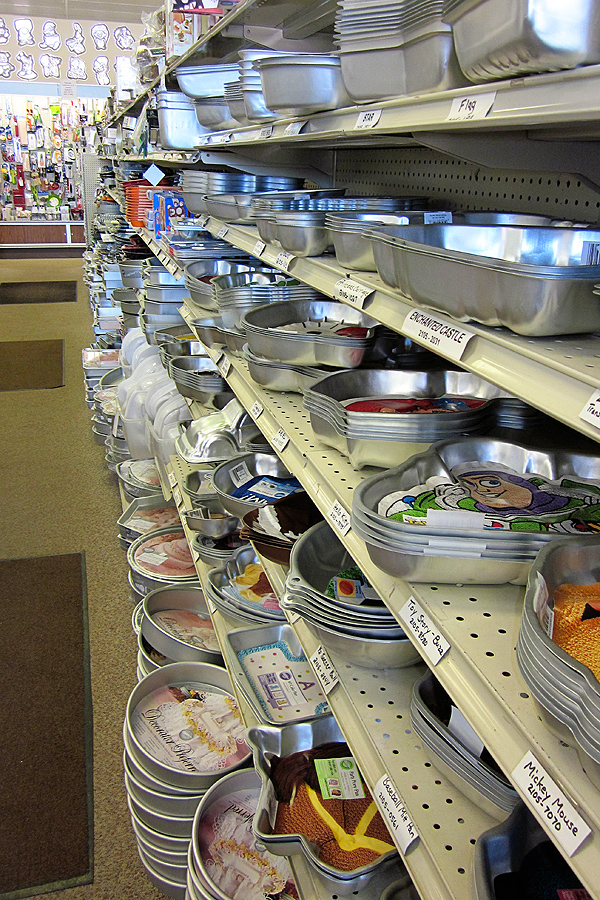 Cake pans!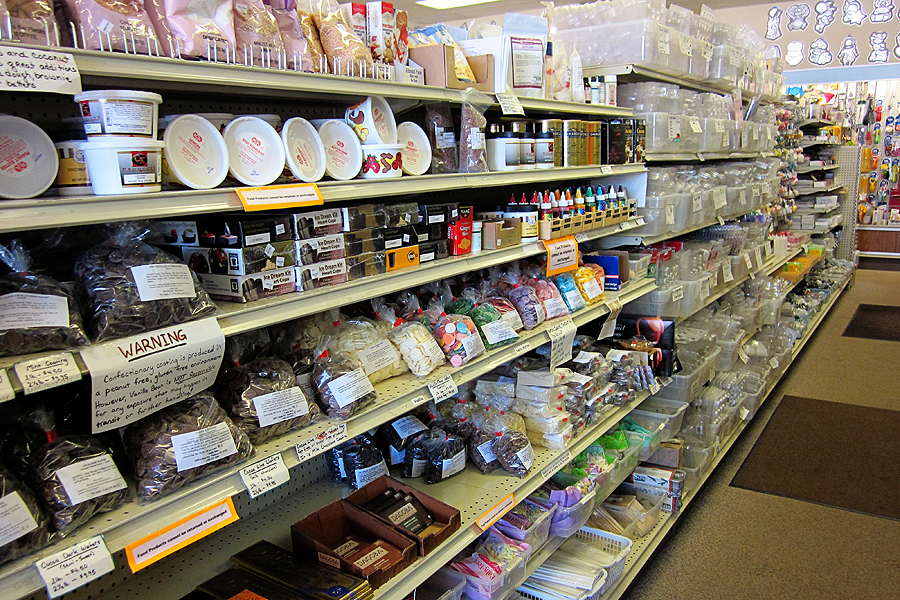 Candy-making supplies!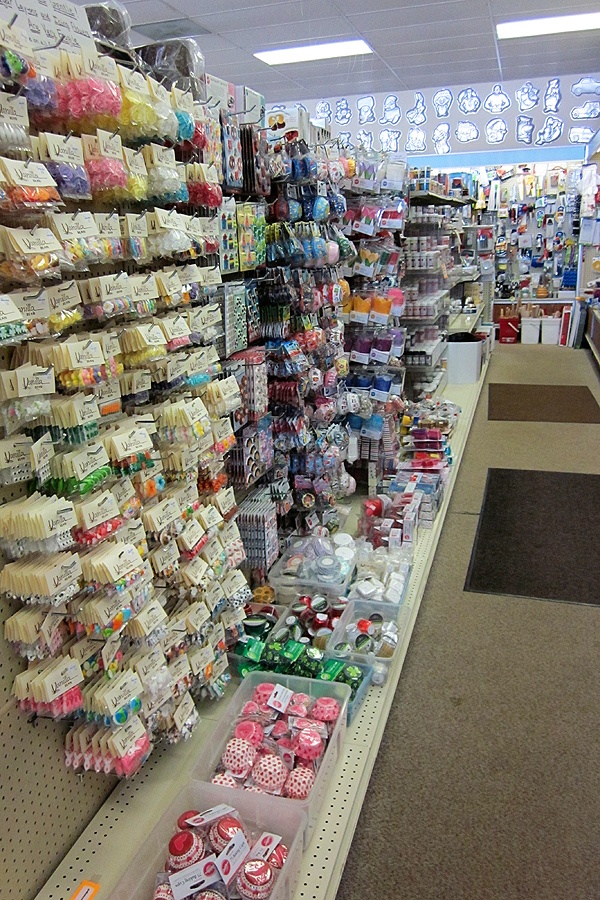 Pressed sugars and cupcake liners!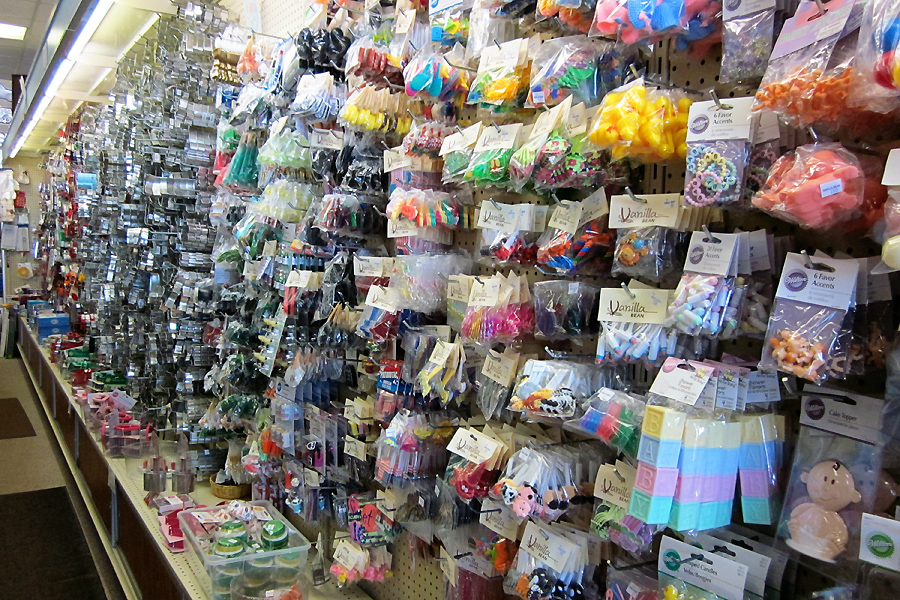 Cake decorations & cookie cutters!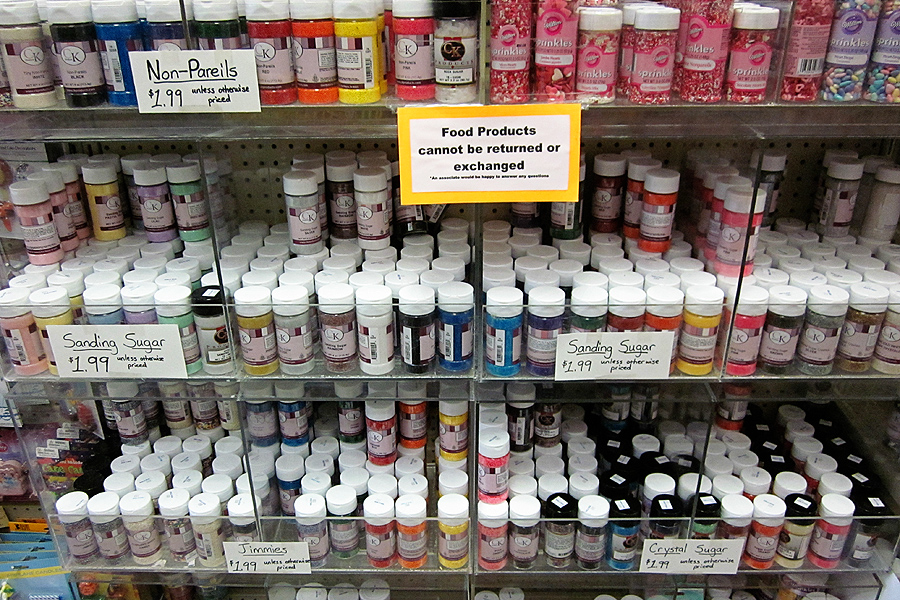 Sprinkles! They also sell edible glitter. Yes. You know you want it.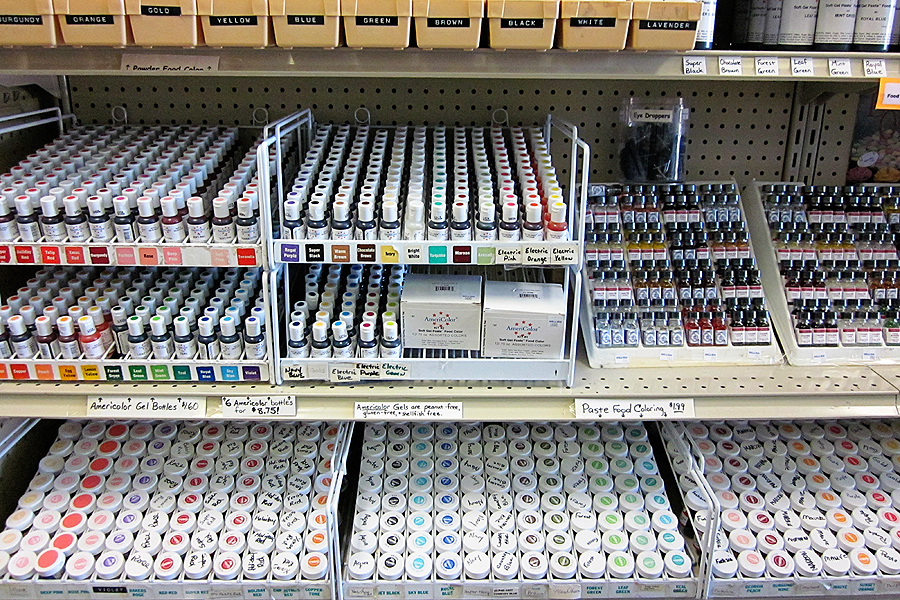 Bottles and bottles and bottles of AmeriColor! Hello, lovers..